Switch file sizes – The Grisaia Trilogy, Romancing SaGa 3, Jumanji, more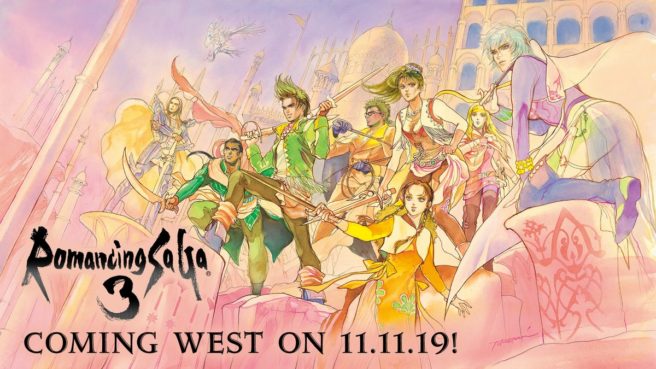 Listings on the eShops provide file sizes for a bunch of Switch games. These include The Grisaia Trilogy, Romancing SaGa 3, Jumanji: The Video Game, and more.
Here's the full roundup:
Thief of Thieves: Season One – 12.0GB
The Grisaia Trilogy – 11.7GB
Skybolt Zack – 4.0GB
Monkey Barrels – 3.1GB
Ritual: Crown of Horns – 3.1GB
Construction Simulator 2 US – Console Edition – 2.5GB
Disney Tsum Tsum Festival – 2.3GB
Headsnatchers – 2.2GB
Incredible Mandy – 2.0GB
Romancing SaGa 3 – 1.7GB
EarthNight – 1.7GB
Animus: Harbinger – 1.6GB
Black Future '88 – 1.3GB
Sturmwind EX – 1.2GB
Tokyo Dark: Remembrance – 1.1GB
Asdivine Kamura – 1.0GB
Meanders – 1.0GB
House of Golf – 969MB
Simulacra – 914MB
Stay Cool, Koboyashi-san! A River City Ransom Story – 798MB
Jumanji: The Video Game – 781MB
The Manga Works – 192MB
Labyrinth of the Witch – 189MB
Perils of Baking – 123MB
One Person Story – 118MB
Rocket Wars – 108MB
Strange Telephone – 85.0MB
Puzzlement – 66.0MB
Blindy – 49.0MB
The information above was pulled from eShop listings in North America, Europe, and Japan.
Source: Switch eShop
Leave a Reply