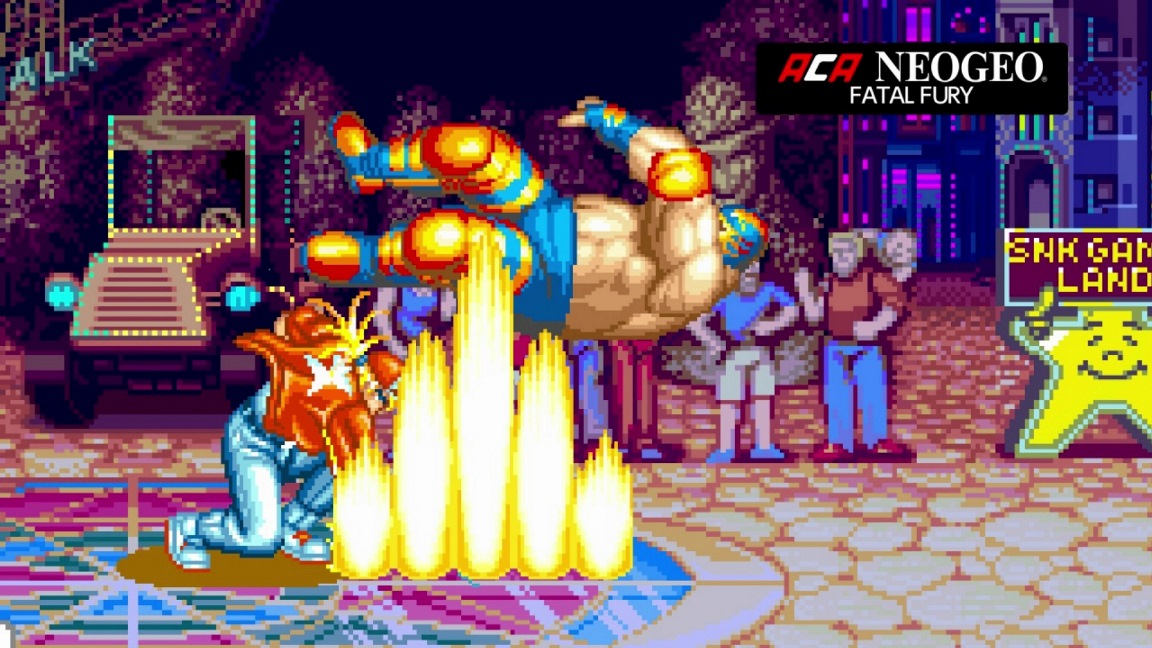 The European eShop has updated with a listing for yet another Neo Geo game. Next Thursday, Hamster will be bringing out Fatal Fury as its latest Arcade Archives release.
Here's an overview from the eShop listing:
"Fatal Fury is a fighting game released by SNK in 1991. Players take part in brutal street fights in a variety of locations, with the goal of toppling the infamous crime lord Geese Howard.

The game includes very unique features when compared to other fighting games available at the time, including a special Line Battle system that allows players to traverse between the foreground and background and 2-player co-op functionality."
Yesterday, the European eShop listed Over Top for Switch. That Neo Geo title should be out on April 27.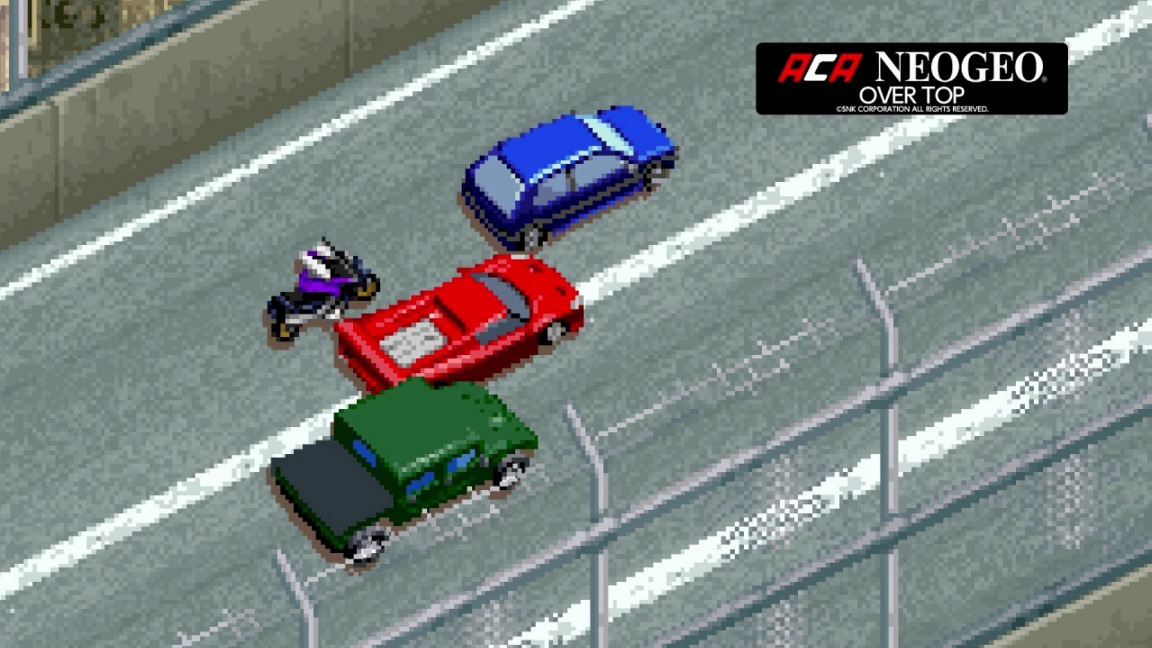 Another Neo Geo game has been dated for Switch. Over on the European eShop, Over Top is listed for April 27. The Neo Geo titles tend to launch worldwide, so North America and Japan should be getting it on the same day.
Here's an overview of Over Top:
Over Top is a racing game released by SNK in 1996. Players will participate in breathtaking races through urban areas, mountainous regions, and snowy roads. The courses also feature weather variants to add more variety to the game. In addition to the various vehicles with different performance factors which players can use, they can also enjoy the thrill of drifting their way through corners to clear courses.

The ACA NeoGeo series has faithfully reproduced many classic NeoGeo masterpieces. Players can change various game settings such as game difficulty and also reproduce the atmosphere of arcade display settings of that time. Players can also compete against each other from all over the world with their high scores.

Please enjoy the masterpiece that built a generation for video games.
ACA NeoGeo Over Top will cost $7.99 / €6.99 / £6.29.
Source: Switch eShop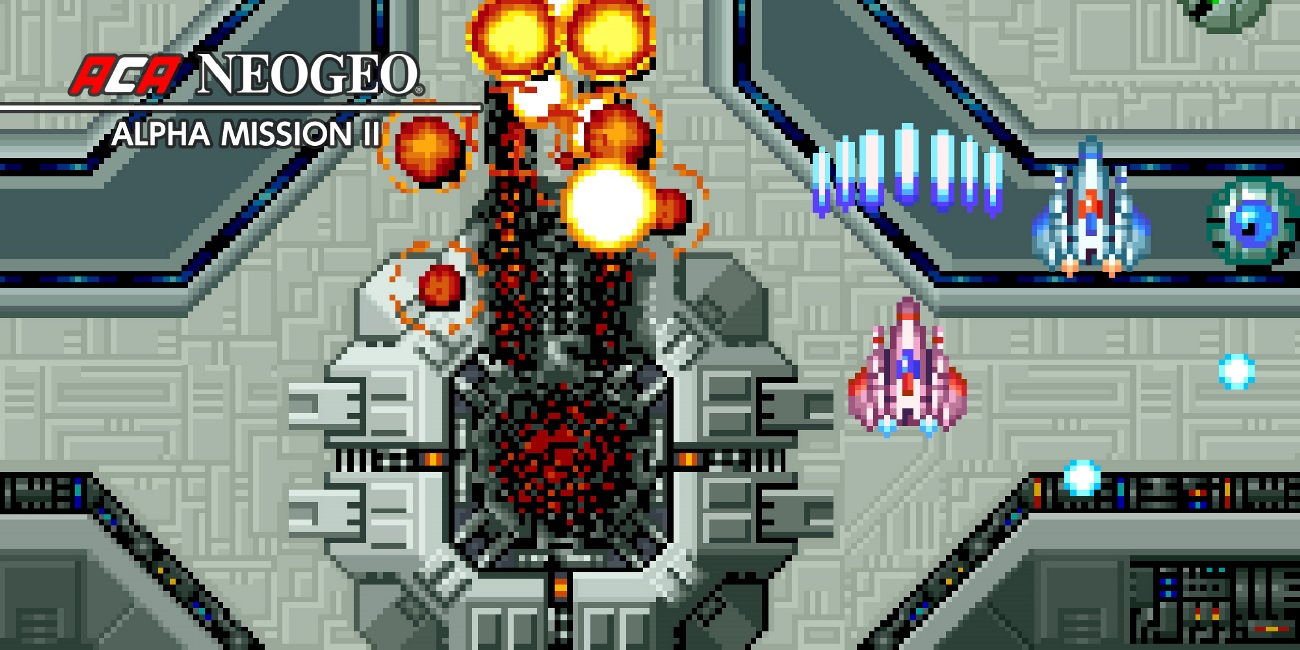 ACA NeoGeo Alpha Mission II launched on Switch today as a new entry in the Arcade Archives series. View the official trailer below.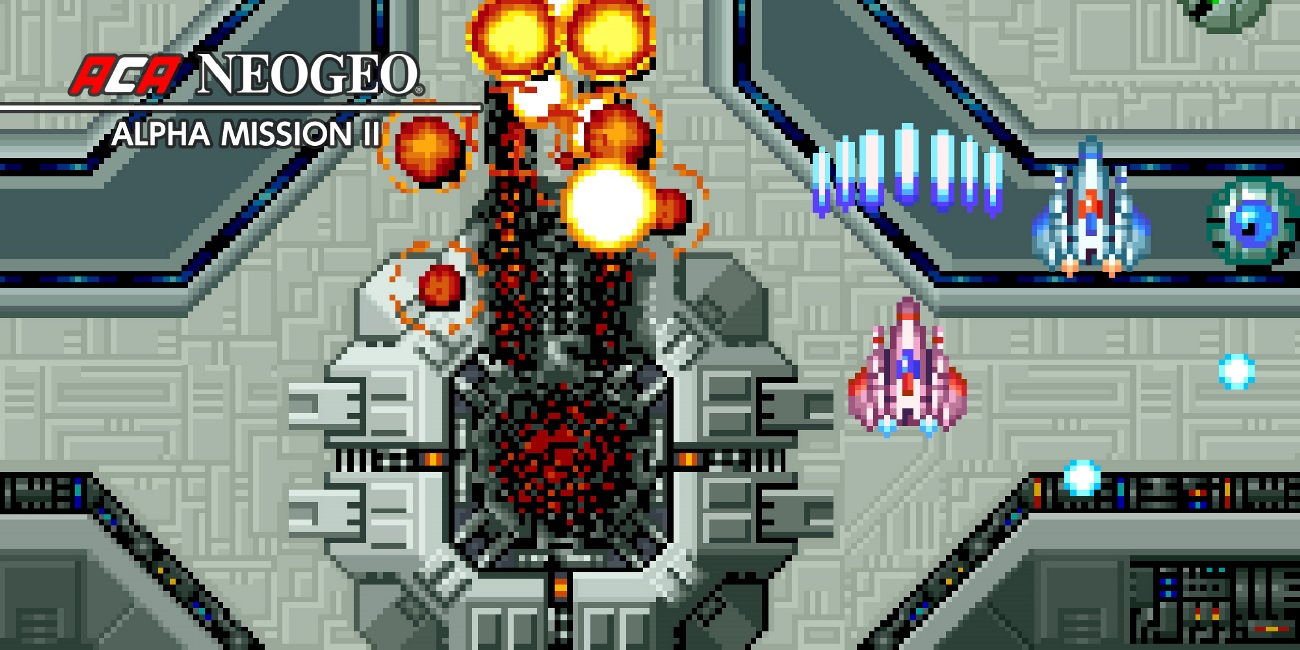 Alpha Mission II is the latest addition in the ACA NeoGeo series on Switch. Take a look at some footage of the classic download below.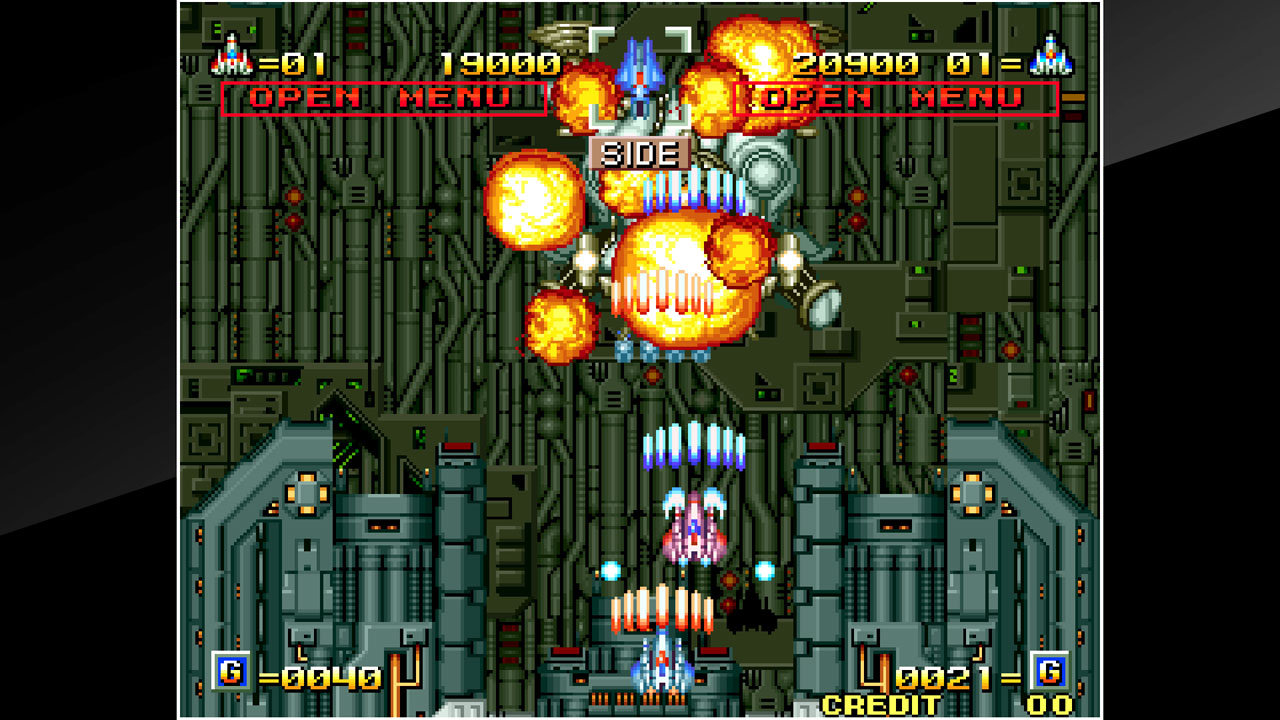 A brief Switch eShop update: this week's NeoGeo game will be ACA NeoGeo: Alpha Mission II. The game will be available to download on the European eShop this Thursday. Although it hasn't been confirmed yet, it's more or less guaranteed that the game will be available in other regions' eShops as well on the same day. Expect the usual pricing of $7.99 / €6.99 / £6.29.
Source: Switch eShop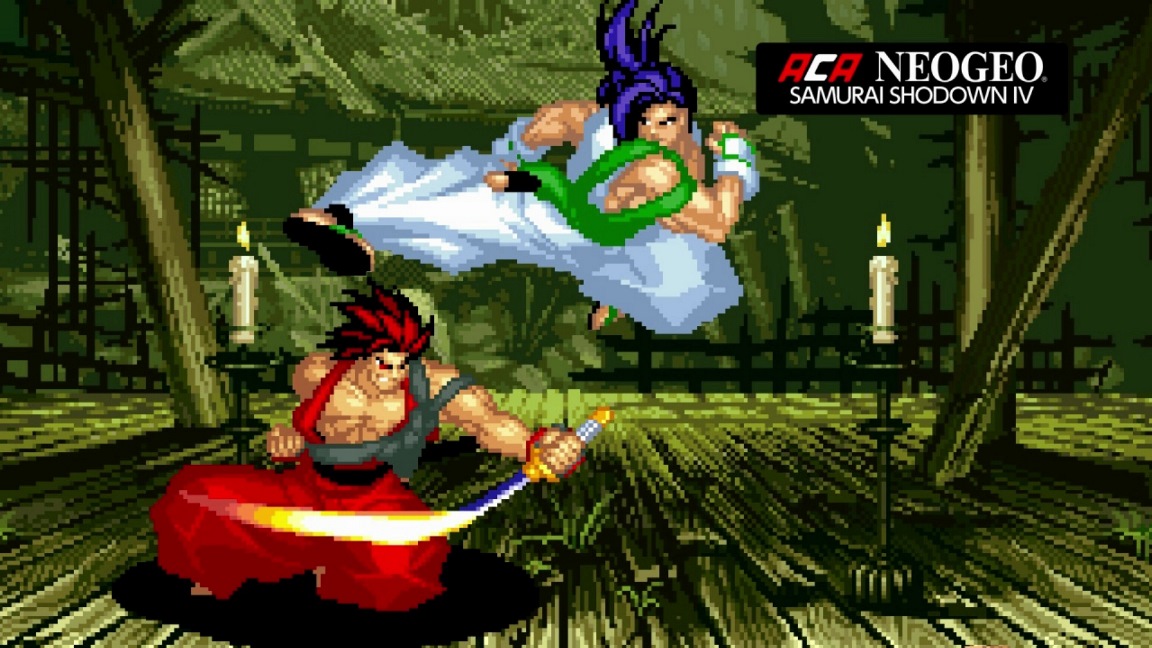 We're not yet sure what this week's NeoGeo game on Switch will be, but we do already have news about next week's release. According to a listing on the European eShop, Samurai Shodown IV is scheduled for April 13. It will cost $7.99 / €6.99 / £6.29.
Here's a closer look at the listing: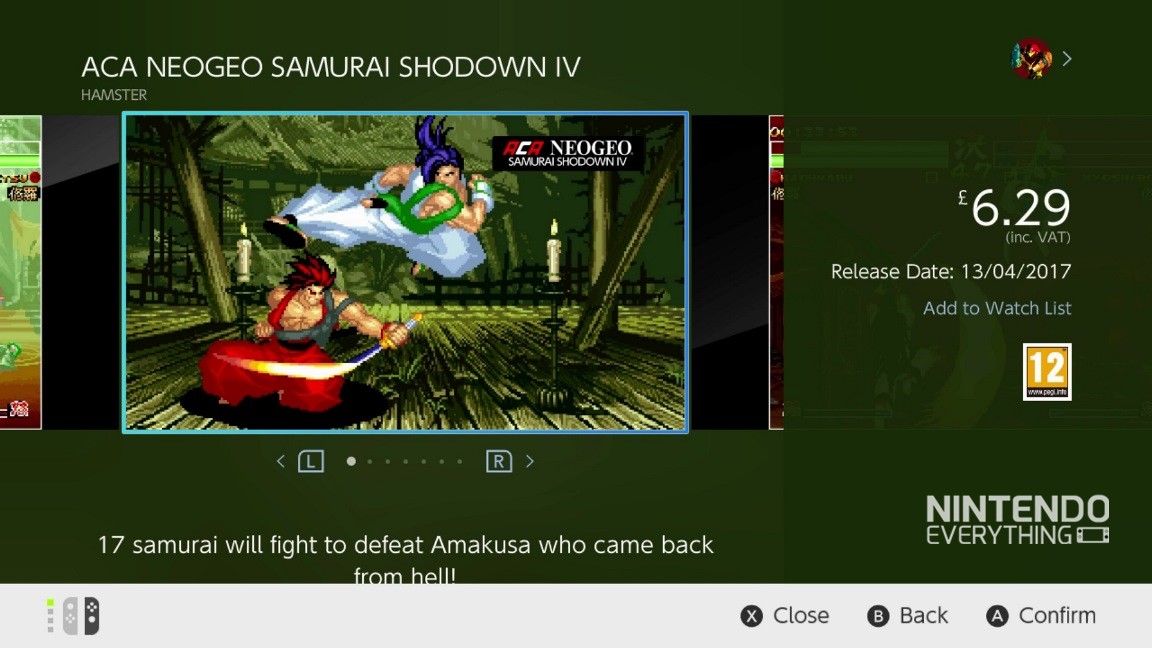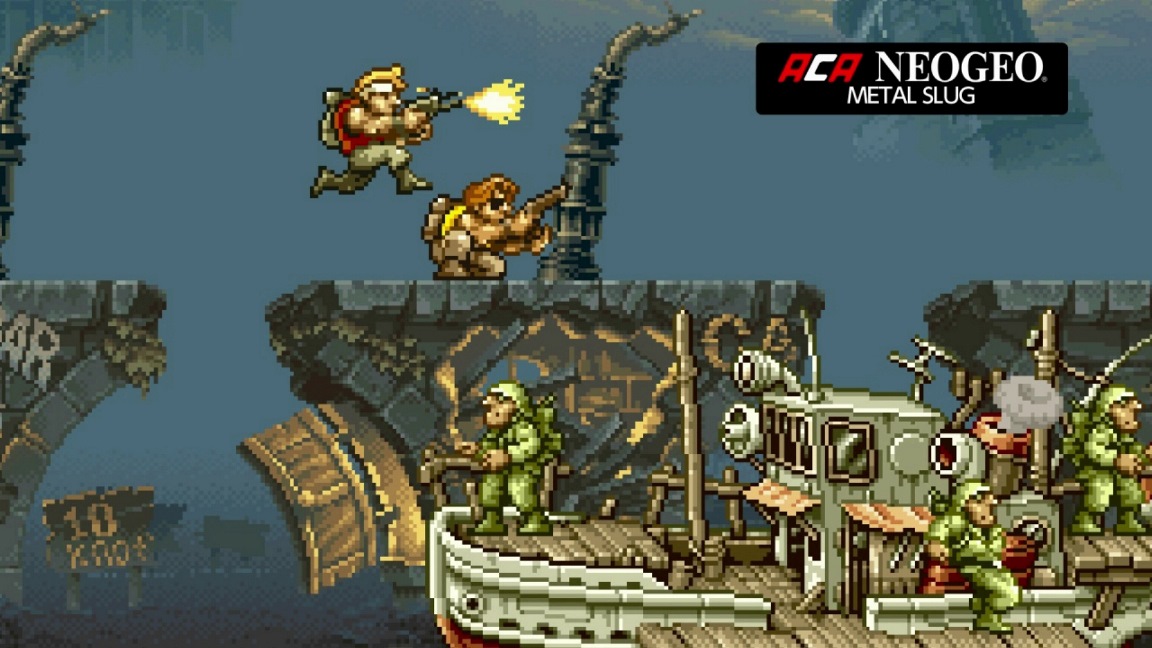 The next entry in the Arcade Archives NeoGeo series is Metal Slug. It's out now in Japan, and should be available tomorrow in North America and Europe.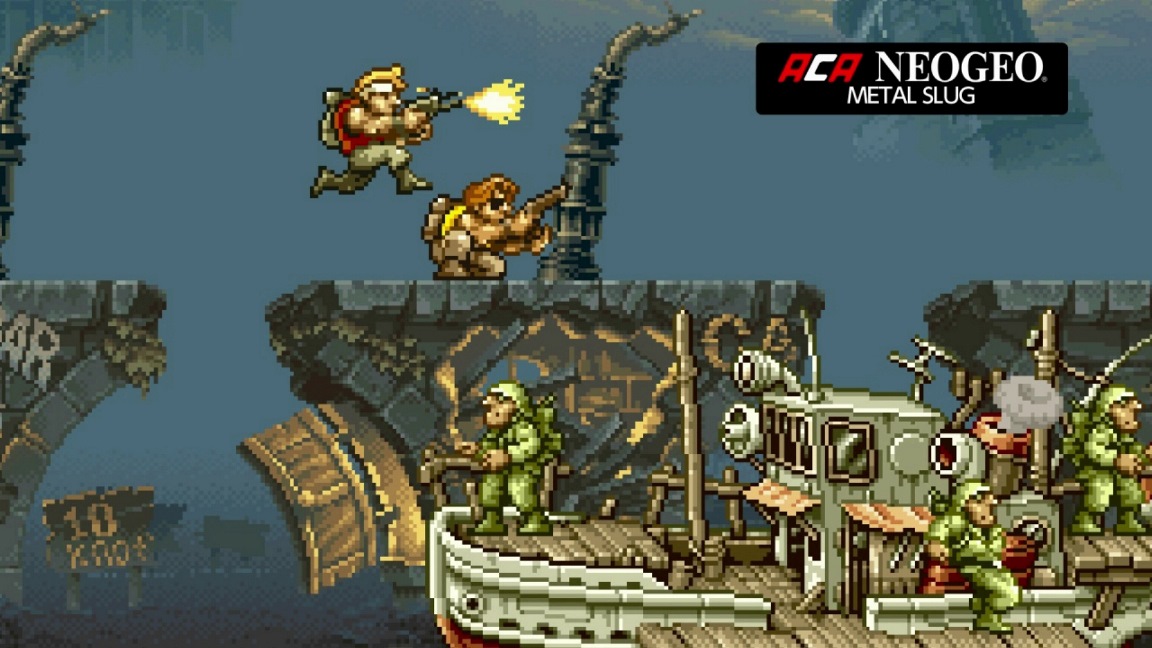 Metal Slug 3 is already up on the Switch eShop as part of the Arcade Archives series. Later this week, the very first Metal Slug game will be showing up as well.
The European eShop is listing Metal Slug for release on Thursday. Hamster has generally been bringing out the same NeoGeo game across all regions each week, so North America and Japan should be getting it as well.
Here's a closer look at the listing: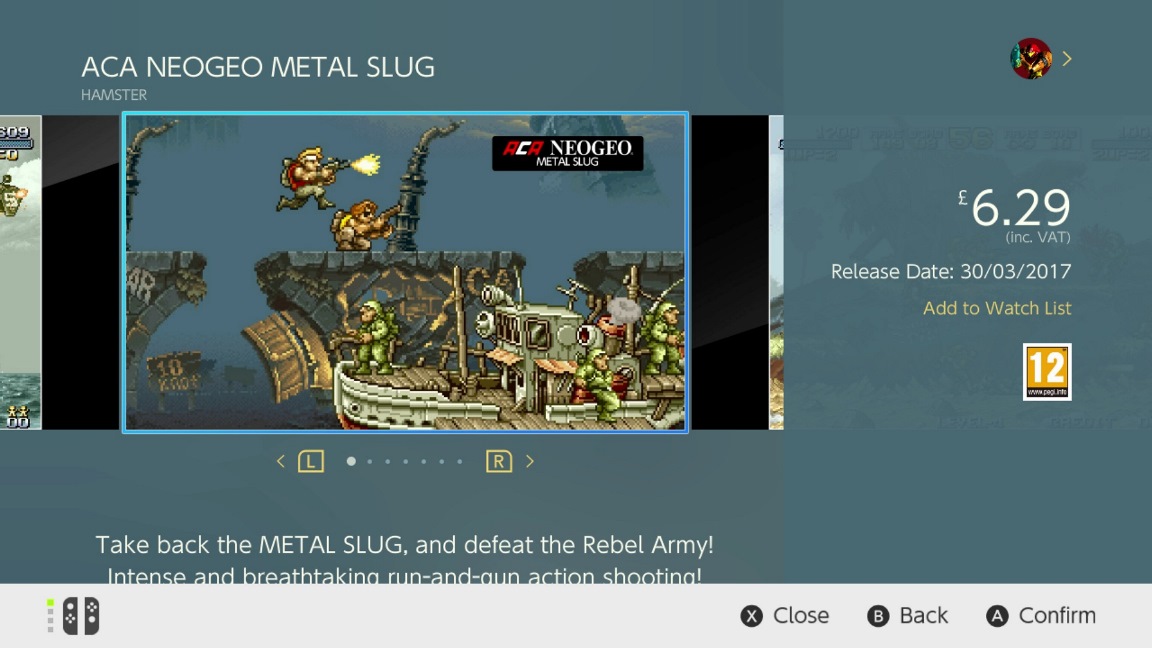 And a trailer for the game: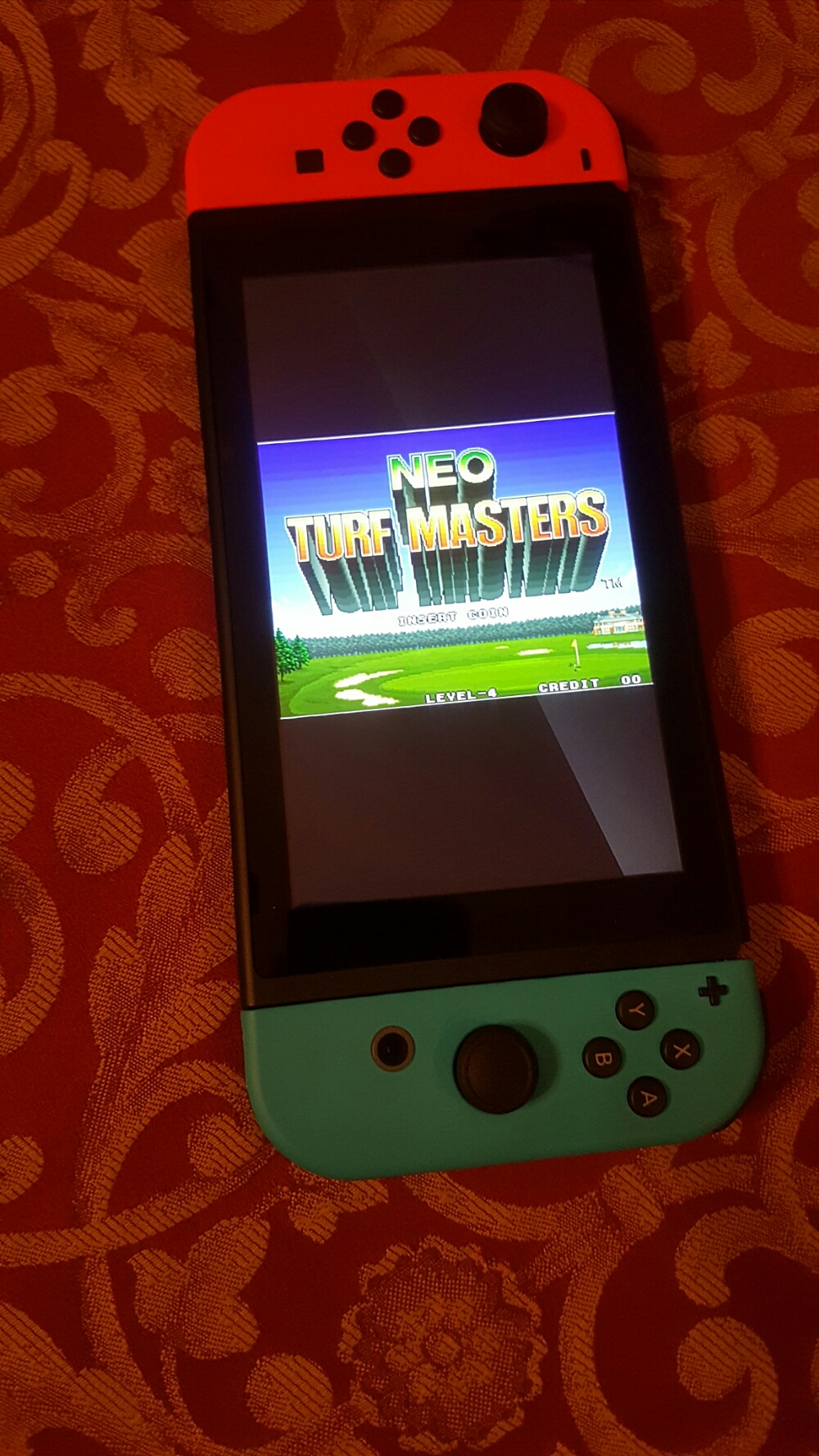 Switch has all sorts of different ways of playing. With Hamster's Arcade Archives series, it looks like you can actually have a setup in which the screen is displayed vertically. This was discovered with the latest Neo Geo release, Neo Turf Masters, but it applies to the other titles as well.
The screen option admittedly doesn't have a tremendous amount of use here. In the future though, it'll be interesting to see if any other Switch games are made with a vertical format in mind.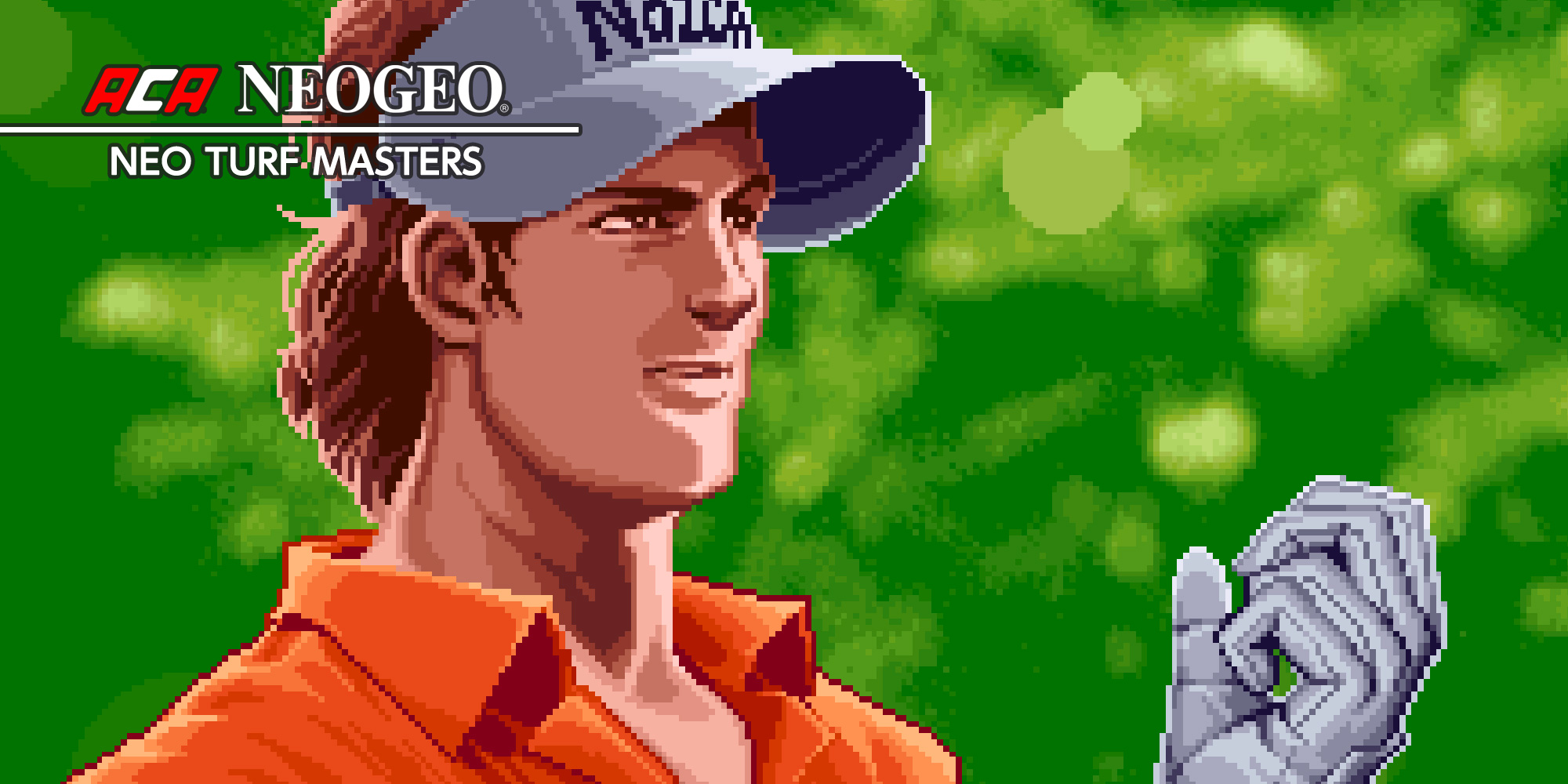 Arcade Archives is live on the Japanese Switch eShop, with the North American and European release taking place very shortly. Watch some footage below.