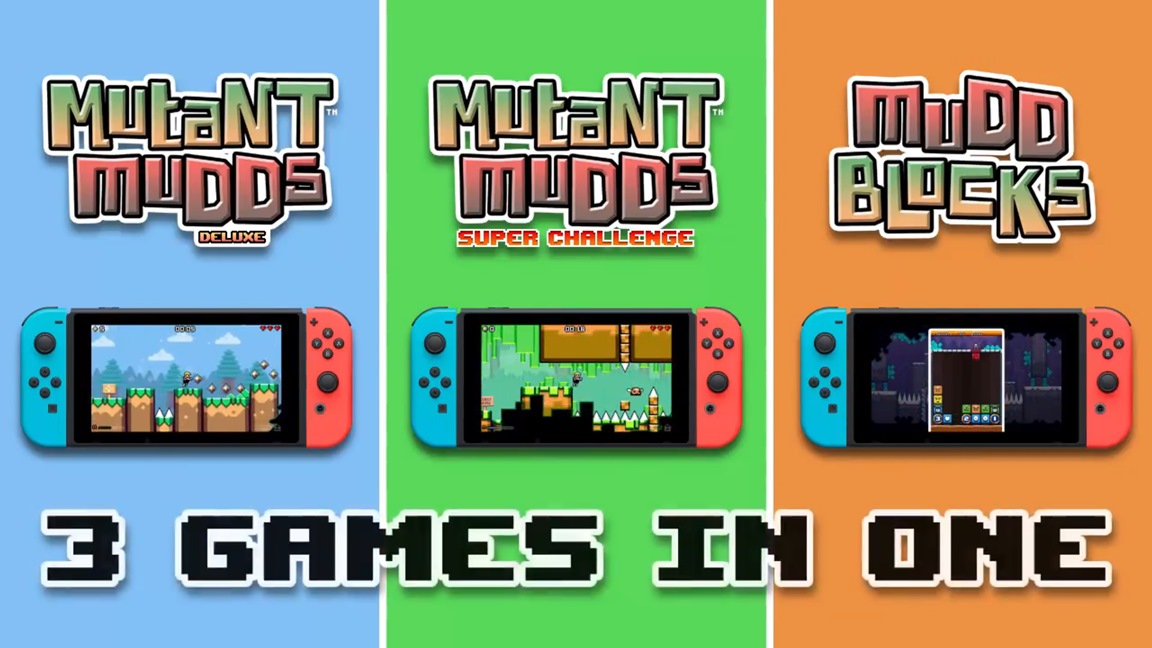 Atooi has clarified its plans for Mutant Mudds on Switch. Later this year, the developer will be bringing Mutant Mudds Collection to the eShop.
Mutant Mudds Collection will feature both Mutant Mudds Deluxe and Mutant Mudds Super Challenge. The new puzzler Mudd Blocks is also included.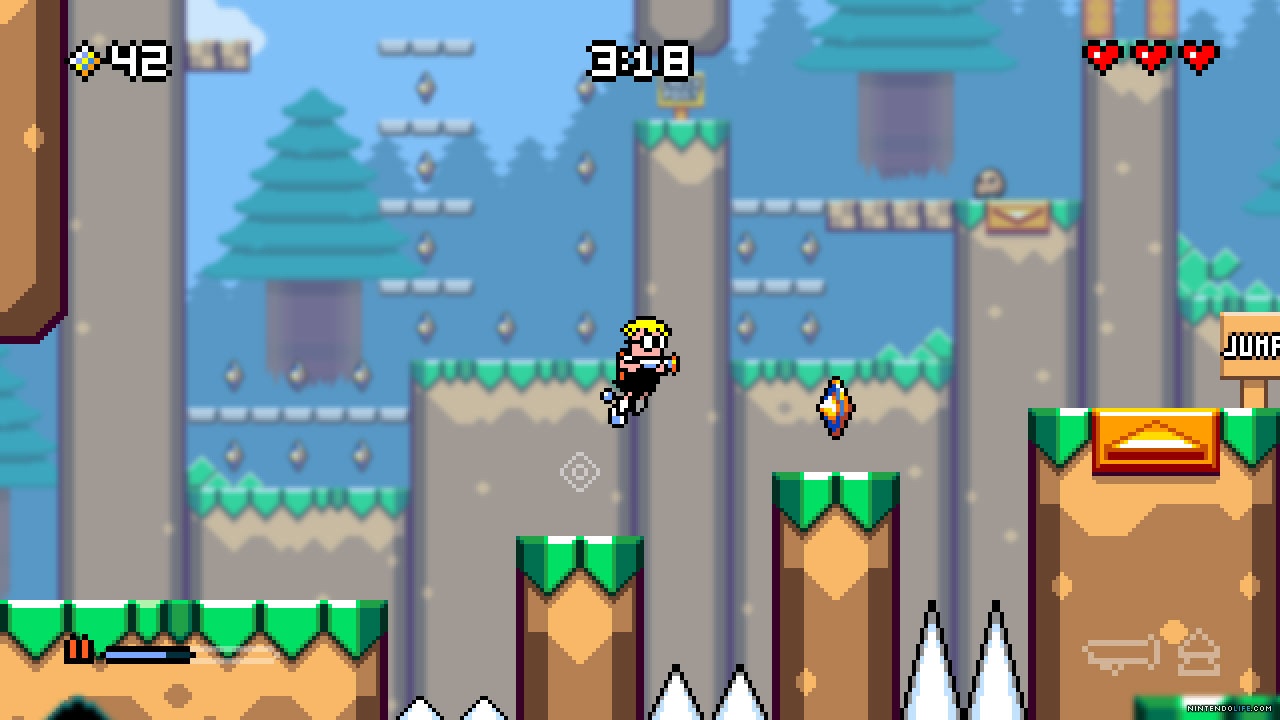 Atooi founder Jools Watsham teased some Switch-related news in a tweet, stating he has information to share Wednesday. With 2D platformer Mutant Mudds Deluxe in the works for the Switch, perhaps we will be getting more news regarding the upcoming title for the console.
I will have some exciting @AtooiLLC news to share this Wednesday. Yay! 😎 #NintendoSwitch

— Jools Watsham (@JoolsWatsham) October 2, 2017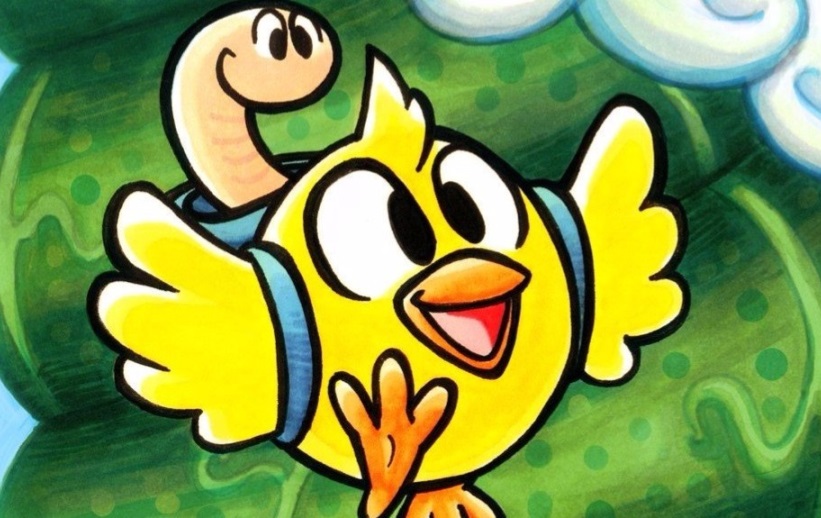 Mutant Mudds developer Atooi brought Chicken Wiggle to the 3DS eShop last month. Sadly, sales have not been strong thus far.
Atooi founder Jools Watsham discussed Chicken Wiggle's sales in a new blog post. Below are a couple of excerpts:
YouTuber AbdallahSmash026 hosted a live stream this week to show some extensive gameplay from Chicken Wiggle, a new 2D platformer on 3DS. Watch the full recording below.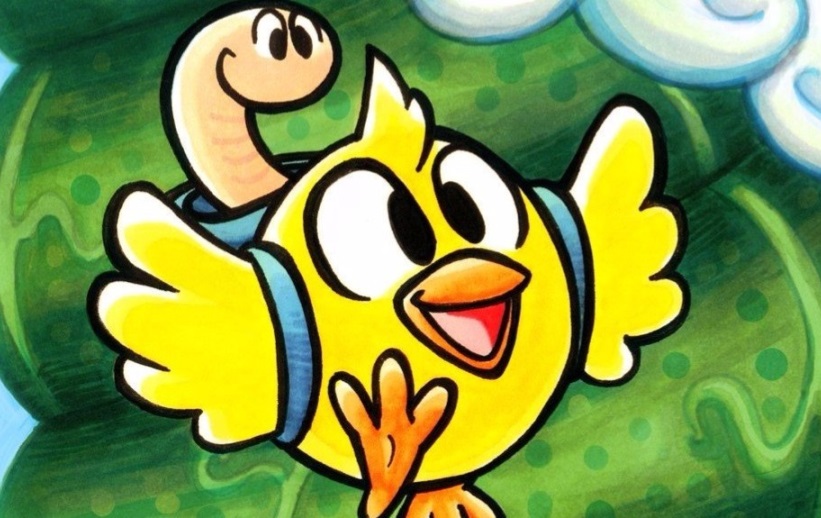 GameXplain posted a video today showing lengthy gameplay from Atooi's new platformer Chicken Wiggle. Check out the video below.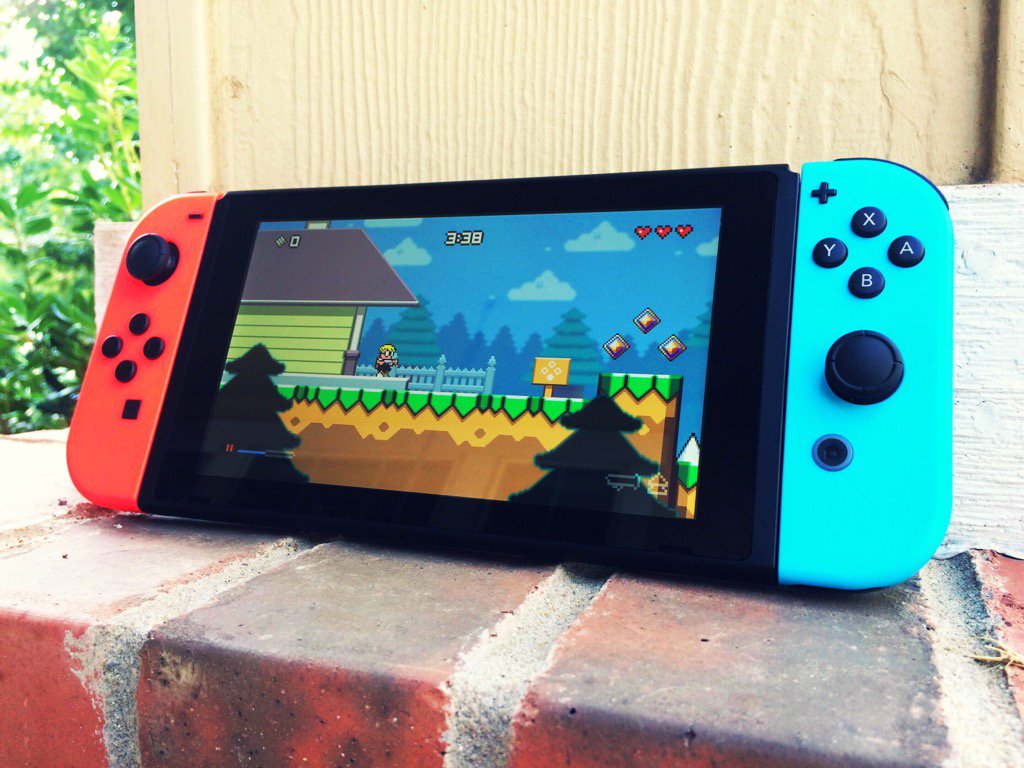 Mutant Mudds Deluxe is coming to Switch, Atooi boss Jools Watsham has confirmed. Watsham tweeted out the image above earlier today, confirming the 2D platformer for Nintendo's console.
Meanwhile, on the Switch… pic.twitter.com/Zac4Hviv7R

— Jools Watsham (@JoolsWatsham) August 9, 2017
Technically, we sort of knew this before. Mutant Mudds was one of many games confirmed for Switch as part of an indies infographic Nintendo sent out a few months ago. However, this is the first time we're hearing about the Switch port officially.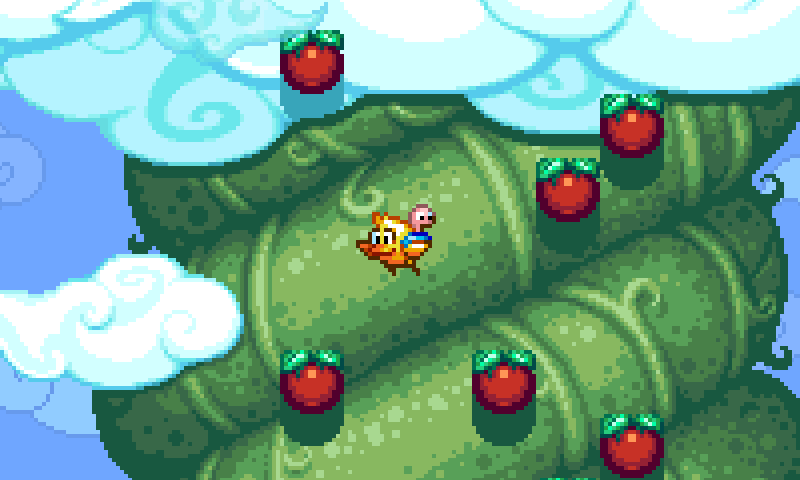 Chicken Wiggle is the newest game from Atooi's Jools Watsham, the creator of Mutant Mudds. The game is rather small, coming in at just 280 blocks. That amounts to just 35MB.
Atooi has announcing a release date for its 2D platformer Chicken Wiggle. In both North America and Europe, it's launching on August 17. Pricing is set at $14.99 / €14.99.
Chicken Wiggle's hook lies in its level creator. Players can make their own stages with different gameplay rules, art themes, and provide custom hints, tips, and search tags. Levels can be shared, downloaded, and rated online.
View a new trailer for Chicken Wiggle below.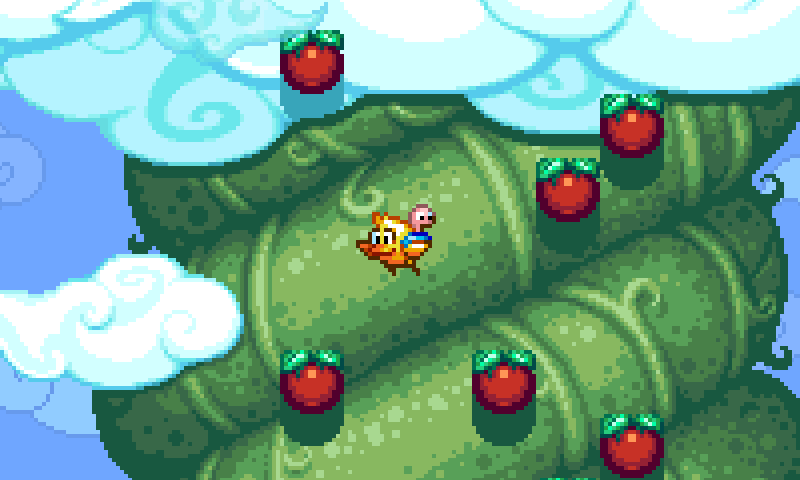 At PAX West last week, Atooi was on hand to show off its new 3DS game Chicken Wiggle. Get a look at some off-screen footage from and developer interview below, courtesy of AbdallahSmash026.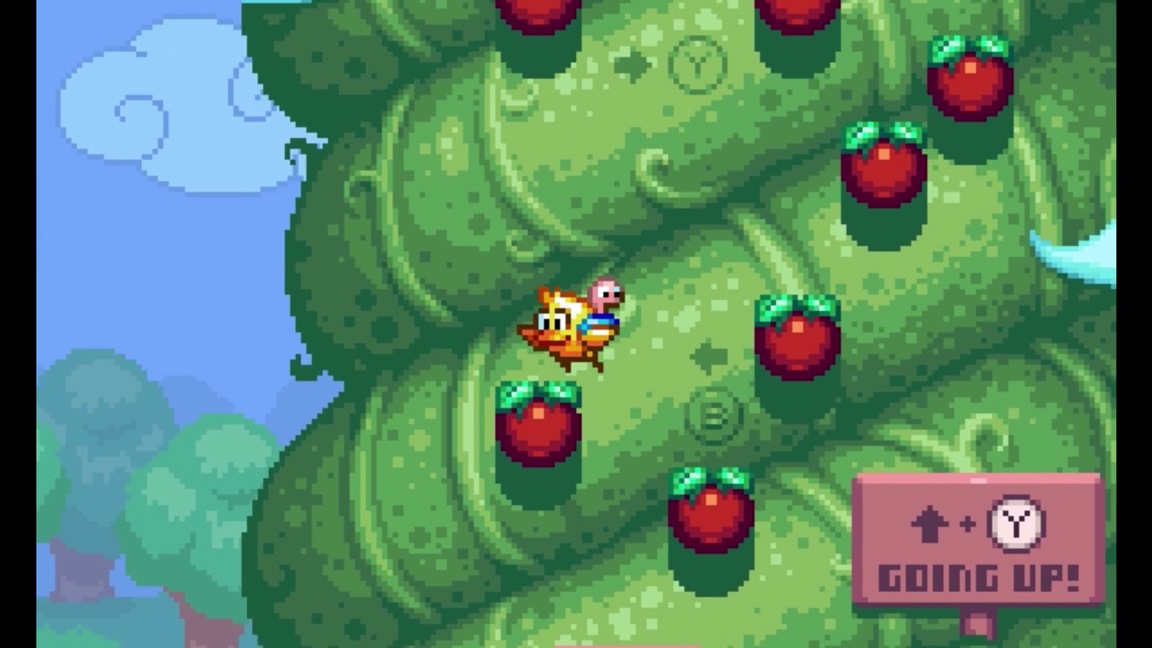 It didn't take long for Jools Watsham to announce a new game following the closure of Renegade Kid. At Atooi, Watsham is currently making Chicken Wiggle for the 3DS eShop and iOS.
Here's an overview:
"The stars of Chicken Wiggle are an improbable duo: a young chicken and his best buddy – a wiggly worm – nestled in his backpack! Together, they team up for adventure to jump, peck, and worm-grapple across a myriad of perplexing platforming levels – full of fun gadgets, tricky hazards, and sneaky foes – determined to rescue their friends from the wicked witch in her sky towers."
And a teaser:
A big aspect of Chicken Wiggle is the game's level creator. Users can choose between various gameplay rules, art themes, and provide custom hints, tips, and search tags. Levels can then be shared with others through a community portal.
Chicken Wiggle will be released "soon."