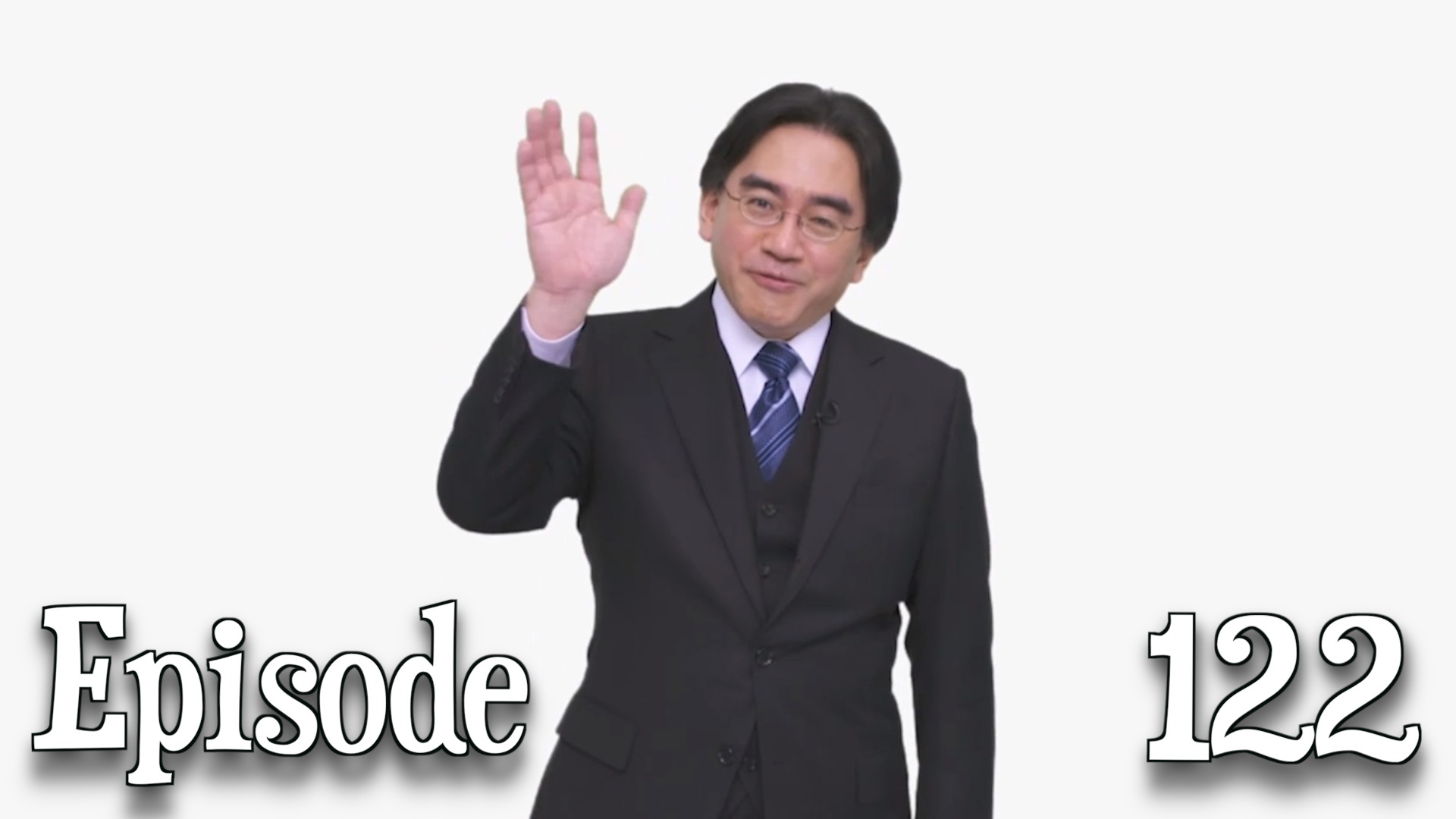 What a week. As you might expect, our podcast this week includes quite a healthy amount of reflection on the life of Satoru Iwata in the form of six "Iwata Bits" featuring quotes and anecdotes about the beloved CEO and some of our personal thoughts about him, but we also manage to keep on with some normal happenings as well. Enjoy.
Opening Shenanigans
4:32 – Iwata Bit #1, "The early years"
6:49 – GOTW – Radar Mission
9:59 – Iwata Bit #2, "My personal Superman"
16:14 – Balloon Fight Remix music break
What we played
18)1 – Jack dedicates his time to Earthbound Beginnings
31:53 – Austin joins the Order of Ecclesia
42:40 – Jack read Geoff Keighley's book.
48:58 – Iwata Bit #3, "Nintendo is for kids?"
50:10 – Kirby's Adventure Music Break
Shenanigans Redux
51:18 – Iwata Bit #4, "Iwata Balboa"
52:37 – Our personal appreciations of Iwata
Listener Questions Mail
59:38 – Need for Speed Most Wanted a platformer?
1:05:50 – Custom characters vs. pre-made characters
1:12:28 – Splatoon does allow for something.
1:13:54 – Breath of Fire recommendation.
1:16:52 – Book club recommendations.
1:22:45 – Buster needs to stop hating Majora's Mask.
1:26:35 – Sometimes, a podcast is all you need.
Ending Shenanigans
1:29:32 – Iwata Bit #5, "Iwata saves Pokémon"
1:32:00 – Radar Mission quiz
1:33:58 – Iwata Bit #6, "A unique CEO"
1:34:57 – The End.
---
Download this episode (click this link)
Subscribe via iTunes by clicking this thing!
Subscribe with Google by clicking this thing!
Subscribe with Yahoo something-or-other by clicking this thing!