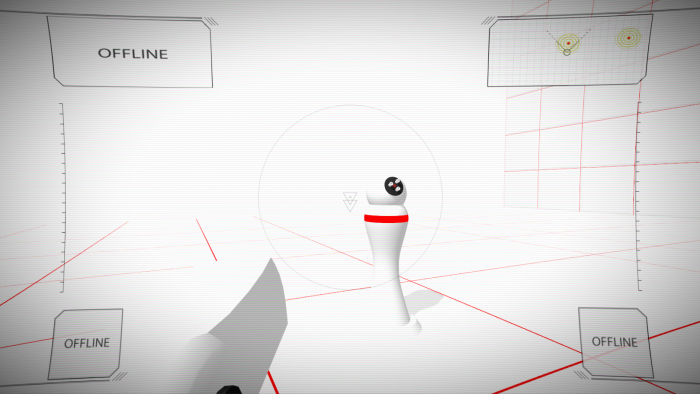 Dead Pixel Entertainment has revealed a second Wii U title currently in development for the eShop. The game, titled "Sync" is a Metroid Prime-inspired project.
Here's what we know thus far:
– Has been in development for 2 weeks
– First-person adventure game
– Focus on exploration and discovery
– Players won't be given much direction
– They'll find out that something is terribly wrong in this world and will need to save it
– Team doesn't want to hold players hands
– They created a world simple enough to explore with a compass
– Inspired by Metroid Prime
– World is devoid of life
– Enemy characters move through specific paths
– Dual analog first-person control scheme
– Will hopefully be out later this year
– Developed alongside Starbeast
Dead Pixel Entertainment will soon be revealing Starbeast, its new title slated exclusively for the Wii U eShop. The studio's Ravi Jayant confirmed via Twitter:
4 words: Starbeast, exclusive WiiU title. Formal announcement coming soon. @Emi1yRogers, thanks for the support! pic.twitter.com/B5vwdYUnDz

— Ravi Jayant (@ravsters) January 23, 2014
Starbeast is a 2D shooter with "bullet hell" gameplay. Metroid and Gradius are said to be among the project's influences.
Starbeast's reveal doesn't have a specific date yet, but we'll keep you updated with any developments that arise.