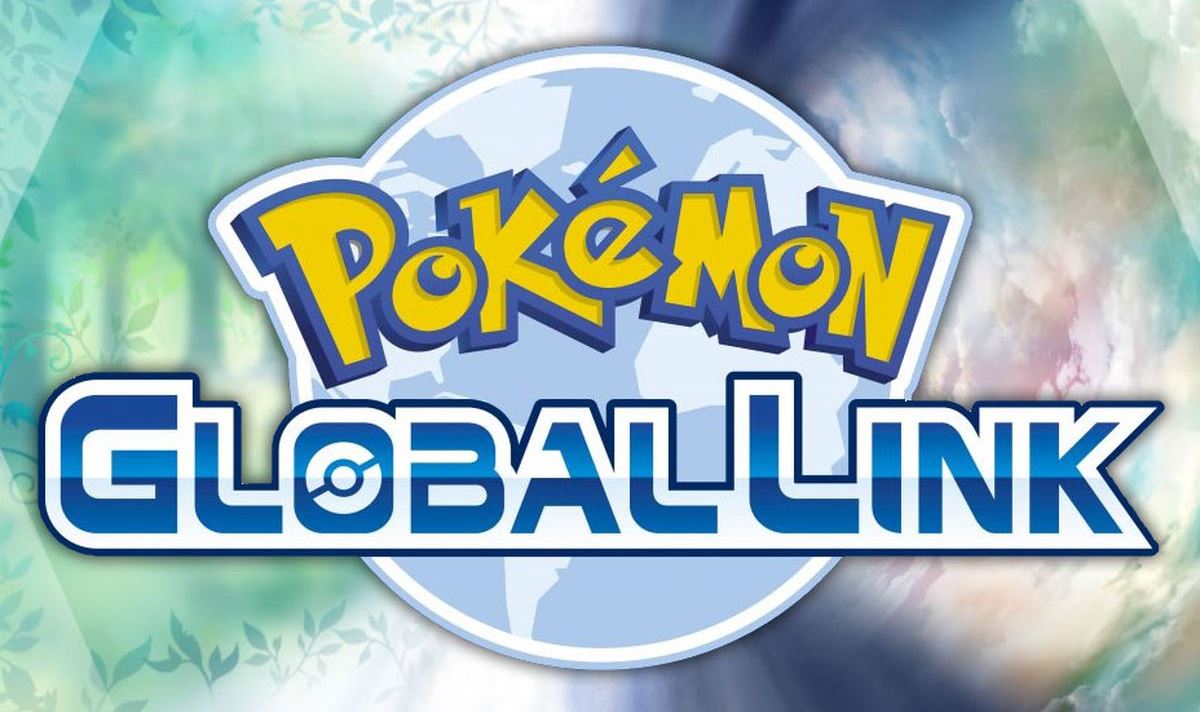 Players of the current 3DS titles (Pokemon Sun/Ultra Sun, Pokemon Moon/Ultra Moon,) can log in to Pokemon Global Link between now and February 24, 2020 to receive a special gift of Fennel's Munna from Black & White. The Pokemon will be in a Dream Ball with its Hidden Ability, along with the moves Hypnosis, Dream Eater, Rest and Sleep Talk. Players can get their present here.
Players will need to be able to login with their PGL account information. With over 9 years of service, how do you feel about saying goodbye to the Pokemon Global Link?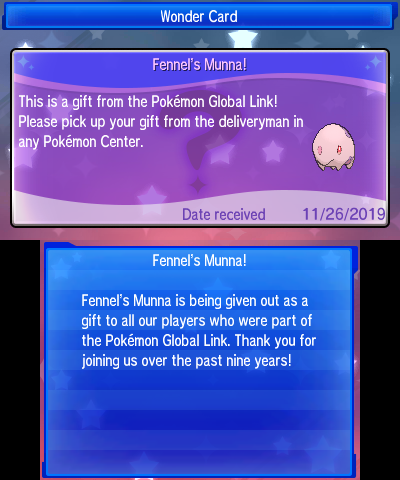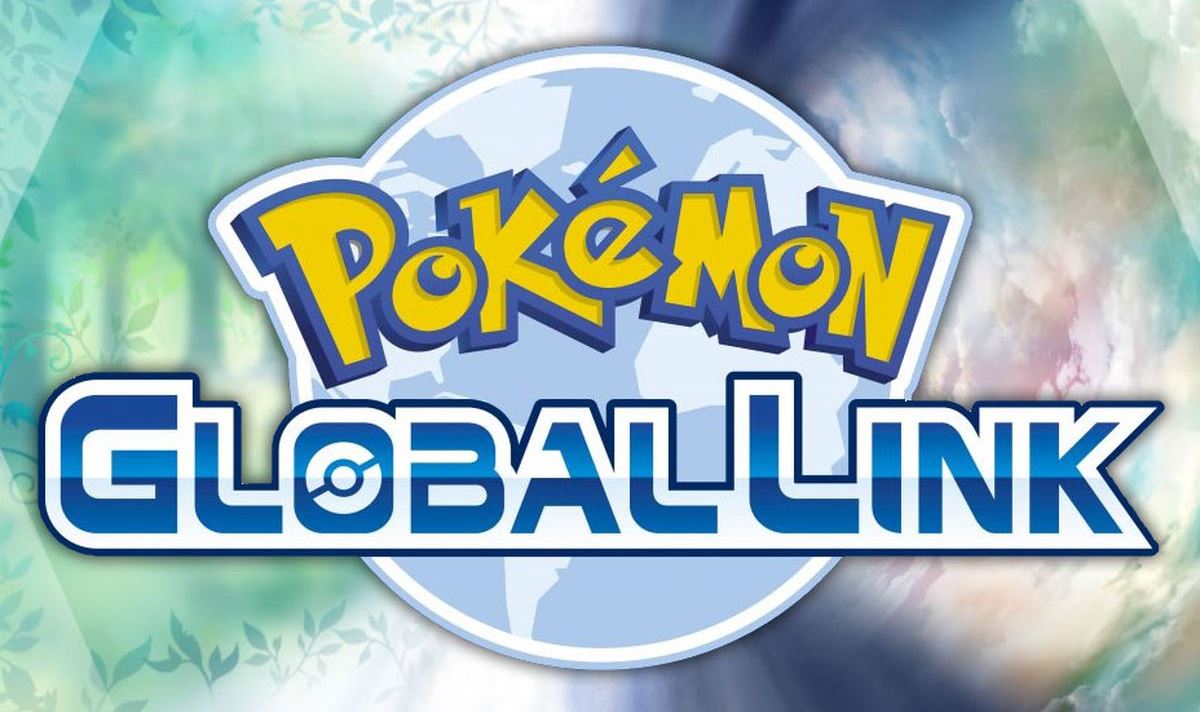 With nine years under its belt, the Pokémon Global Link service used by millions of 3DS owners worldwide will be retiring. As of February 24th, 2020 you will no longer be able to use any gameplay features that require a connection to the PGL on your Pokémon Ultra Sun, Pokémon Ultra Moon, Pokémon Sun, or Pokémon Moon games. Players will still be able to use other online functionality of the titles apart from the PGL.
Pokémon Sword and Pokémon Shield will have similar features as to what was on offer through PGL, all of which will be available through the Nintendo Switch.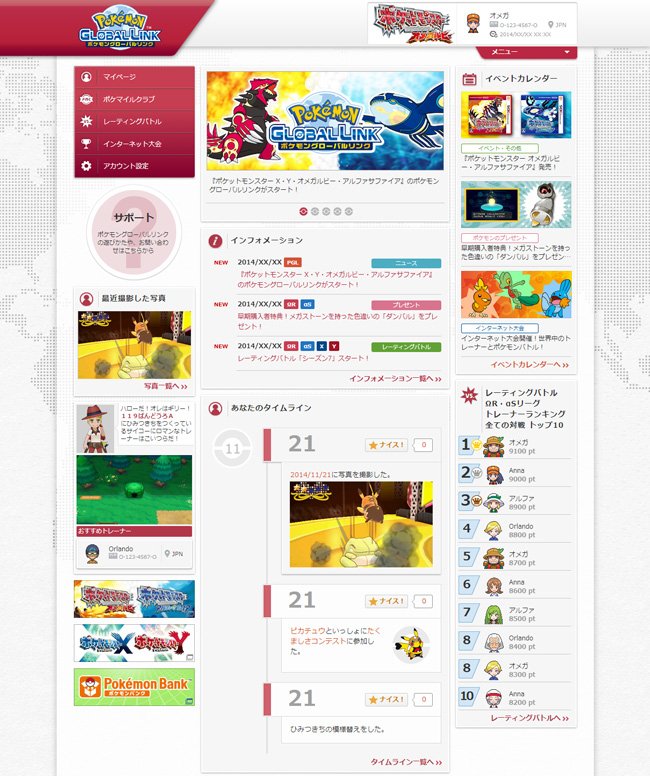 The Generation VI multiplayer hub Pokemon Global Link will be down for maintenance next month from November 13th to November 21st. This is following the announcement of some of the new Global Link features such as the XY and ORAS Leagues and is presumably to accommodate for these changes. Other changes coming with the release next month are the ability to share your Secret Base and photos from Pokémon Contests.