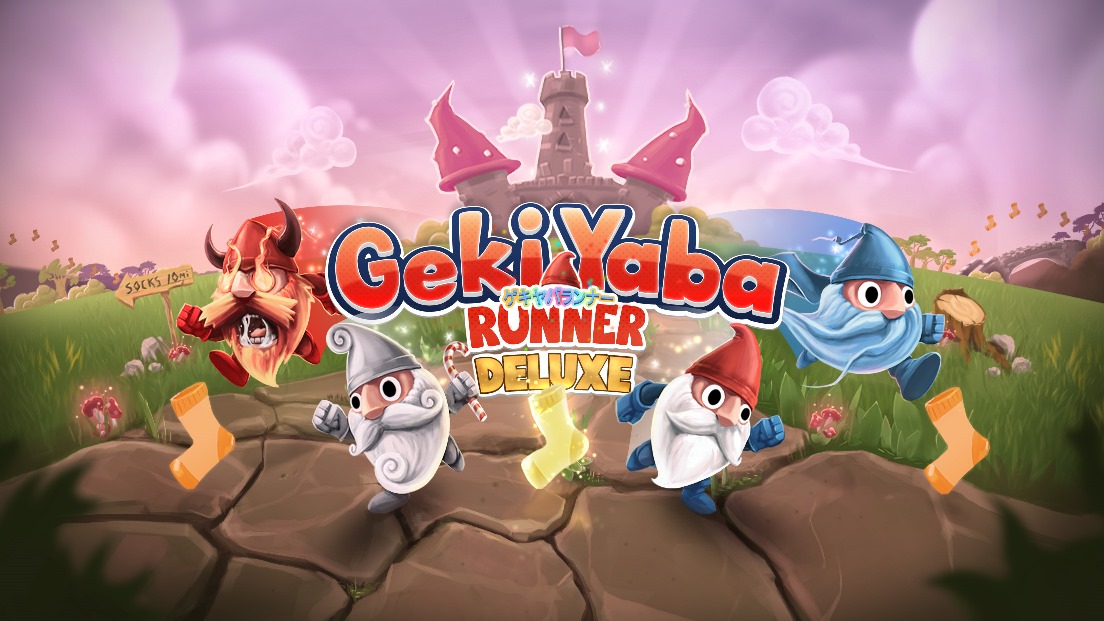 Geki Yaba Runner Deluxe lands on the 3DS eShop later this week – Thursday specifically. For a look at the game, watch the video below.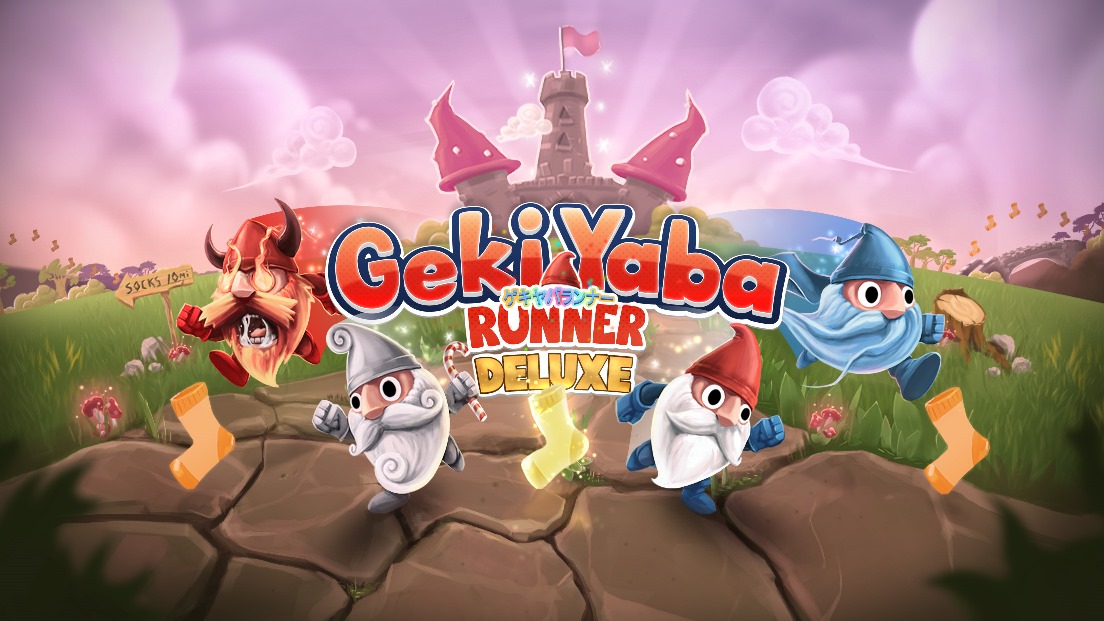 We previously heard that Geki Yaba Runner Deluxe would be heading to the European 3DS eShop on December 22. QubicGames has now confirmed the same date for North America, along with a price point of $4.99 / €4.99.
Everything you need to know about Geki Yakba Runner Deluxe can be found in the overview below. We've also included several screenshots.
Transform your bearded hero into raging force of destruction or a super speedy gnome to overcome Gekiyaba's toughest obstacles to face the ultimate challenge.
Can you overcome every hurdle to save the princess in peril?

One of the hardest 'runners' out there.
Put your skills to the test in over 130 levels.
Overcome challenging obstacles hidden deep in the castles.
Prove yourself a hero by saving the princess.

Only with Geki Yaba Runner, you can really test how good your skills are. Only with Geki Yaba Runner, you will find the true meaning of challenge. Only with Geki Yaba Runner, you will experience a truly wonderful adventure.
Are you ready to dash into the gnomish world of Geki Yaba?

Geki Yaba Runner available on Nintendo from 22th December 2016
Price: $4.99 €4.99
Source: QubicGames PR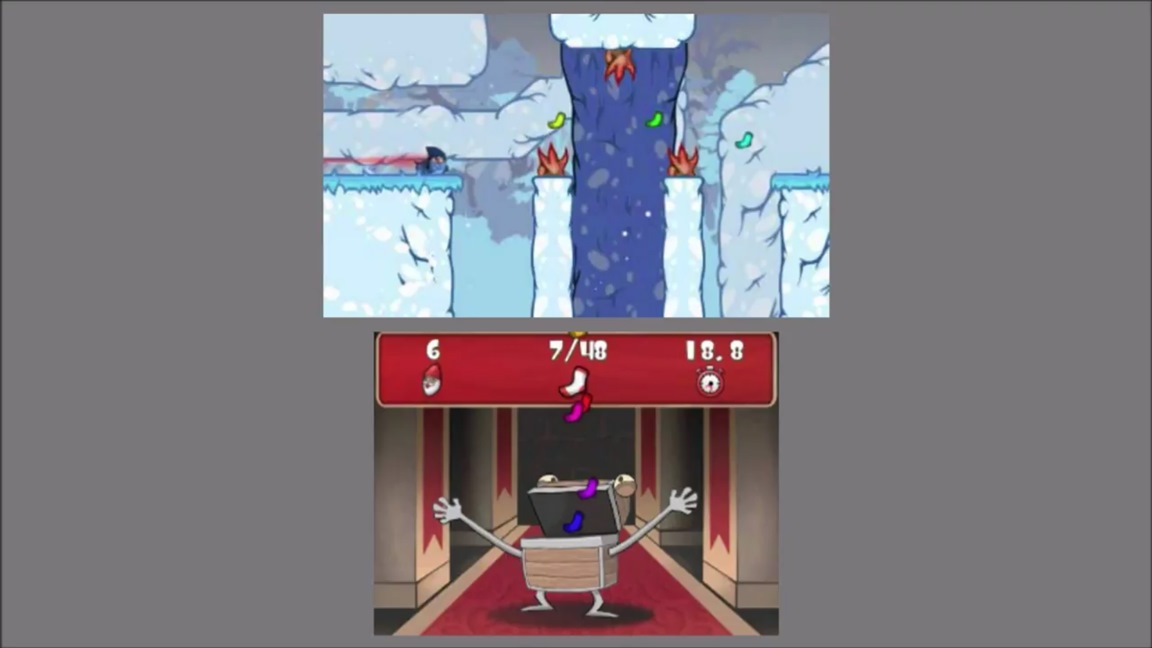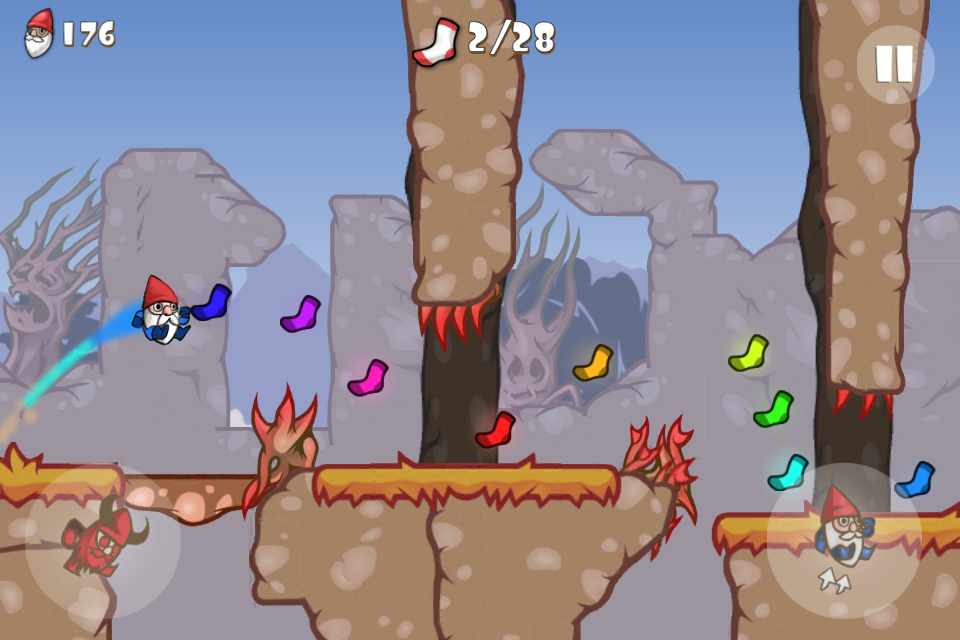 Another developer has come forward with plans to make games for Switch. QubicGames will initially be bringing two titles to the platform: 2 Fast 4 Gnomz and Audio Hero. Both were confirmed as part of the company's latest financial report.
2 Fast 4 Gnomz (Geki Yaba Runner) is a name that should sound familiar, as it came to both WiiWare and the 3DS eShop. Audio Hero is a bit more under-the-radar, but we can say that it's a platformer and runner with simple controls in which the player's interactions are synchronized with the music. It will initially arrive on various platforms during the second half of 2017.
We should note that QubicGames does not actually appear to have access to development kits for Switch as of yet. But given the studio's presence on Nintendo platforms over the years, it shouldn't be too long before that changes.
QubicGames's arcade puzzle game "Lucha Amigos" appears to be destined for Nintendo's portable. While it's only confirmed for mobile devices at present, the studio says it's "likely to be in the future ported to Nintendo 3DS as well."
Here's an overview as to what Lucha Amigos offers:
This arcade puzzle game will take you to Mexico where the daily routine is broken by a gang of evil cacti stealing all the water!

Saloon's glasses are dry, wells are empty, baby turtles' armbands are useless…don't let this tragedy happen! Team up with the lucha amigos to chase away the spiny vilains.

Lucha Amigos features a colorful atmosphere, a top-notch Mexican music inspired soundtrack and so far 100 levels and 7 turtles with unique abilities.
Lucha Amigos will be hitting iOS soon. Hopefully a 3DS version will follow soon after!
QubicGames is bringing out a new AiRace title next week, the studio has revealed. "AiRace Xeno" will launch in both North America and Europe for €2.49 / $2.49 / £2.29.
According to QubicGames, AiRace Xeno offers the following:
It offers 9 completely new levels set in an original and surprising environment and lets the player pilot 3 brand new jets.

Like its predecessor, it delivers a strong immersion full of speed and adrenaline with high-performance graphics and 3D effect.
To celebrate the release of AiRace Xeno, QubicGames' previous two 3DS eShop titles will be discounted to the following starting on June 12:
AiRace Speed — €2.99 / $2.99 / £2.69 instead of €4.99 / $4.99 / £4.49
2 Fast 4 Gnomz — €2.99 / $2.99 / £2.69 instead of €4.99 / $4.99 / £4.49
2 Fast 4 Gnomz has been discounted on the eShop. Starting today, you can purchase the game for $2.99 / €2.99 / £2.49. The sale lasts until November 21 in Europe/Australia and November 27 in North America.