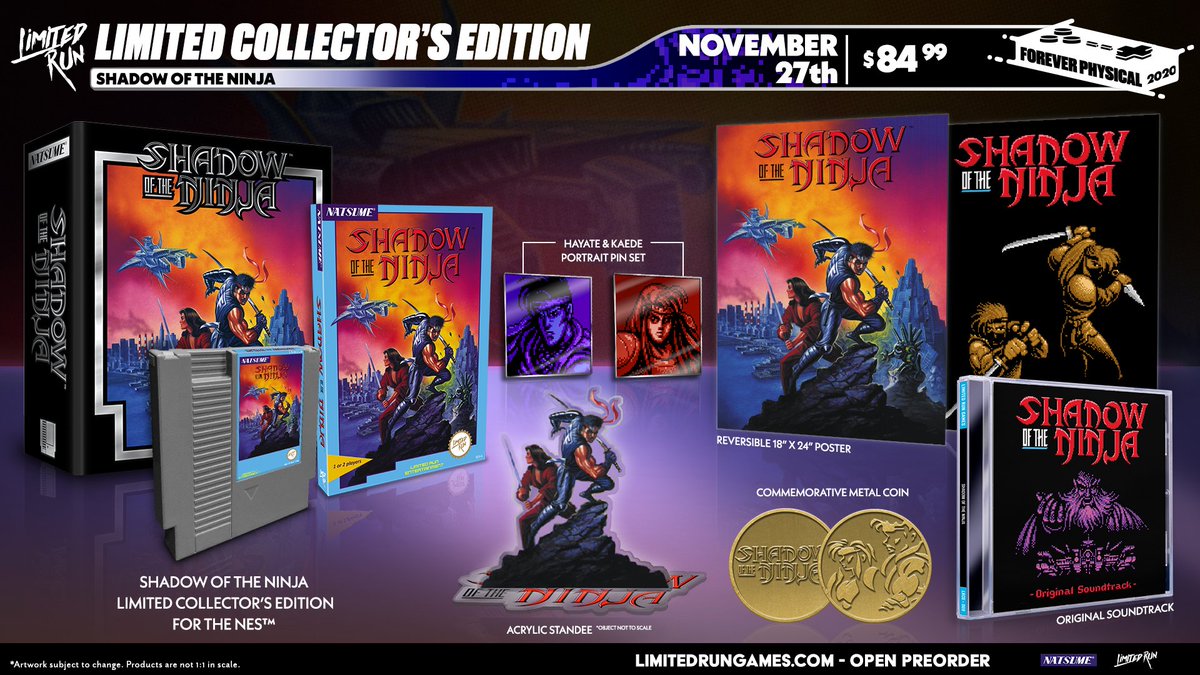 Natsume is partnering with Limited Run Games to re-release some of its classic games. Two titles have been confirmed so far.
Shadow of the Ninja, a side-scrolling action game which originally came to the NES in 1990, is up first. It will be joined by 2001 Game Boy Color title Return of the Ninja. These two titles will work on their original hardware.
Both will be going up for pre-order on November 27 via Limited Run Games' website. They'll be offered in standard and collector's edition formats.