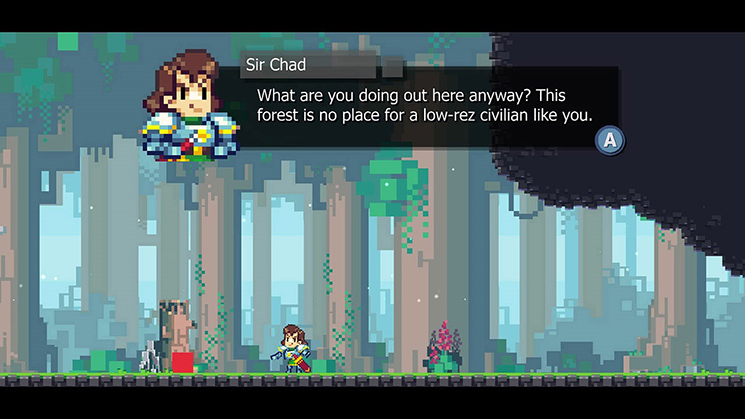 Now that Tic Toc Games has wrapped up development on Adventures of Pip, fans of the game are starting to wonder what the studio might work on next. Two possibilities exist: the studio could either develop something like a sequel to that title, or create something entirely new. Tic Toc Games definitely appears to be open to either option.
When asked by Hardcore Gamer if Tic Toc Games has an idea already planned for a new game, CEO Shereef Morse said:
Oh, we have so many. Honestly we have a lot of IP we want to explore next, and we've actually been a little gridlocked here as to what to green-light next, because we're so focused on getting Pip out. And you know, we have all these great ideas in incubation, but for now we're 100% Pip. We're really just making sure that all goes smoothly. But after that, one of the things we talk about is "Is there an evolution to Pip?", and the next version of Pip, you know. Maybe a sequel? But then we have all these other cool characters we want to bring onto consoles as well, and we really just have to decide what to go after next. But right now we just want to make sure this one's done right and 100%.
Adventures of Pip just launched on the North American Wii U eShop last Thursday. There are plans to have it arrive in Europe as well, but a date has not been determined just yet.