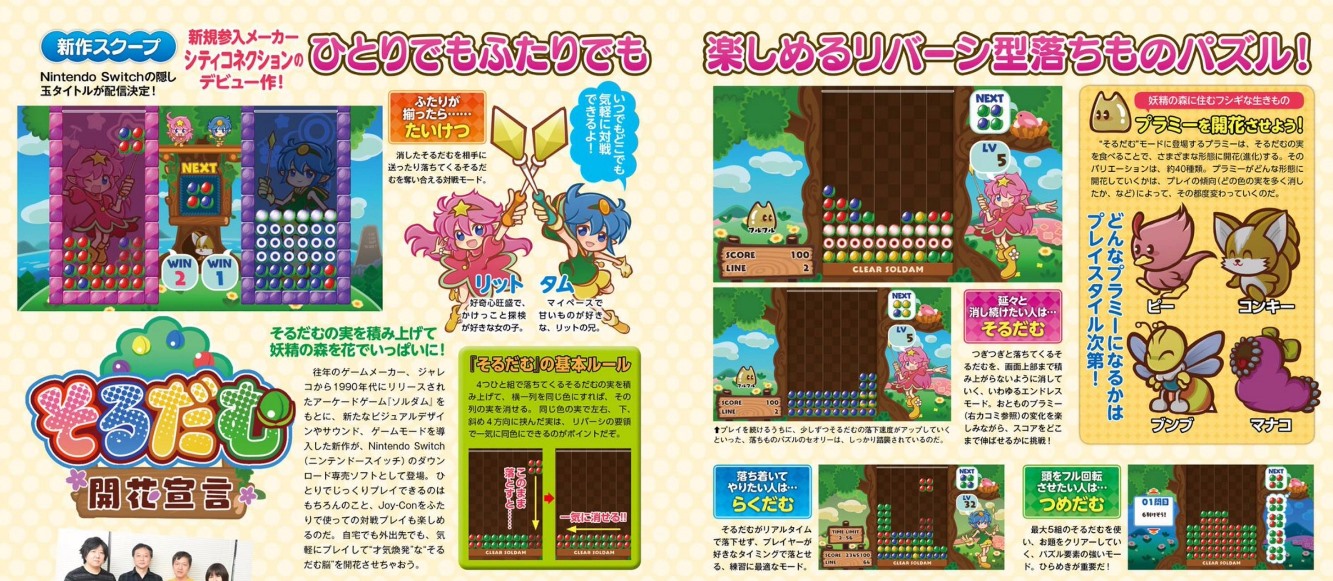 Way back in the day, Jaleco created the puzzle game "Soldam" for arcades and the Game Boy. Now on Switch, it seems that it's being revitalized.
This week's issue of Famitsu shares first details about Soldam: Declaration of Blooming. It's coming from nCity Connection.
Soldam: Declaration of Blooming features a new visual design, sounds, and game modes. The core gameplay is the same though, which has players lining up blocks called soldams to remove them. It's similar to Tetris in some ways.
Three modes will be available: