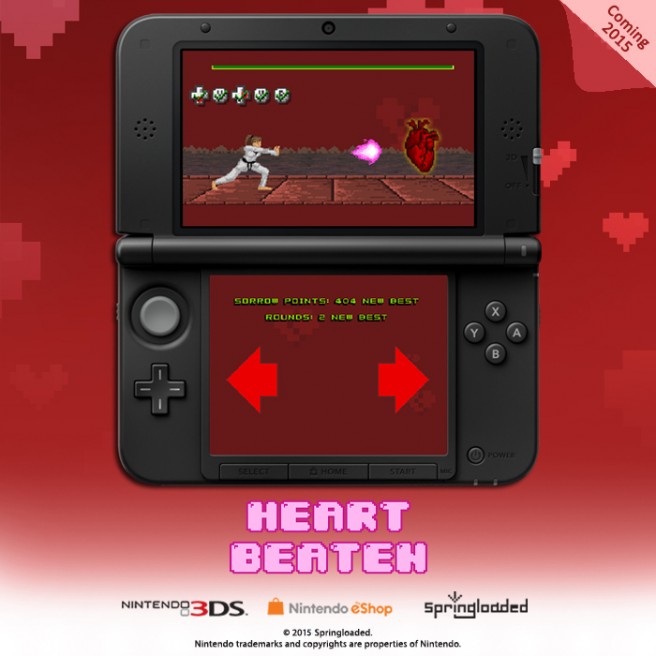 Space Lift Danger Panic! was the first game released by Springloaded Software for 3DS. The developer has since confirmed that several additional titles are coming to the eShop as well.
One of these is Heart Beaten, a game previously released on mobile. The 3DS version has been "100% rewritten from the ground up," Springloaded's James Barnard told us.
Heart Beaten is about dumping someone who loves you. The game features 15 challenges, from flying planes to operating deadly kitchen utensils. Given the nature of the game, Springloaded hopes to have Heart Beaten launch around Valentine's Day in North America. It has already been submitted to Nintendo for approval.
Aside from Heart Beaten, 3DS owners can look forward to Hiragana Pixel Party and Nuclien. The former is a rhythm-action platforming chiptune adventure that can teach players Japanese. As for Nuclien, this is a puzzle/reaction-time game that has players tapping numbers on the screen before time runs out.
3DS could be receiving even more support from Springloaded in the future. According to Barnard:
We spent about 8 months builing our development pipeline, so now If Space Lift Danger Panic! and Heart Beaten do OK, we will be releasing a lot more games for 3DS this year, with each one become more ambitious than the last.