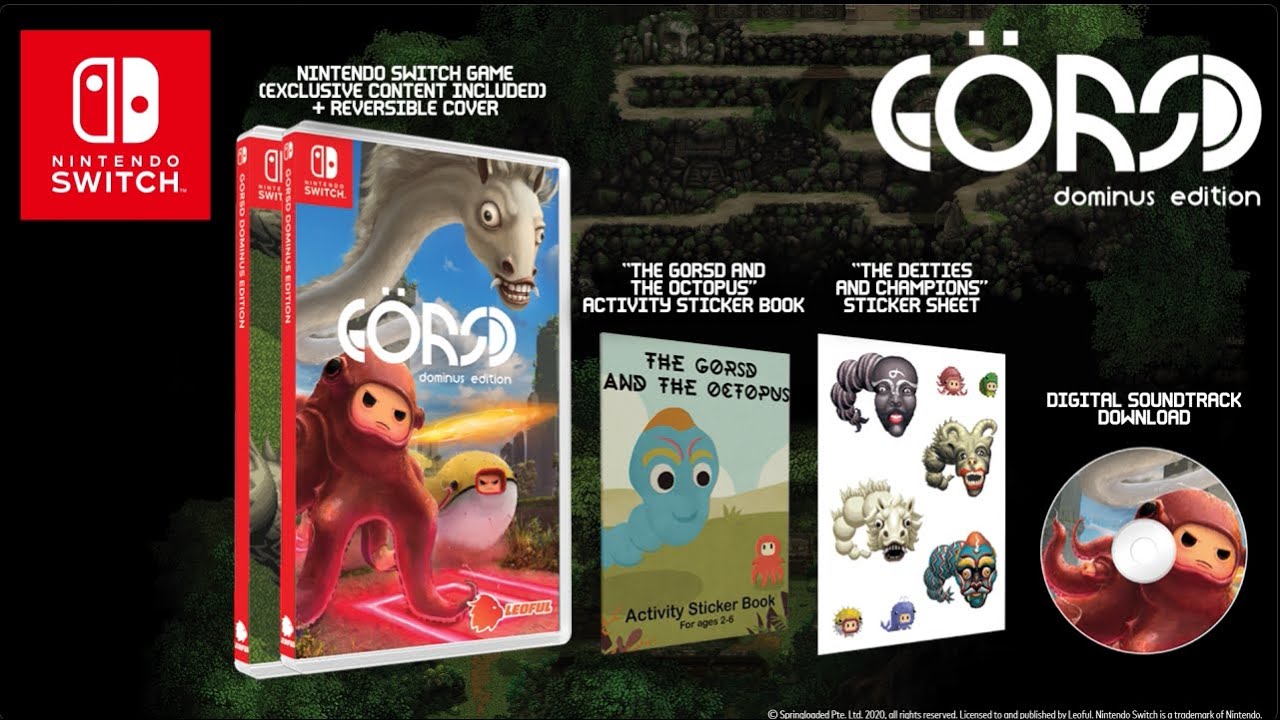 Today, Leoful announced that it is producing a physical version of GORSD known as the "Dominus Edition". Copies include the base game and exclusive in-game content known as The Library of the GORSD, where players get to explore the game's artwork and backstory. It also comes with a reversible cover, "The GORSD and The Octopus" activity sticker book, "The Deities and Champions" sticker sheet, and a digital soundtrack download code.
Those that pre-order the game will receive an official EZ-Link card in Singapore. However, quantities are extremely limited.
GORSD, an arena battle multiplayer game, is currently available worldwide on the Switch eShop.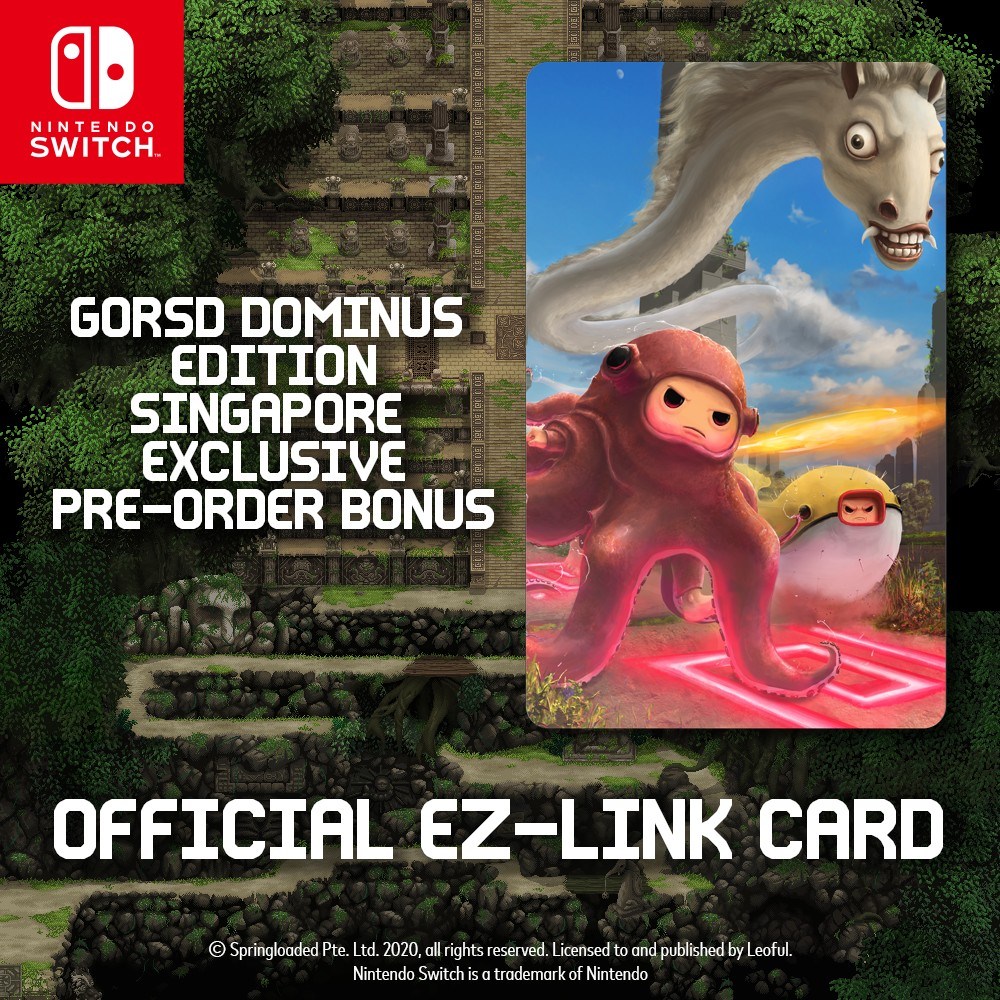 Source: Leoful PR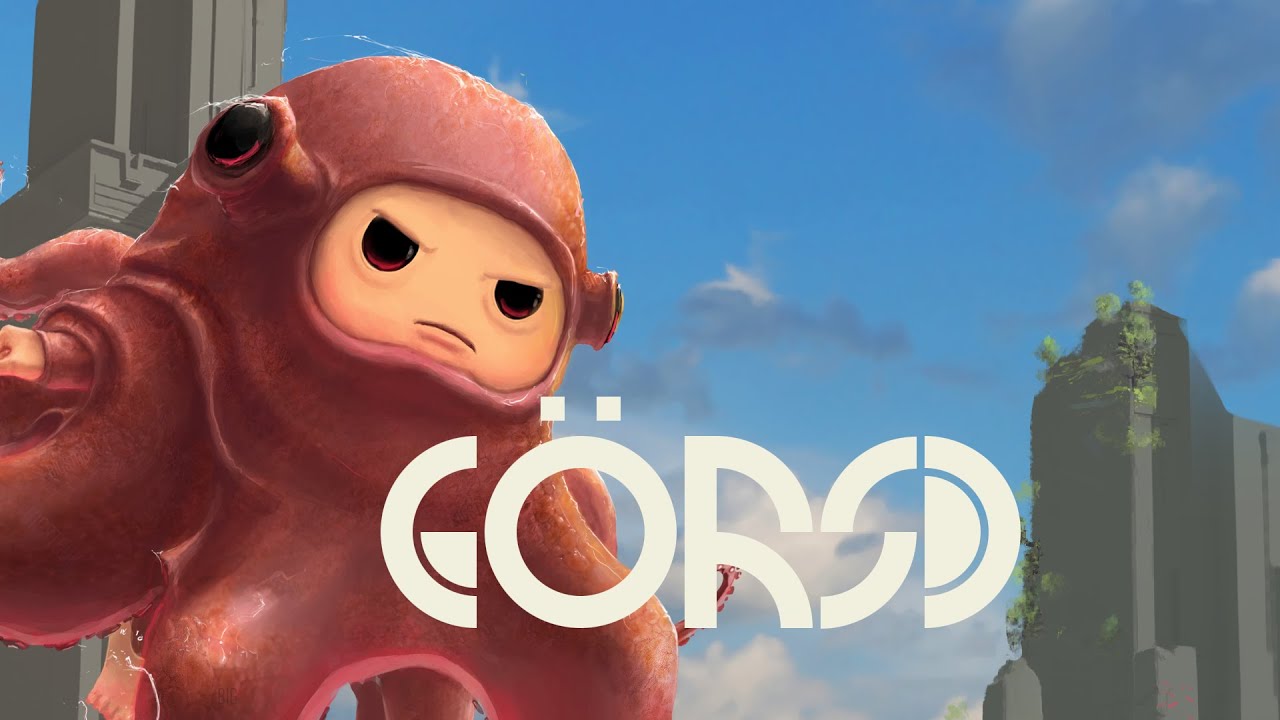 The arena battle game GORSD was announced some time ago to be coming to Switch, but tomorrow it is finally dropping. To give a good idea of what to expect in the game, Nintendo Hall has played through the first 14 minutes of GORSD and they show off all of the game's core elements.
Check out the full video below.
GORSD releases on September 18, 2020 on Switch.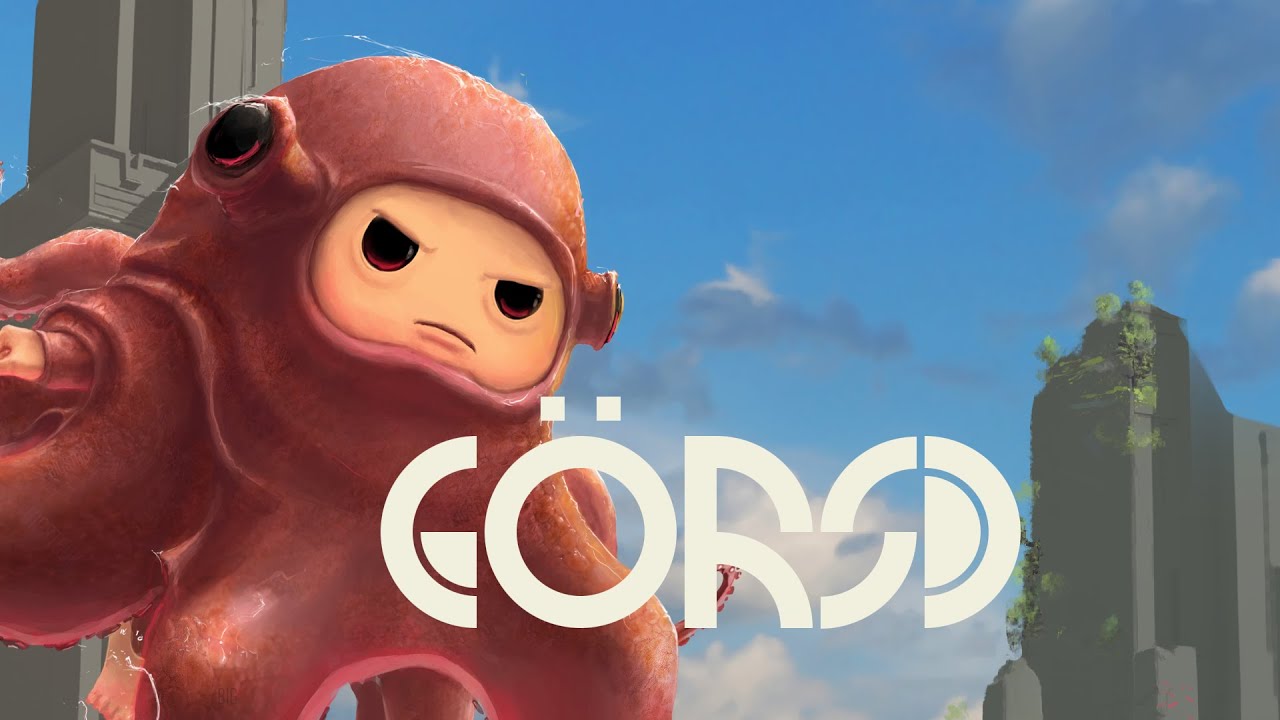 The arena battle game GORSD is making its way to Switch next week, Springloaded has announced. It'll be out on September 18 as an eShop download.
We have the following overview and trailer for GORSD: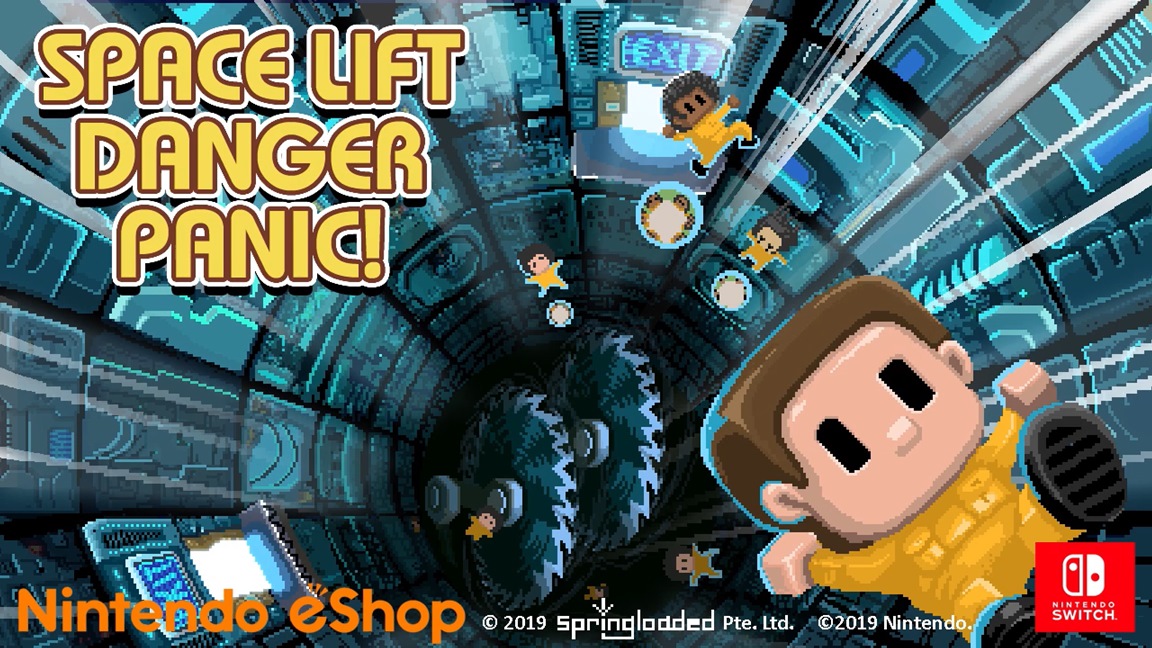 After previously appearing on 3DS, Space Lift Danger Panic! is now coming to Switch. Springloaded has announced a release for February 15.
Here's an overview for Space Lift Danger Panic! plus a trailer: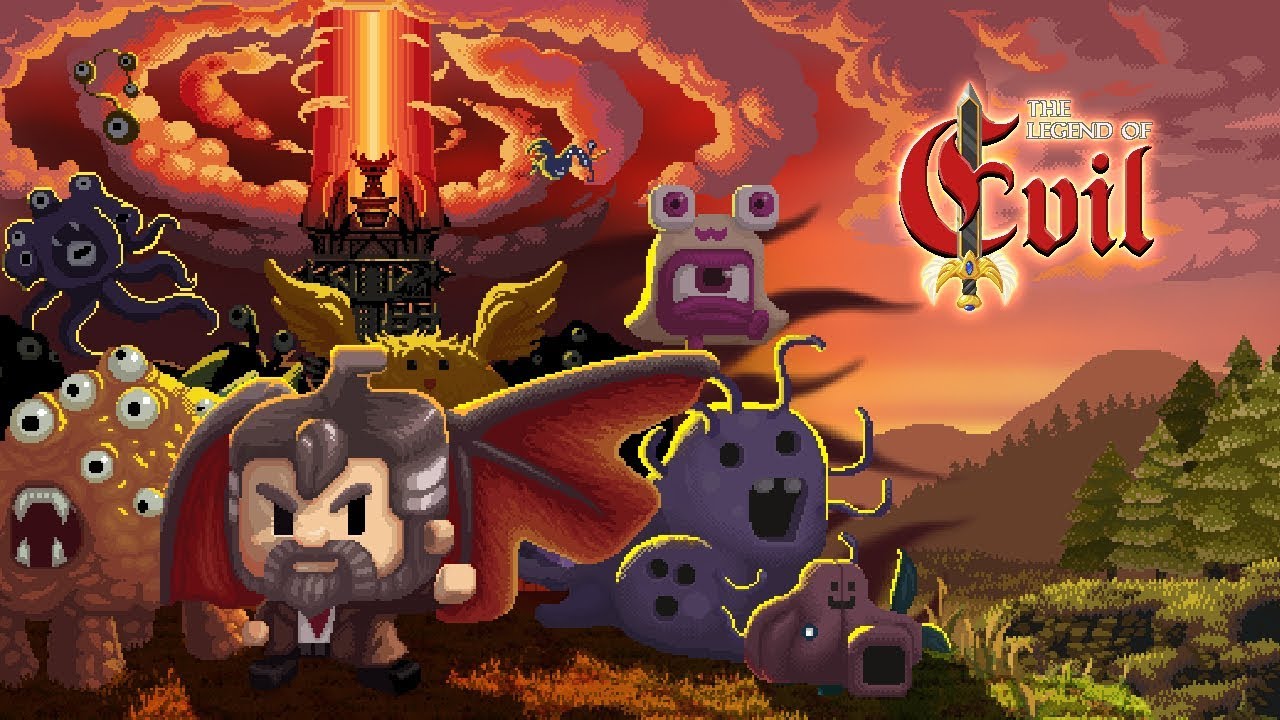 The Legend of Evil is out on the Switch eShop starting today. Get a look at some footage in the video below.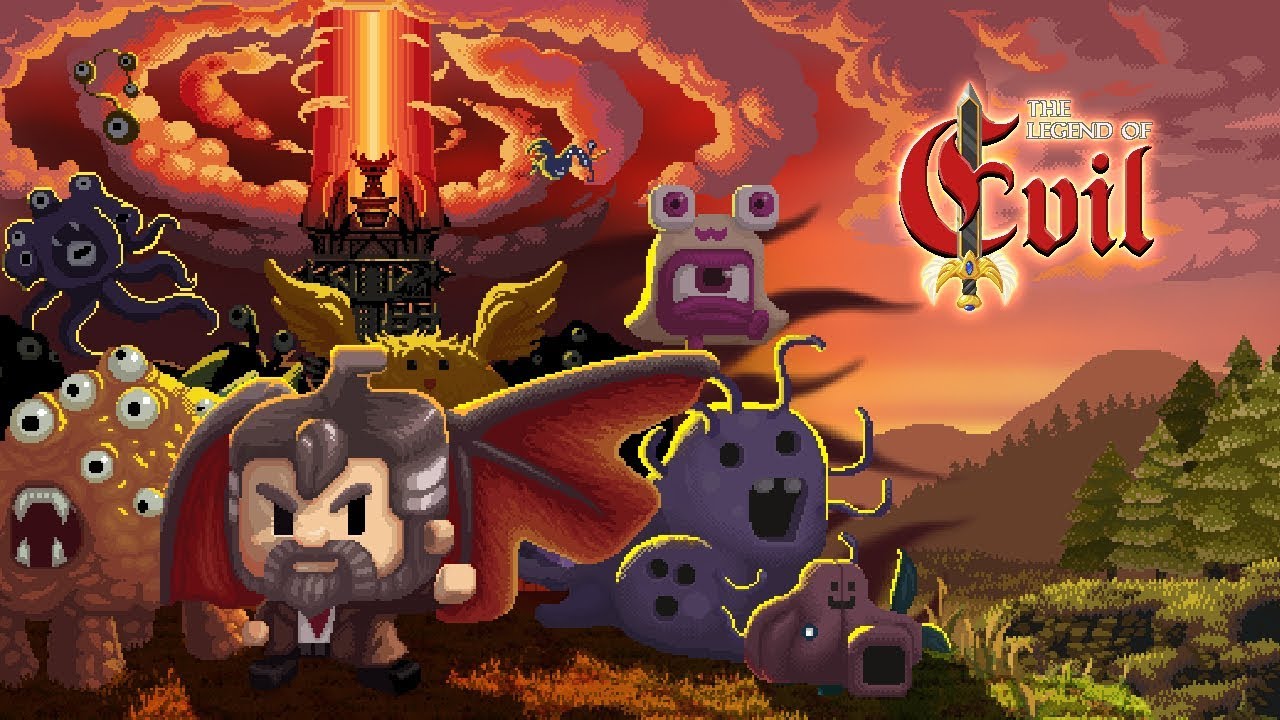 Springloaded will have a new game ready to go on Switch next week. Legend of Evil is releasing on October 19, the developer announced today.
Here's an overview and trailer for the side-scrolling title: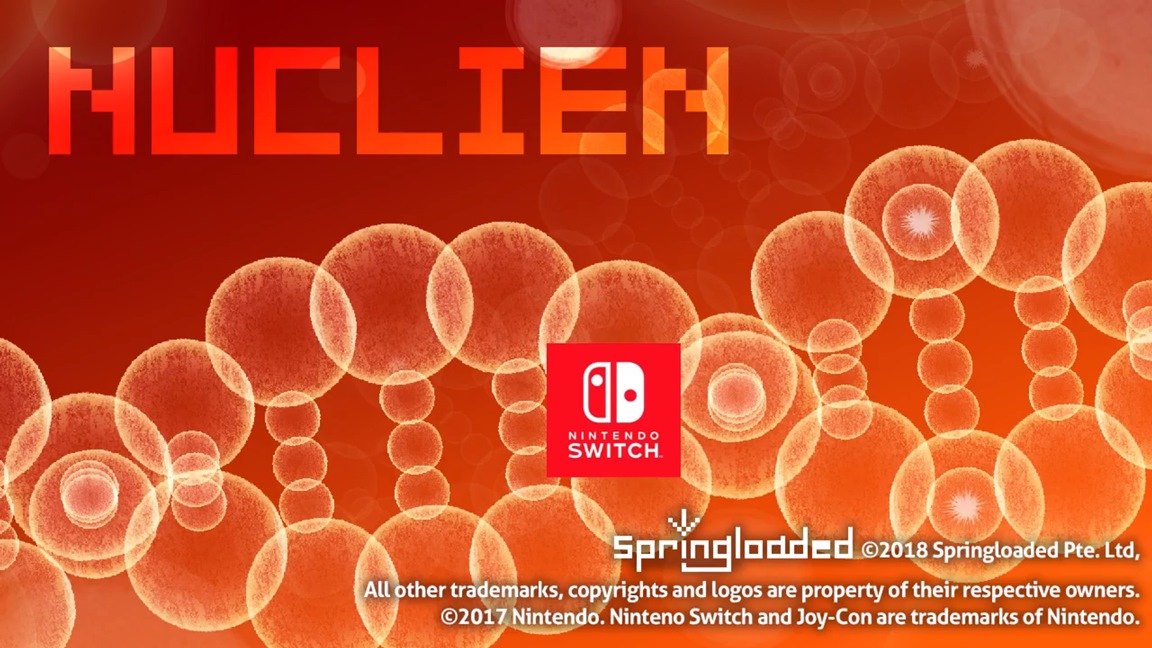 Update (1/8): The North American Switch eShop is listing Nuclien for January 19.
---
Original (1/7): Springloaded has announced Nuclien for Switch. This is a "mind splitting game" in which you need "to locate numbers as fast as possible, and flip your perspective backwards and forwards at an almost impossible rate".
We've yet to hear about an official release date for Nuclien, but Nintendo UK's website lists it for January 12. That should be a sign of an imminent release.
Below are some additional details and a trailer for Nuclien: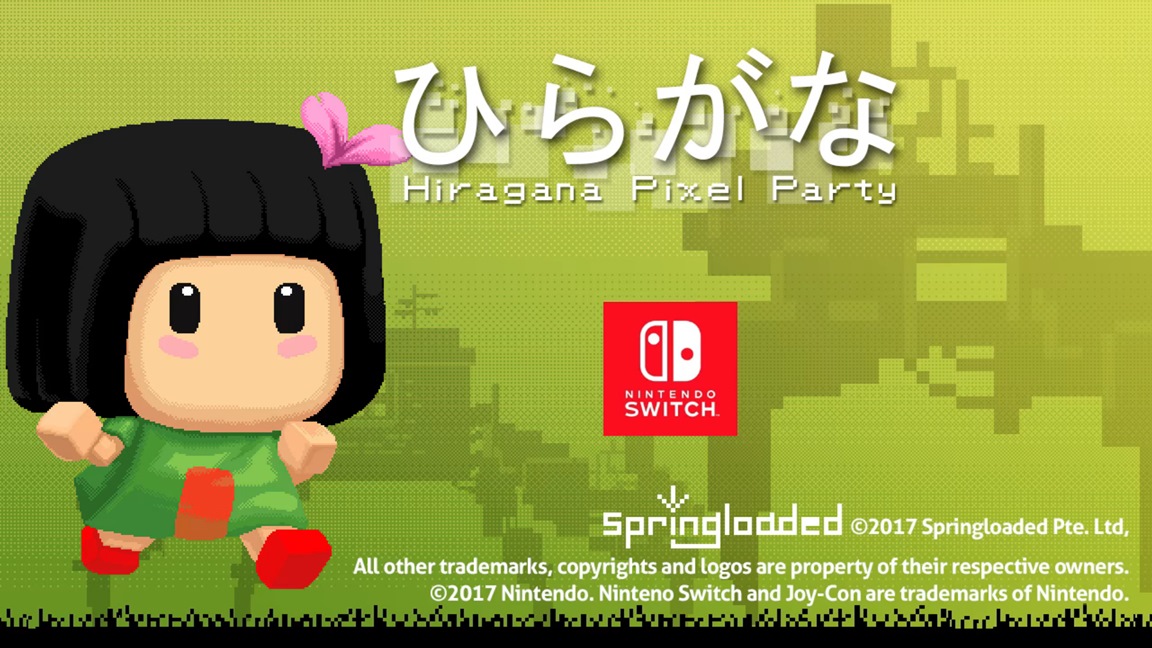 Springloaded's next Switch game is Hiragana Pixel Party, a chiptune-based game that teaches you to read hiragana and katakana from the Japanese writing system. Have a look at some footage below.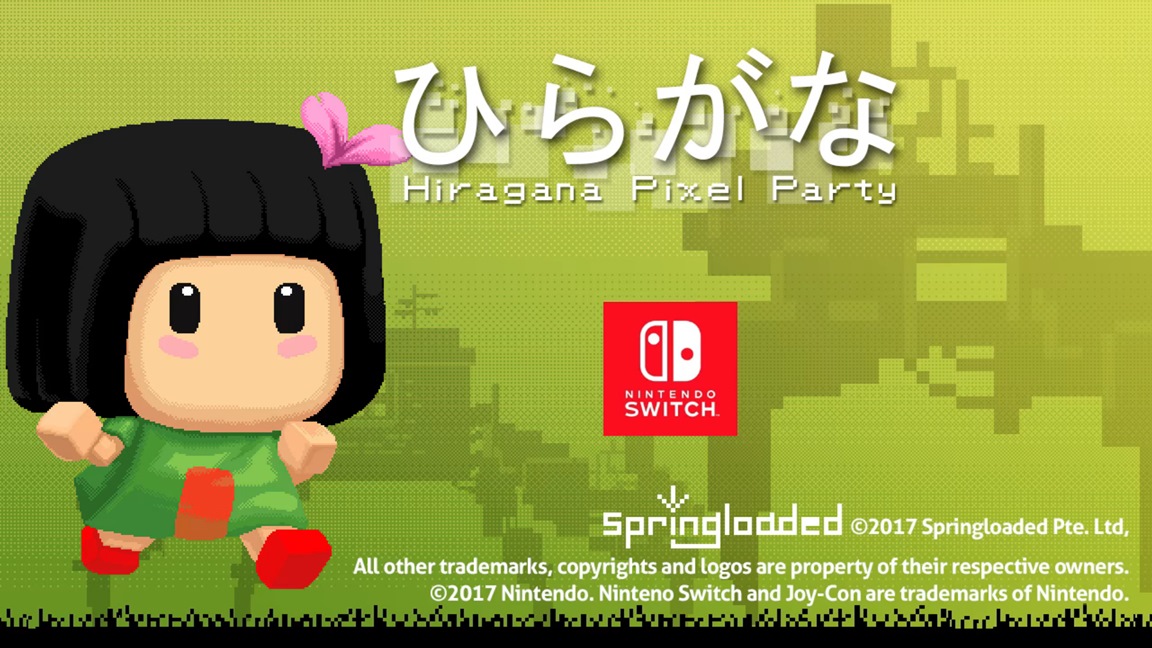 Have you ever wanted to learn how to read hiragana and katakana from the Japanese writing system? Springloaded's latest Switch game Hiragana Pixel Party will let you do just that. It's slated for December 16 in North America and Europe.
Hiragana Pixel Party is a chiptune-based game that teaches you to read hiragana and katakana. The title features new graphics, more levels, and more music on Switch.
For more information about Hiragana Pixel Party, continue on below. We have a trailer for you as well.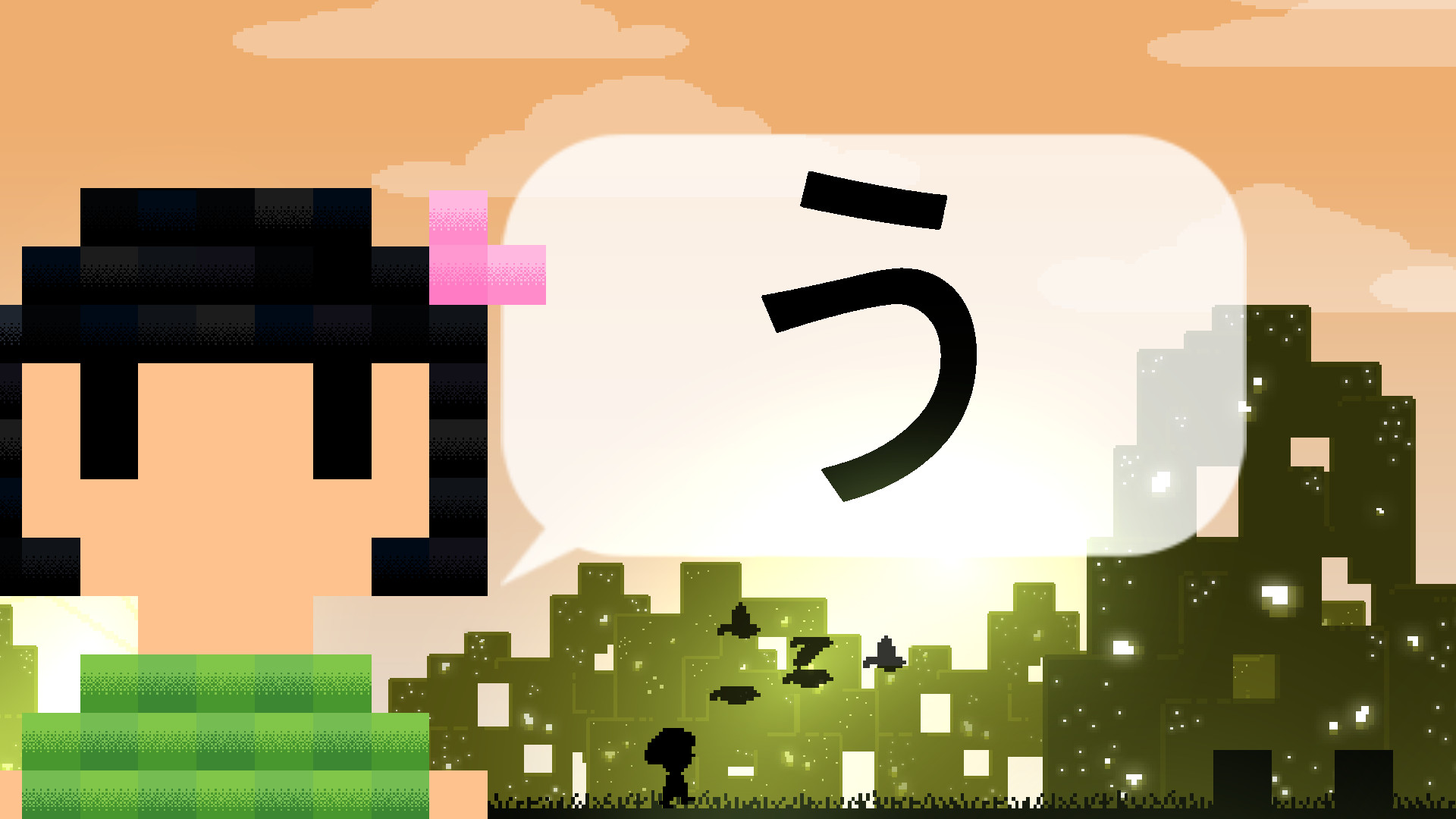 Springloaded has confirmed on Twitter that Hiragana Pixel Party will soon be launched on Switch. If all goes well, a release date could be shared by the end of 2017.
We just submitted Hiragana Pixel Party to Nintendo for release on the switch…we hope to have a release date before the end of the year! pic.twitter.com/Z9TNzgmnpP

— Springloaded (@SpringloadedDev) October 25, 2017
Hiragana Pixel Party is a rhythm-action platforming Japanese-learning chiptune adventure. The title will help you learn Japanese Hiragana and Katakana characters, though anyone can play it.
Here's some additional information and a trailer: