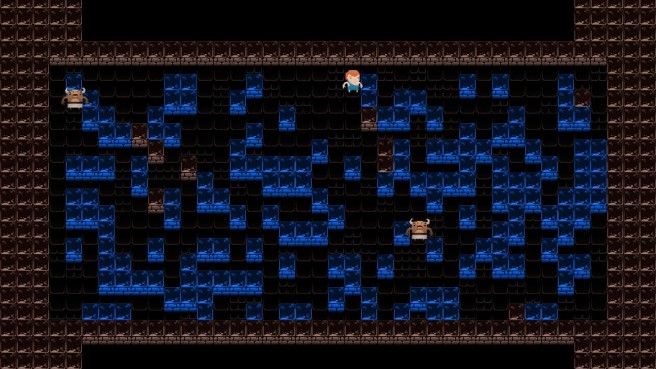 The Minotaur is in development for Wii U (and PC), Ratalaika Games has announced. This is an action-puzzle game in which players need to kill minotaurs by moving blocks or crushing/enclosing them.
The Minotaur will feature the following modes in addition to classic single-player:
– Challenge Mode: There will be maps in which the player will need to kill the minotaurs respecting some parameters, reduced number of blocks, or movements for example.
– Co-op mode (Local): This mode actually exists in the original game, but we have also taken our version. We could also play with a friend in local mode to kill the minotaurs.
– VS Mode (Local): A player will control the minotaur while another control the human, they have to kill each other.
Along with the modes above, an online mode is said to be in consideration.
Check out a trailer for The Minotaur below.