Takahashi on Xenoblade 2 – visual style, more exploration than X, no multiplayer, side quests, more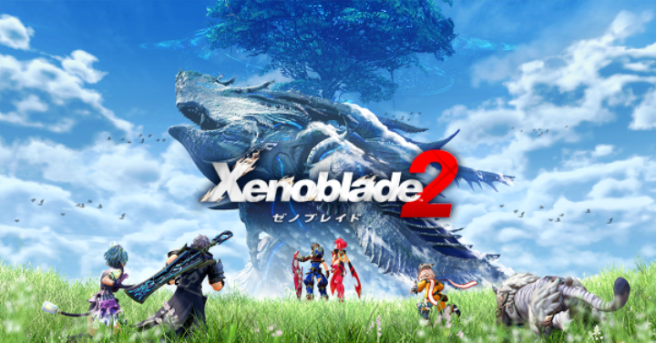 Does that mean the game will let you go anywhere you want to straightaway, or will the exploration be a bit more bounded, in the manner of the first game?
In the trailer, you may have noticed some gigantic lifeforms: the Titans. The player will be able to explore entire regions, cities and dungeons built on the back of these behemoths. Exploration on these creatures will be completely seamless. We could have made it so the travel from one Titan to another was also free from loading times, but crossing the cloud ocean would probably not have been as fun, so we decided to mark these transitions with cuts. In the game, as you could see in the Treehouse Live, you're able to join forces with Blades, beings that are also living weapons, and explore these vast landscapes on their backs – even if they can't be considered mounts.
Do you know how many players have finished Xenoblade Chronicles X? Aren't you afraid to create games that are too long for today's customs?
We have internal statistics but I'm not sure I can share them with you (laughs). Our goal is to create an immersive world where you could spend all your time, be it in battle or living your own life. I, for one, like games when they are long (laughs).
What can you tell us about the combat system?
This time, the appeal of battles relies on the association of Blades and Drivers, such as Rex, and the configurations created by the many possible combinations. As we said earlier, you can count on a large number of Blades, and each one has their own special skill tree, characteristics and personality that make them unique. Therefore, it's possible to modify your character to fit the various situations and different play styles, which should be motivating to players.
Are multiplayer interactions planned?
No, there are no plans on this aspect.
Will the relationship system between the characters, used to unlock skills and side quests, return?
There's obviously the relationship between Blades and Drivers, at the center of the gameplay; it's by nourishing them that you will become stronger, unlock new skills, improve stats and so on. Naturally, the game has many subquests, some of them developing the bonds between characters, some of them between characters and their Blades, and others that depend on the NPCs you can meet in town. Succeeding in these particular missions will allow you to develop the town, unlock new equipment to buy in shops; that kind of bonuses. Quest validation should be automatic in most cases, like in previous episodes in which you didn't have to talk to the NPC again in order to get the reward. It will all depend on the type of quest and the context in which it was assigned to you.
You seem to share a real artistic bond with Yasunori Mitsuda, who became your favorite composer…
First of all, I admire his compositions, which are always of high quality from the first draft. They also harmonize with the world we are trying to create. Over the years, we've established a real working relationship: Mr. Mitsuda now understands what I'm looking for intuitively, so I don't have to go into thorough explanations. Conversely, I immediately perceive what he's trying to create. It makes our interactions much easier and very efficient.
You're said to be a fan of sentai series. Is that a universe you'd like to experiment with?
The answer is no (laughs). You have to leave the tokusatsu genre (X-Or, etc.) to specialists. As a game creator, it's difficult for me to play new titles in a detached way, as a hobby. I always look at them from a creative point of view, even those I am not responsible for. So if I had to get professionally involved in another domain, I'm sure I would lose the aspect of entertainment, and I'm not certain I want to.
What game has affected you the most in your career?
That may not be the most pleasant moment, but I'm thinking about the creation of the first Xenosaga (Editor's note: published by Namco), which was particularly trying because it happened at the same time as the formation of Monolith Soft. We needed to both handle the development and make sure we set up the structure that would receive the recruits, a challenge on many aspects. Xenogears (Editor's note: made at Squaresoft) is another game that sticks in my mind, because the team was entirely inexperienced. We've grown and matured together. Today, I think I can say our team is made of veterans, and everything feels more simple.
Xenosaga was initially supposed to have six chapters. Would you like to come back to it one day if you had the opportunity?
If someone was willing to fund it, certainly (laughs).
Do you know what happened to the Baten Kaitos project on Nintendo DS, which appeared in Bandai Namco's plans at the announcement of the console?
A DS project? I'm not sure anymore… In any case, I'd also like to play Baten Kaitos again, but for that you should rather talk to Mr. Honne at Monolith (Editor's note: the director of Baten Kaitos) and ask him the question directly (laughs).
---
Massive thanks to Kyrio for helping with this translation!
---
Thanks for making it to the end of this post! If you use any of this translation, please be sure to properly source Nintendo Everything. Do not copy its full contents.
Leave a Reply