Takumi shares the keywords for The Great Ace Attorney, Sherlock Holmes was hidden in the game's announcement trailer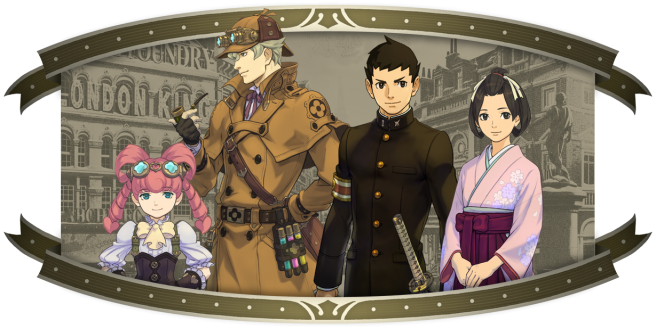 On his official Twitter account, Ace Attorney series creator Shu Takumi published a few tidbits about the 3DS game.
Takumi started out with a tiny bit regarding the project's origins:
"Actually, last year, when we began talks for a new Ace Attorney project within our company, the first thing that was brought up was having a 'famous detective,' which was how the plans began. However, to be honest, we were uncertain whether it would be possible to realize this at the time."
Takumi additionally said that The Great Ace Attorney came from something he and his team had brainstormed in the past as something they wanted to work on in the future, but felt wouldn't pan out. Some changes were made, and the keywords "ancestors," "famous detective" and "attorney" became the focus.
Lastly, it seems that the existence of Sherlock Holmes in the game was actually teased in the announcement trailer back in April. His silhouette can be seen at the 0:50 mark in the video here. Since he couldn't make it entirely obvious and simply show the character, the team decided to flip the silhouette upside down so that Sherlock couldn't be easily seen.
Leave a Reply