Tantalus talks Zelda: Skyward Sword HD development challenges and more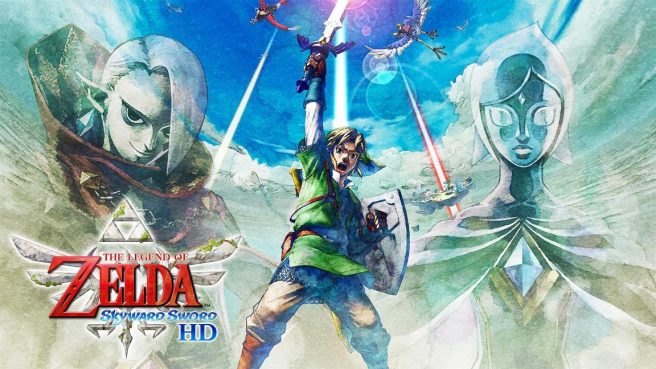 Tantalus has opened up about the development of The Legend of Zelda: Skyward Sword HD on Switch, including the challenges involved.
CEO Tom Crago discussed the game on a recent episode of the Fragments of Silicon podcast. To start out, he commented on the technical challenges. Tantalus ended up boosting the resolution and frame rate, as Skyward Sword HD runs at 60 FPS and a maximum resolution of 1080p.
Crago stated:
"It was difficult. Increasing the frame rate, boosting the resolution – these were significant technical challenges. In doing that, you've also got to upres the great majority of the textures in the game, so we spent a big chunk of time on art. That was a significant component. When you take a very old game and try to bring it to a new platform – even where a new platform is more powerful – it introduces almost line-by-line technical challenges that need to be resolved. It was a complex project."
Crago went on to talk about the challenges with carrying over the motion controls:
"It's the hardest thing because we're working away at this, and all we're imagining is Aonuma-san with the Joy-Con in his hands, assessing, critiquing whether it feels okay. It's hard to understate the significance of Skyward Sword from a gameplay standpoint. I mean, here's this controller that we've never seen on the Wii, and here's a game about a freaking sword where you're waving this controller around, and that kind of was the game. A great majority of people loved it, a few people didn't. What we're trying to do is replicate the joy, the freedom of that experience on a totally different piece of hardware. We felt that we had the potential to be criticized for it, but we also felt here is a huge opportunity – especially for people who maybe found it challenging or a little bit kind of exhausting waving the Wii Remote around, to give them a different opportunity."
Skyward Sword was originally made with Wii Motion+. On Switch, however, the new HD version includes optional button controls. This also brought its own set of challenges, as Crago explained:
"And of course, it had to work for those (Switch Lite) users. Having it work button-only, joystick only was probably the biggest challenge for us. And it's not that there's 50 engineers sitting in a room writing lines of code to figure it out. It's more just, 'Okay, let's take a step back. Let's really think about what we're trying to achieve here from a gameplay and feel standpoint.' Keep on making suggestions, working back and forth until we nail it."
When asked how long this took, Crago noted:
"It took a year and a half. So it was a long process making this game. I don't know on what day we were actually able to pronounce that we nailed the controls. It wasn't right at the last minute. We certainly sent lots of different options and suggestions to Kyoto for their review, but yes, it was a big part of the process. Also with games like this, if we hadn't figured that out, Nintendo just wouldn't have published it. They're not gonna put something out there that doesn't really resonate with The Legend of Zelda, with the fanbase, and with the legacy. We knew that we really needed to get that right."
Crago also said the team also learned a lot while making Twilight Princess HD on Wii U, which helped in creating Skyward Sword HD. Finally, he revealed that Tantalus essentially finished the game before it was announced. Keeping it a secret during development wasn't easy, and the staffers were hesitant to tell their children that they were working on it due to fear of leaks.
Leave a Reply