Team Ninja on possibility of new Ninja Gaiden game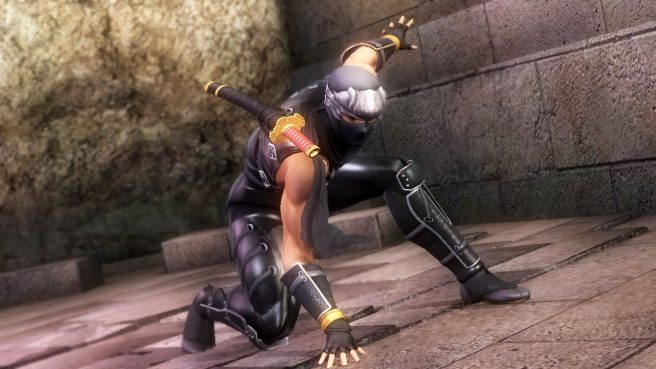 The Ninja Gaiden series has been relatively dormant for almost a decade. After Ninja Gaiden 3: Razor's Edge launched in 2012, Koei Tecmo and Team Ninja haven't done much with the franchise.
Fortunately for fans, the IP is now making a bit of a comeback. Ninja Gaiden: Master Collection is set to appear on new platforms, containing three main games: Ninja Gaiden Sigma, Ninja Gaiden Sigma 2, and Ninja Gaiden 3: Razor's Edge.
Could we eventually see Ninja Gaiden 4? Japanese magazine Famitsu posed that very question to Team Ninja's Fumihiko Yasuda in a recent issue. Fumihiko seems to think "there's a good chance" of a new game if fans respond strongly to The Master Collection.
Here's our full translation of Fumihiko's comments:
"We'll see how the reaction to the Master Collection is and judge from there. If it's a hit, there's a good chance there will be one. Honestly, we don't even have a plan yet, but often talk about it with the staff. After the development of Ninja Gaiden 3: Razor's Edge, we knew what the series needed, so we have a good idea of what 'Ninja Gaiden' is about. The nature of action games has changed over time, so we need to make sure that the game evolves with the times. Straight action games are also a big hit these days, and the number of people who enjoy those types of games are also increasing, so we'd love to do a 'Ninja Gaiden 4' someday. Ryu Hayabusa is also very important to Team Ninja and I think this game is an opportunity to show the world once again that Ryu Hayabusa is the best ninja in the world."
Ninja Gaiden: Master Collection launches for Switch on June 10.
Leave a Reply