The Caligula Effect 2 details and screenshots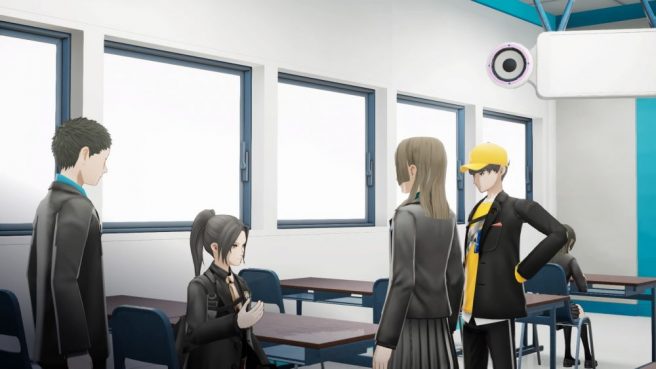 New details are in for the "next-generation juvenile RPG" The Caligula Effect 2. This comes after NIS America announced publishing plans for the west earlier today.
Here's the full roundup:
About

Witness the reality you've always wanted…

This "next-generation juvenile RPG" is the newest installment in the Caligula series, where people wishing to escape the pain of their pasts can experience an all-new reality.

The title comes from the "Caligula Effect", which makes you want to see and do things you shouldn't. It features a captivating scenario focusing on modern pathology and trauma, as well as a unique battle system set to music by Vocaloid P. This is a completely new title in the unique school juvenile RPG "Caligula" series.

Story

Now, make your choices wisely…

The world of Redo, where people with regrets can redo their lives in high school, is controlled by a virtual idol named Regret.

In this place, everyone's secret wish for a fresh start can come true.

In this world of no regrets, everyone can experience all the "what if's" of life.

It is an ideal world, free from the pain of past mistakes.

However, one day, the protagonist and several other students realize that this is not the real world and try to find a way home. They form the Return Home Club with the help of yet another virtual idol and round up allies in order to escape.

Against Redo's creator, the most difficult homecoming is only just beginning…

Key Features

• Exploring themes of modern pathology with friends
The reality each Return Home Club member faces is full of trauma and pain; however, it is up to the player to discover why these individuals still wish to go back to them.
Embark upon this journey at your own risk and make choices free from regret.

• Battle system predicts future events, connects combos
The basic in-game battle system is turn-based, but once the player selects an action, the outcome of that action is revealed.
Collaborate with your friends to strategize and overcome disadvantageous situations.

• Captivating soundtrack by Vocaloid P
The mesmerizing voice of Regret fills the dungeon where her composers, known as the Obbligato Musicians, await our heroes. Those who have fallen victim to the song's hypnotic melody see the Return Home Club as traitors and proceed to attack them. The Return Home Club also uses X's voice to fight back.
All music is the work of the one and only Vocaloid P.

Main Staff
Producer/Planner/Screenplay: Takuya Yamanaka Character Design: Oguchi
Character Composer: sasakure.UK and others Sound: Tsukasa Masuko
Development: historia Inc. Written by Tadashi Satomi
The Caligula Effect 2 launches for Switch on July 27 in Japan. For North America and Europe, it's slated for this fall.
Source: Clouded Entertainment PR
Leave a Reply