The Elder Scrolls V: Skyrim Anniversary Edition gets surprise release on the eShop
Posted on September 29, 2022 by Nicolas in News, Switch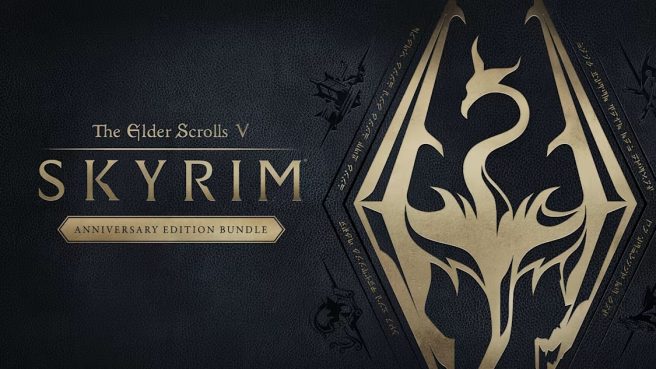 In an unexpected move, it seems like the Anniversary Edition of The Elder Scrolls V: Skyrim has just been made available to players via the Switch eShop.
While the game had previously been rumored to come to Switch, with a rating for it popping up recently in both Europe and Taiwan, this is still a bit of a sudden release. Regardless, The Elder Scrolls V: Skyrim Anniversary Edition seems to be currently available for purchase in all regions, with the option for players to either upgrade from an existing version of the game or purchase a bundle with the base game and Anniversary content both included.
Here is a very brief blurb from Bethesda's website regarding the content featured in The Elder Scrolls V: Skyrim Anniversary Edition:
The Anniversary Edition includes a decade worth of content: the critically acclaimed core game and add-ons of Skyrim Special Edition, plus pre-existing and new content from Creation Club including quests, dungeons, bosses, weapons, spells, and more.
The title is only available digitally as of right now, with no official announcement from Bethesda regarding the possibility of a physical release. The Anniversary Edition is available as either a $69.99 full package, or if you already own The Elder Scrolls V: Skyrim on Switch, as a $19.99 Anniversary Upgrade DLC.
Leave a Reply