The Great Ace Attorney – final DLC out now in Japan, message from Shu Takumi teases possible sequel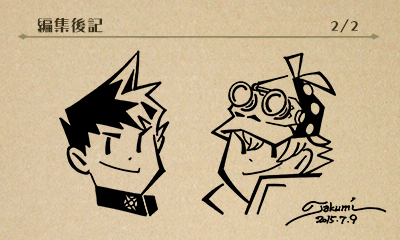 There's been lots of Ace Attorney-related news lately since the next mainline game was announced this week. However, the latest spin-off title, The Great Ace Attorney, is still trucking along in Japan. Today marks the release of its eighth and final round of DLC. The eighth issue of Randst Magazine contains the following:
– a short episode with Sherlock Holmes on trial
– Nintendo 3DS Theme featuring Kazuma Asougi
– concept-art for the characters Episode 3 and 5
– Behind the Scenes video for the game's sound effects
– beta music for Naruhodou Ryuunosuke
The most interesting thing about it, however, is that it also includes this message from Shu Takumi, basically the creator of the whole Ace Attorney franchise:
"London, at the turn of the 20th century…
I hope you enjoyed your great turnabout voyage.
The team is looking forward to the day we can meet you again in Ryuunosuke's next adventure."

(all credit to Court-Records for the translation)
Does this mean a sequel to The Great Ace Attorney is in the works? We don't know for sure, but it's definitely a possibility. Sadly, a Western release for a possible sequel seems pretty unlikely, given that Capcom seems to have no plans to localize the first one.
Leave a Reply