The Jackbox Party Pack 5 introduces new game "Patently Stupid"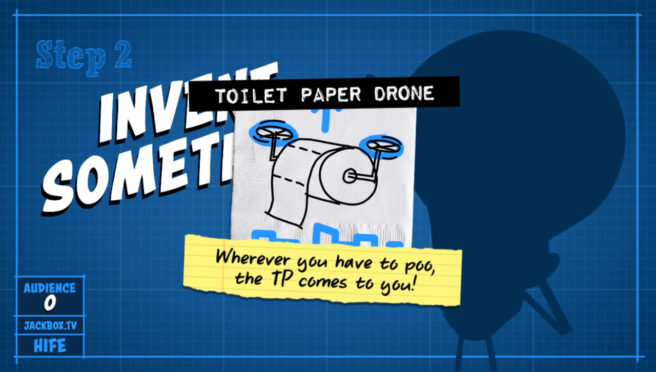 Jackbox Games has announced the 4th game for The Jackbox Party Pack 5, Patently Stupid. Here's how the team describes it:
Have you ever dreamed of being a millionaire? Well, maybe Patently Stupid can put you on the road to riches! (It can't.)

Join your seminar hosts Toby and Lena as they guide you through the world of invention and finance. Each seminar attendee creates a bizarre problem that another attendee is tasked with solving. Attendees must act fast to name and draw their innovative solution. And to top it off, each attendee presents their idea to the group to obtain the funding to make their dreams come true! Yay! Public speaking!

So, get your inventing caps out everybody and create some unique solutions to some truly bizarre problems!

View some footage of Patently Stupid in The Jackbox Party Pack 5 below.
Leave a Reply