The World Ends with You: The Animation launches worldwide in 2021, debut trailer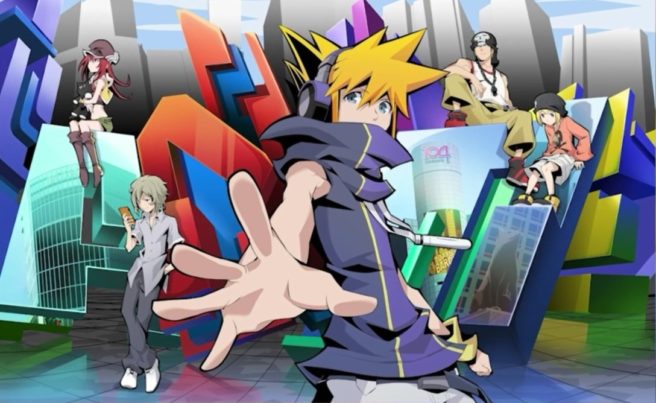 Last week, it was announced that Square Enix's Switch and DS RPG The World Ends with You will be getting an anime. Official details were revealed today during Anime Expo Lite.
Members of the game's development team are involved, including Tetsuya Nomura. The original Japanese voice actors have returned as well. Some parts will be 3D CG.
Below are the first official details:
Story

Make your way through "Shibuya" and survive the seven-day "Reaper's Game"!

The main character Neku wakes up in the middle of a busy Shibuya Crossing Intersection unaware of how he got there.
He's in an alternate plane of existence called the Underground (UG).

Unknowingly forced to participate in the "Reaper's Game", Neku must partner with Shiki, a teenage girl player whom he meets.

Neku must fight to survive by completing the missions thrown at him and defeating the creatures called "Noise." By doing so, he will confront the "Reaper's Game" along with the truth buried deep inside his memory.

"The only way to survive is to trust your partner"

Will they survive the "Reaper's Game"…?

Staff

Based on the original story "The World Ends with You" (Square Enix)
Director: Kazuya Ichikawa (Domerica)
Screenwriter: Midori Goto (Sanzigen)
Character Design: Tetsuya Nomura & Gen Kobayashi (Square Enix)
Music: Takeharu Ishimoto (Thrill)
Production: Domerica x Shin-Ei Animation
Other information from Anime Expo Lite include:
– Some parts were kept and some parts were changed purposely
– Team promises more depth to the characters
– Team says fans will have a deeper understanding of the story
– Fans will "explore new things as well"
– Based on today's version of Shibuya
– Because of this, the buildings have changed from the game in the anime
– A few key buildings remain the same from 2007
The World Ends with You: The Animation will debut worldwide in 2021. Watch the first trailer below.
Leave a Reply