Touken Ranbu Musou announced for Switch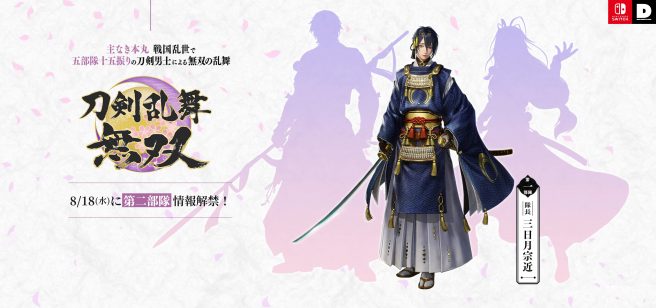 DMM Games today unveiled Touken Ranbu Musou, a new collaboration project with Koei Tecmo and developers Omega Force / Ruby Party. A release window has not yet been announced.
Touken Ranbu is DMM and Nitroplus' simulation browser game. It first debuted in 2015 as a Japanese title and was just localized for the first time this year.
Touken Ranbu Musou will feature 15 swordsmen from Touken Ranbu Online across five units. Mikazuki Munechika has been confirmed thus far.
You can access the official website Touken Ranbu Musou here. Additional information will follow on August 18.
Leave a Reply