Touken Ranbu Musou confirms Heshikiri Hasebe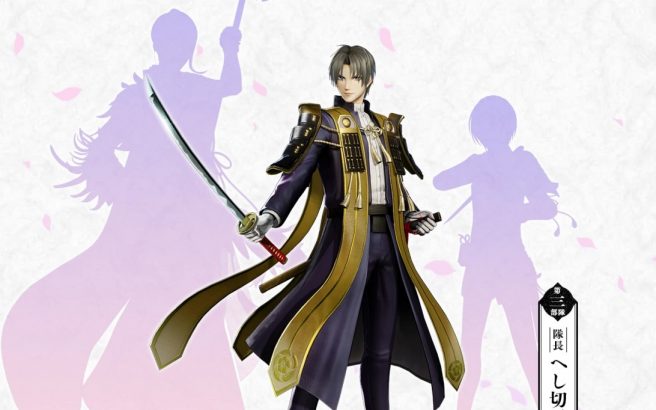 Heshikiri Hasebe will be featured in Touken Ranbu Musou, publishers DMM Games and Nitroplus as well as developers Omega Force and Ruby Party announced today. The playable character will act as the captain of the game's third unit. You can see silhouettes of two others that will be a part of Kasen Kanesada's unit above (who are presumably Tomoegata Naginata and Yagen Toushirou).
A couple of other characters have been announced for Touken Ranbu Musou outside of Heshikiri Hasebe. As part of the original announcement, we heard that Mikazuki Munechika will be leading the first unit, accompanied by Tonbokiri and Sengo Muramasa. Kasen Kanesada will be in charge of the second unit, who is joined by Hyuuga Masamune, Ichigo Hitofuri, and Namazuo Toushirou. There'll be a total of five units and fifteen characters.
There's still more news planned for Touken Ranbu Musou. On September 1, we'll be hearing about the next captain, and we should know who the characters that he'll be leading on that day as well. That news will be shared on the site as soon as we have it.
Touken Ranbu Musou has only been announced for Switch in Japan at present. Currently, there's no word on launch timing a western release.
Leave a Reply