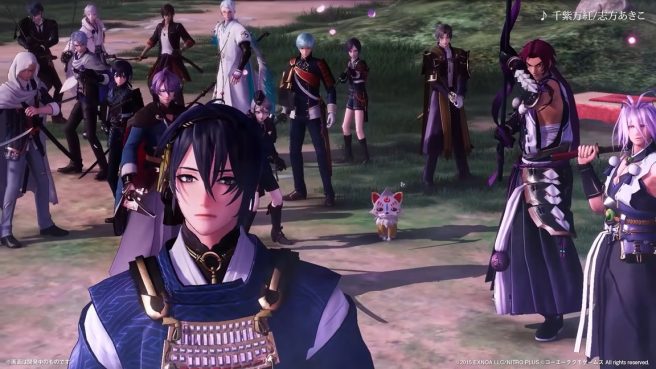 DMM Games, Nitroplus, Omega Force, and Ruby Party shared the third official trailer today for Touken Ranbu Warriors. Not only do we see some general gameplay, but a look at the title's systems as well.
Here's a bit of information about Touken Ranbu Warriors:
Touken Ranbu Warriors features 15 characters from Touken Ranbu Online, where famous swords take the form of warriors named Touken Danshi (swordsmen), and the elite fighters are sworn to protect history. In Touken Ranbu Warriors, members of Touken Danshi have been drifting through time without their master – the Saniwa – to lead them, when they are suddenly attacked by the fearsome History Retrograde Army (HRA). After the initial conflict, the Touken Danshi are approached by the Government of the Time, and sent on a mission into the war-torn Sengoku Era where the revision of Japanese history is already underway. Can the Touken Danshi heroes restore order while restoring the original timeline? The fierce but beautiful battles of the Touken Danshi are finally a reality!
Get a look at today's trailer for Touken Ranbu Warriors below.
Touken Ranbu Warriors is slated for February 17, 2022 in Japan. The game will arrive in both North America and Europe on May 24.
Leave a Reply