Touken Ranbu Warriors trailer introduces Sengo Muramasa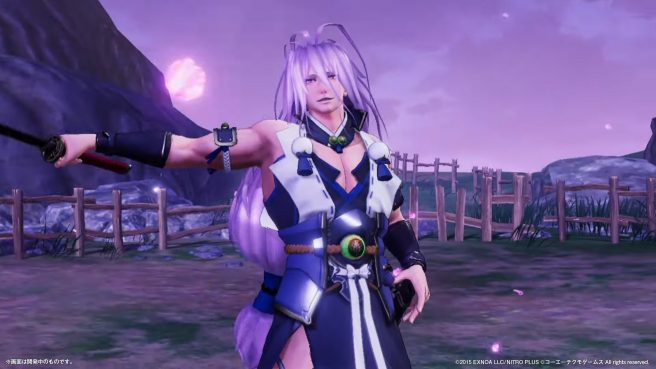 DMM Games, Nitroplus, Omega Force, and Ruby Party have gone live with the latest trailer for Touken Ranbu Warriors, which focuses on Sengo Muramasa. The playable character is voiced by Junichi Suwabe.
Thanks to Koei Tecmo, we have the following information about Sengo:
An uchigatana (Japanese sword) crafted by the first Muramasa (Sengo Muramasa) and highly effective in battle with its extreme sharpness. His mysterious demeanor may come from being long regarded by others as a demon sword.

In this game, he has a habit of wanting to remove his clothing, and is a source of worry to Tonbokiri, who is also of the Muramasa school and a member of the First Team.
Take a look at the new trailer for Sengo Muramasa in Touken Ranbu Warriors below. A little bit of gameplay is included in the minute-long video.
Touken Ranbu Warriors will be out for Switch on February 17, 2022 in Japan. It will follow on May 24, 2022 in both North America and Europe.
Touken Ranbu Warriors, a hack and slash game, was first announced for Switch back in August. Koei Tecmo then confirmed plans to localize the title for fans outside of Japan about a month later.
Leave a Reply