Triangle Strategy trailer introduces Frederica Aesfrost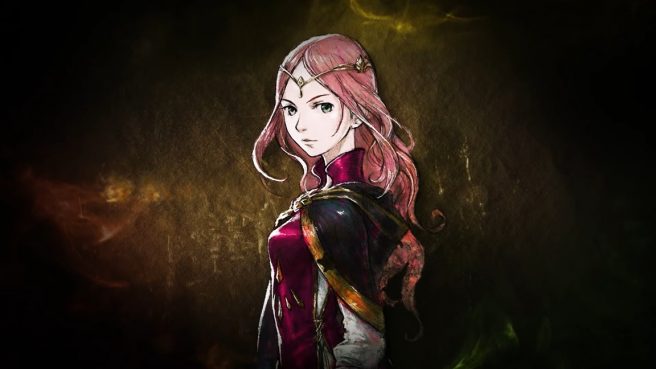 A new trailer has just come in for Triangle Strategy highlighting Frederica Aesfrost, a main playable character in the game and the daughter of King Gustadolph. This is the second video for Square Enix's new character and story video series.
Thanks to the Triangle Strategy Wiki, we have the following information about Frederica:
Frederica is the daughter of King Gustadolph of the Aesfrost kingdom. Despite her blood relation to Gustadolph, Frederica is much more loyal to the Glenbrook Kingdom, because of her bethrotal to Serenoa Wolffort. When Gustadolph mounts a coup on the crown city of Glenbrook and targets the adjacent lands, Frederica decides to fight with Seronoa and the rest of the party to defend her beloved.

Throughout the demo of Triangle Strategy, Frederica comes off as fiercely loyal towards her views and those she loves.
We've included today's new Triangle Strategy trailer for Frederica Aesfrost below.
Triangle Strategy will be available for Switch on March 4, 2022 worldwide. If you're interested in checking out the official Japanese website, head on over here.
Also remember that Square Enix previously came out with a trailer for Triangle Strategy that put the spotlight on Roland Glenbrook. You can get a look at that video here.
Leave a Reply