Trine 4 receives free Toby's Dream DLC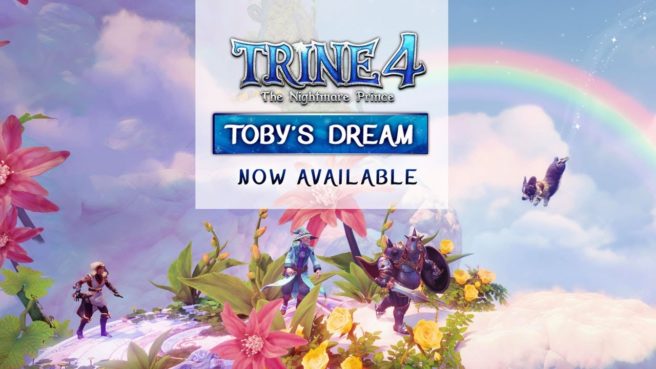 With the holiday season ramping up, Modus Games and Frozenbyte are getting into the spirit with free DLC. All players can access Toby's Dream.
Here's the full rundown of the DLC, along with a trailer:
Toby the dog, as previously seen in Trine series developer Frozenbyte's Nine Parchments, has his own adventure in Heatherwood Hall with the Three Heroes! Follow the pawsteps of Toby and help him find all the treats hidden in the castle and its gardens.

To access Toby's Dream, adventurers should download the DLC from the online store for your platform, then complete the Prince's Dream level of Trine 4: The Nightmare Prince and locate Toby's Dream in the level selection map.
Source: Modus Games PR
Leave a Reply