Twilight Princess HD soundtrack being released in Japan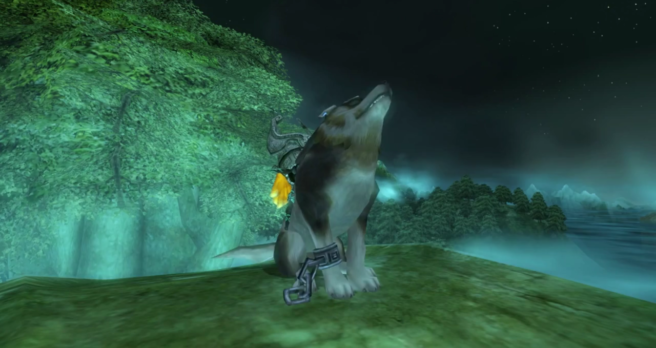 Update: Head past the break for the full lineup of songs.
---
Nintendo announced today that the full soundtrack of The Legend of Zelda: Twilight Princess HD will be available to purchase in Japan on July 27th for a price of 4611 yen. You may remember that a limited selection soundtrack was packaged with the game's limited edition, but this release will contain all of the game's 108 tracks. It will be released on three discs – disc 1 containing 40 tracks, disc 2 containing 37 tracks and disc 3 containing 31 tracks.
The soundtrack release will also contain a poster; first print copies will also contain a badge depicting Link.
Disc 1
Title
Teaser Music #1
Menu Select
Ordon Village
Ordon Ranch
Goats Herding
Inside a House
Shop
Tutorial
Faron Woods
Battle
Twilight
Midna's Theme
Hyrule Castle Falls
Meeting Princess Zelda
Light Spirit's Elegy
The Vessel of Light Has Been Filled
Forest Temple
Mini Boss Battle #1
Boss Battle #1 (First Half)
Boss Battle #1 (Second Half)
Boss Defeated
Hyrule Field (Main Theme)
Hyrule Field (Night)
Battle (Twilight)
Howling Stone Song #1 (Song of Healing)
Kakariko Village
Death Mountain
Sanctuary
Epona Rodeo
Sumo Start
Sumo
Emergency
King Bulblin
Saving Colin
Goron Mines
Boss Battle #2
Cargo Game (Twilight)
Howling Stone Song #2 (Requiem of Spirit)
Lake Hylia
Disc 2
Hyrule Castle Town
Agitha's Theme
Fortune Reading
Posh Shop
Malo Mart
Zora's Domain
Battle on Horse
Carriage Escort
Rutella's Theme
Lakebed Temple
Mini Boss Battle Theme #3
Boss Battle Theme #3 (First Half)
Boss Battle Theme #3 (Second Half)
Midna's Lament
Zelda's Sacrifice
Howling Stone Song #3 (Prelude of Light)
Sacred Grove
Getting the Master Sword #1
Getting the Master Sword #2
Howling Stone Song #4
Gerudo Desert
Arbiter's Ground
Mini Boss Battle Theme #4
Boss Battle Theme #4
Boss Defeated
Theme of the Sages
Snowpeak
Howling Stone Song #5
Snow Sliding
Snowpeak Ruins
Open Chest
Item Get Fanfare
Small Item Get Fanfare
Boss Battle Theme #5 (First Half)
Boss Battle Theme #5 (Second Half)
Game Over
Trailer Theme (Hyrule Field) -Alternate Take-
Disc 3
Hidden Village
Howling Stone Song #6
Learning a Hidden Skill
Learning a Hidden Skill – Success Fanfare
Temple of Time
Boss Battle Theme #6 (First Half)
Boss Battle Theme #6 (Second Half)
Piece of Heart Get Fanfare
Hena's Fishing Hole
Fishing Lure HIT!
Fishing Lure Get
Mini Game Success Fanfare
Plum's Game
Rapids Ride
Illia's Theme
City in the Sky
Oocoo
Mini Boss Battle Theme #2
Postman
Palace of Twilight
Zant
Hyrule Castle
The Final Battle #1
The Final Battle #2
Princess Zelda's Theme
The Final Battle #3
The Final Battle #4
Midna's True Form
Staff Roll #1
Parting with Midna
Staff Roll #2
Leave a Reply