Ultimate Chicken Horse coming to Switch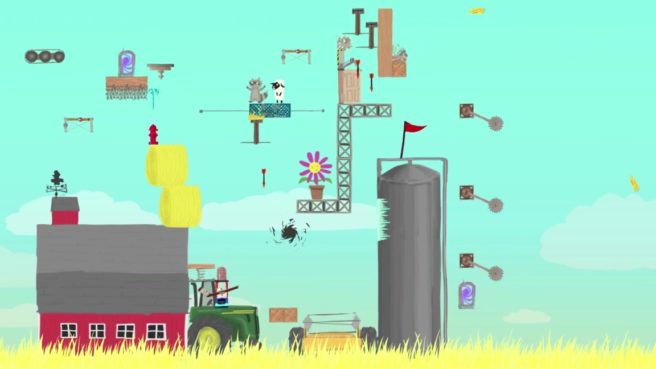 Ultimate Chicken Horse is coming to consoles, including Switch. Clever Endeavour Games shared the news with Eurogamer today.
Categorized as a party platformer, Ultimate Chicken Horse is a game "where you build the level as you play, taking turns placing traps and hazards and trying to screw your friends out of a win." There are a bunch of blocks to use, customizable game modes, and more.
Originally, Ultimate Chicken Horse debuted on PC last year. This new version of the game contains a Free Play mode in which players can make their own levels from scratch rather than simply place objects into existing terrain.
Ultimate Chicken Horse doesn't have a release date on Switch yet, but it's targeted for this summer. A trailer for the game is below.
Leave a Reply