Ultimate Chicken Horse reveals Transformidable Update, out next week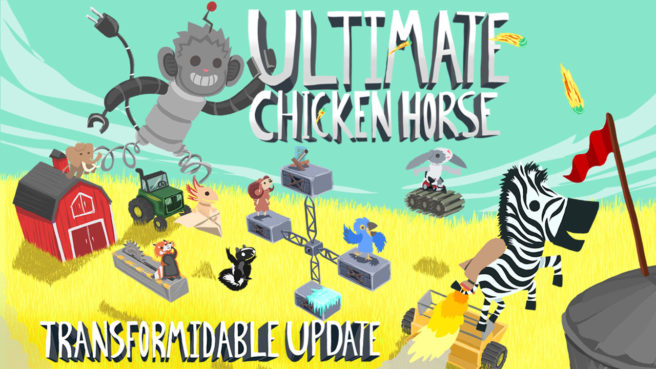 Next week, a major patch for Ultimate Chicken Horse will be introduced. Clever Endeavour Games is introducing the Transformidable Update, featuring modifiers, jetpacks, reskins, and more.
Here's a brief breakdown as to what's included:
MODIFIERS!
Adjust game physics, player characteristics, block and projectile behaviours, and level effects in 20 different ways.

JETPACKS!
You can now find jetpacks in your Party Box. Pick one up to go flying!

RESKINS!
Every character now has an alternate look. Play as Macaw, Red Panda, Axolotl, and more!
The Transformidable Update launches March 4 on Switch. For even more information, head on over to the official website here.
Leave a Reply