Vblank announces Retro City Rampage follow up "Shakedown Hawaii", coming to 3DS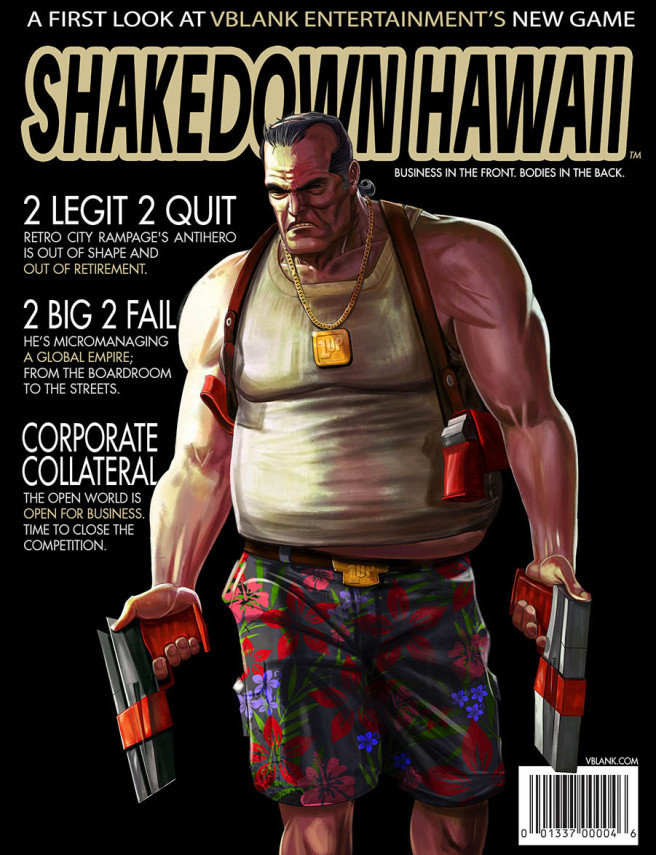 Update: Wii U should still be on the table, but 3DS is essentially confirmed. It's hidden in the copyright bits towards the end of the game's trailer.
---
Vblank Entertainment has finally announced its next game: "Shakedown Hawaii". The project is a follow up to Retro City Rampage, but now features 16-bit visuals.
Here's a brief overview:
"Shakedown Hawaii brings the Vblank open world universe into the 16-bit era, powered up with destructible environments and an arsenal of supercharged weapons. Taking place some thirty years after the events of Retro City Rampage, the game follows The Player as he comes out of early retirement to rebuild his neglected corporate empire."
Shakedown Hawaii is said to be heading to Nintendo platforms. Presumably, that should mean we'll be seeing it on either Wii U and/or 3DS.
A trailer for Shakedown Hawaii is posted below. More information will be shared at the PlayStation Experience next weekend.
Leave a Reply