Video: A look at the Ring Fit Adventure theme in Tetris 99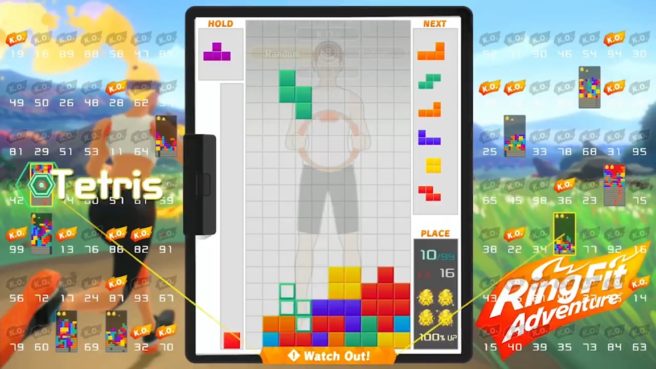 Earlier tonight, Nintendo announced a new Maximus Cup for Tetris 99. Players can earn a new Ring Fit Adventure theme by participating in the event and earning a certain amount of points.
Here's a look at the theme:
[トピックス]無料で遊んで特別コラボテーマをゲット! 「テト1カップ リングフィット アドベンチャー コラボ祭!」開催https://t.co/QftczNIJP1 pic.twitter.com/ueomnHLChO

— 任天堂株式会社 (@Nintendo) April 21, 2020
For more on the Maximus Cup event, read our original post here.
Leave a Reply