Video: Another Code: Recollection graphics comparison (Switch vs. DS)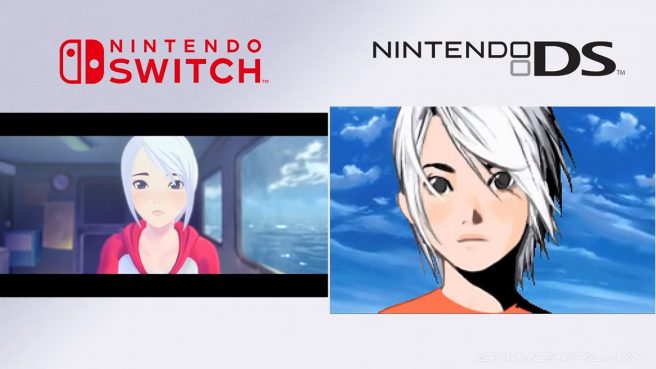 A new graphics comparison from GameXplain shows how the new Switch version of Another Code: Recollection stacks up to the DS original.
The comparison specifically focuses on the first entry in the series here. Everything is now fully 3D, and exploration segments are now fully third-person. Also, as we saw in the Nintendo Direct presentation, voice acting will be included. And while it's not covered in this specific comparison, the Wii sequel will also be a part of the package – the first time it's getting an official release in North America.
Here's some additional information:
Travel to the remote Blood Edward Island as Ashley, a 13 year old girl in search of her father in Another Code: Two Memories. Ashley receives a letter from her father who she believed to be dead, setting off a chain of mysteries and visions into the past. Investigate your surroundings and locales while solving puzzles to reveal the truth in this refreshed retelling of the original Trace Memory game for the Nintendo DS system.

Experience Ashley's full story, including the events of the first game's sequel – Another Code: R – Journey into Lost Memories. Previously unreleased in North America, this second installment completes Ashley's intriguing tale as she journeys to Lake Juliet two years after the events of the first game to uncover the hidden truth surrounding her mother.

This collection includes fully enhanced versions of both original games, featuring overhauled visuals, fully explorable environments, new voice acting, puzzles, music, and more. Optional hint and navigation systems have been added to help players new to adventure games.
Check out the Another Code: Recollection Switch vs. DS graphics comparison below.
Graphics Comparison
Another Code: Recollection is due out for Switch on January 19, 2023.
Leave a Reply