Video: First Switch OLED unboxing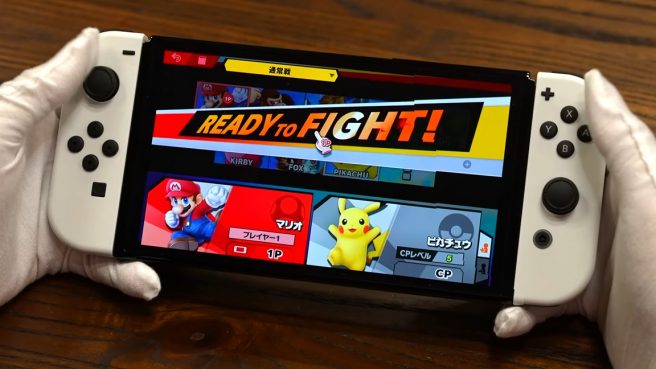 The first Switch OLED unboxing has emerged from popular Japanese YouTuber Hikaru Kaihatsu (HikakinTV). Even though the system is still a couple of weeks out, he managed to secure an early unit from Nintendo.
The video actually manages to go beyond a standard unboxing. While HikakinTV clearly shows all of the contents inside including the updated dock (which looks pretty snazzy), we're then able to see a little bit of gameplay with some titles shown on the new screen – namely Super Smash Bros. Ultimate, Minecraft, Mario Kart 8 Deluxe, and Splatoon 2.
Here's the full unboxing video for the Switch OLED as posted by HikakinTV today:
This is our first real look at the Switch OLED in video form. We shared a few in-person photos last week after the console was spotted at Nintendo Tokyo.
As a reminder, the main draw of the Switch OLED is its 7-inch OLED screen. Other features include a wide adjustable stand, a dock with a wired LAN port, 64 GB of internal storage, and enhanced audio. All of the other internals are the same, including the CPU and RAM.
The Switch OLED officially launches worldwide on October 8 for $350 with either white or neon Joy-Con options. Metroid Dread will be available on the same day.
Leave a Reply