Switch OLED photos provide first in-person look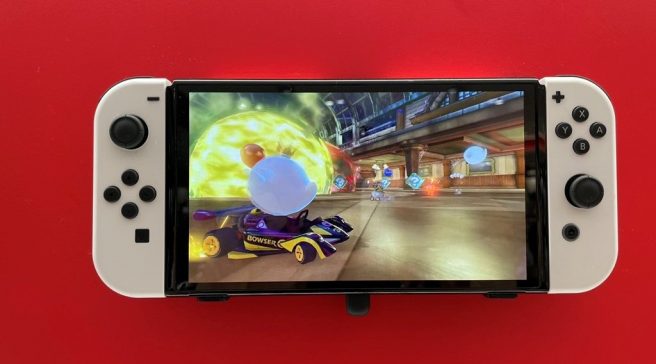 New photos of the Switch OLED have surfaced, providing us with a first in-person look at the device.
Nintendo previously shared its own official pictures. But now the system has started to appear at Nintendo Tokyo, and consumers have been snapping a number of shots. Twitter users cvxfreak, pati_pss, nattu_ninmosa59, and bunnagashi have all provided a few images.
The Switch OLED is highlighted by a 7-inch OLED screen, a wide adjustable stand, a dock with a wired LAN port, 64 GB of internal storage, and enhanced audio. You can find the lineup of specs here. Nintendo has also published an FAQ for the system, confirmed that the Joy-Con are the same as the current controllers, and commented on burn-in concerns with the screen.
Here's the full roundup of photos for the Switch OLED:
Consumers will be able to pick up the Switch OLED when it launches in various parts of the world on October 8. Metroid Dread will be arriving on the same day.
The Switch OLED will cost $350, higher than the base model's $300 price point and Switch Lite's $250 asking price. Over in Europe, a price cut – or price correction – is happening. However, Nintendo has indicated that it has no similar plans for the US.
Leave a Reply