Video: Ninjala anime – Episode 4: "The Shinobi Village"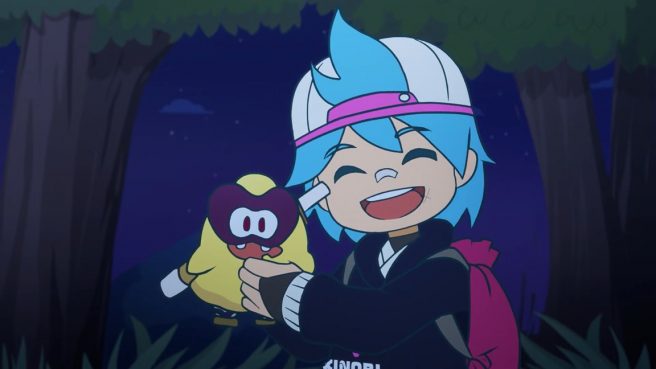 GungHo has put out the fourth anime episode for Ninjala. Today's video is centered around Kappei, "a young boy from Iga who practices swordsmanship under the watchful eye of his grandfather."
Here's a description of the episode, along with a rundown of the cast:
"I could be as strong as a hundred people!"

Kappei is a young boy from Iga who practices swordsmanship under the watchful eye of his grandfather. One day, during a training session, Kappei and his grandfather are confronted by a band of assassins who have come seeking the secrets of the shinobi!

As Kappei and his grandfather fight for their lives, they are aided by a mysterious creature, but can they survive this relentless assault?!

WHO sent the assassins to attack Kappei and his grandfather?

WHAT is the connection between the mysterious creature and the power of the ninja?

WHY is Genunsai so salty about the Requiem Festival?

Contemplate these questions and more here in Episode 4, "The Shinobi Village"!

Cast:
Kappei: Kath Soucie
Gumchi: Stephanie Southerland
Genunsai: Erik Braa
We have the new anime episode below.
For those that missed the previous Ninjala anime episodes, you can watch them here, here, and here.
Leave a Reply