Voez update out today (version 1.7.0), new songs added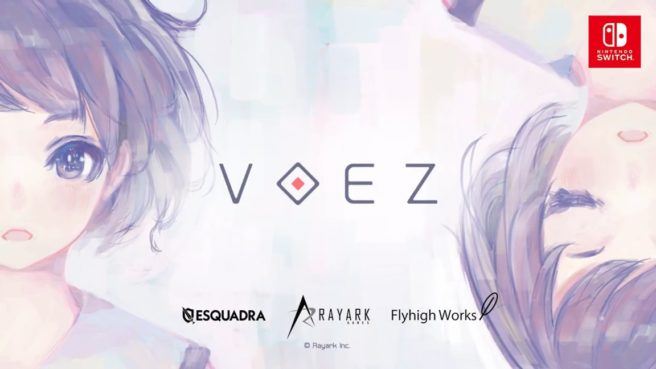 Voez is continuing to receive support. Version 1.7.0 is going live today, which will add in a new set of songs.
The lineup is as follows:
Hyperactive (Mr. Fantastic)
PrayStation (HiTECH NINJA Remix) (HiTECH Ninja)
Cross Revolition (HyuN feat. LyuU)
Usual Groove (Mr. Fantastic)
Gravity (M2U)
Alice Music (Alice Schach and the Magic Orchestra)
Seishun Nitro (freshtomato)
Pure Powerstomper (M-Project feat. Jonjo)
Chrome VOX (t+pazolite)
Fighting (Claymore)
Rebellium (Section9)
PUSH-START ADVENTURE (Ponkichi)
HEART SEEK YOU (KATSUKI UEMURA x ORIHIME)
Hello Days (Tomo & Ino (chrononoize)
View a trailer showing these new tracks in Voez below.
Leave a Reply