Voez version 1.10 out on Switch today, adds new tracks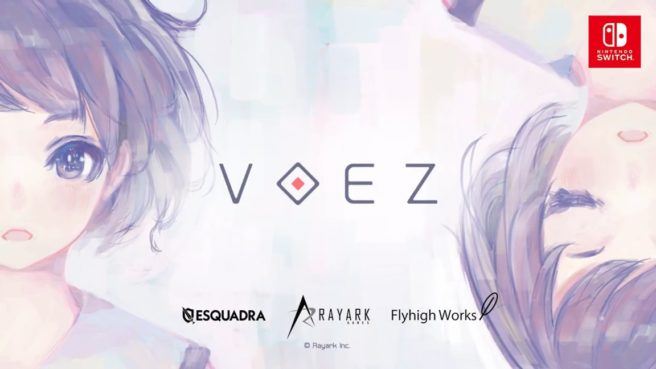 The rhythm game Voez is receiving yet another update on Switch. Flyhigh Works and Rayark have announced version 1.10, which is adding nine more songs to the game. That makes a total of 240 tracks to play through as of now.
Here's the full lineup of the new additions:
– KO3 & 02i3: Let Me Know
– Paul Bazooka: Hear No Evil
– KIVA: DASEIN
– Ice: DJ Mashiro is dead or alive
– Tatsh: Hydrangea
– Kurorak: Jakarta Progression
– Kat Penkin: Living for your (Andy Tuns tall remix)
– Kiva & Nikki Simmons: Perspectives
– Analog digital feat. Isao: Raise an army
And a trailer:
Voez version 1.10 is releasing on Switch today.
Leave a Reply