Kirby series, Isabelle amiibo pre-orders live on Amazon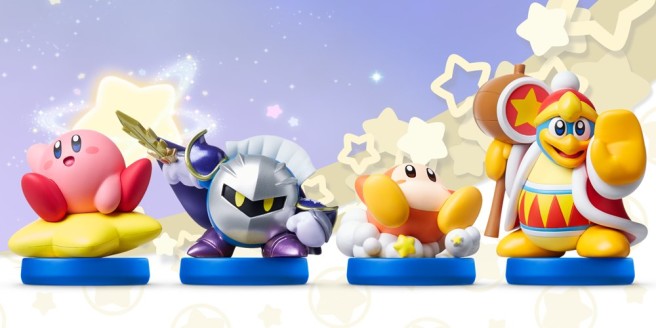 Update 2: Animal Crossing cards series 4 are up on Amazon.
---
Update: Bumped to the top. All of the Kirby amiibo are now live here.
Individual links:
Kirby
Meta Knight
King Dedede
Waddle Dee
Additionally, Isabelle pre-orders are open. Get the Summer Outfit version here and Winter Outfit version here.
---
Amazon has opened up pre-orders for one of the new Kirby series amiibo. You can now reserve Waddle Dee here (save 20% with Prime). The other Kirby figures aren't up yet strangely, but I imagine they'll be available soon! Keep an eye on this link for the Kirby, King Dedede, and Meta Knight amiibo.
Leave a Reply