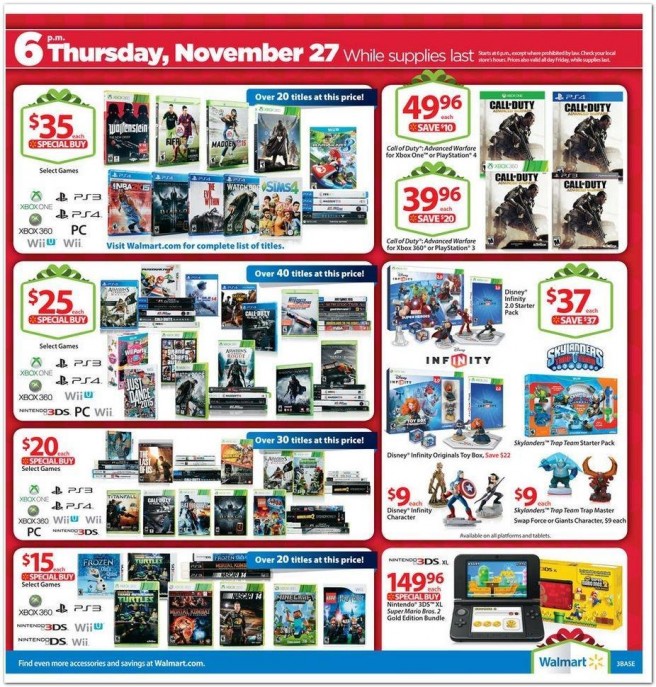 Walmart's Black Friday 2014 gaming deals are in.
Highlights include Mario Kart 8 for $35 and Wii Party U for $25. A New Super Mario Bros. 2 Gold Edition 3DS XL bundle will also be made available for $150.
You can find Walmart's entire lineup of Black Friday deals above.
Leave a Reply