Warframe dev "exploring all options" with cross-platform play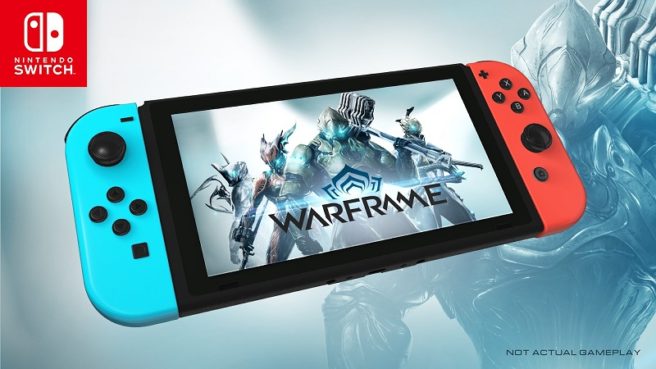 Digital Extremes surprised everyone last weekend by announcing Warframe for Switch. Panic Button, who has significant porting experience with the platform, is bringing this one over.
When Warframe does come to Switch, it won't support cross-platform play. This isn't just a Switch thing, as it's the case on other platforms as well. However, Digital Extremes isn't ruling out the feature entirely for the future.
Studio manager Sheldon Carter told TechRadar:
"Since announcing Warframe coming to the Switch, we've received an incredible amount of positive reception from both our community and Nintendo player. We're exploring all options for people to play on and with the Nintendo Switch."
Digital Extremes also says that the team is looking into cross-platform play, and it's something the company would like to do.
Something else Warframe doesn't have is cross-progression, which might be concerning to those playing on other platforms. Weapons and progress won't transfer between platforms. Currently, it sounds like the game will have a 1-time account migration which Carter says "would be our starting goals for Switch as well."
Leave a Reply