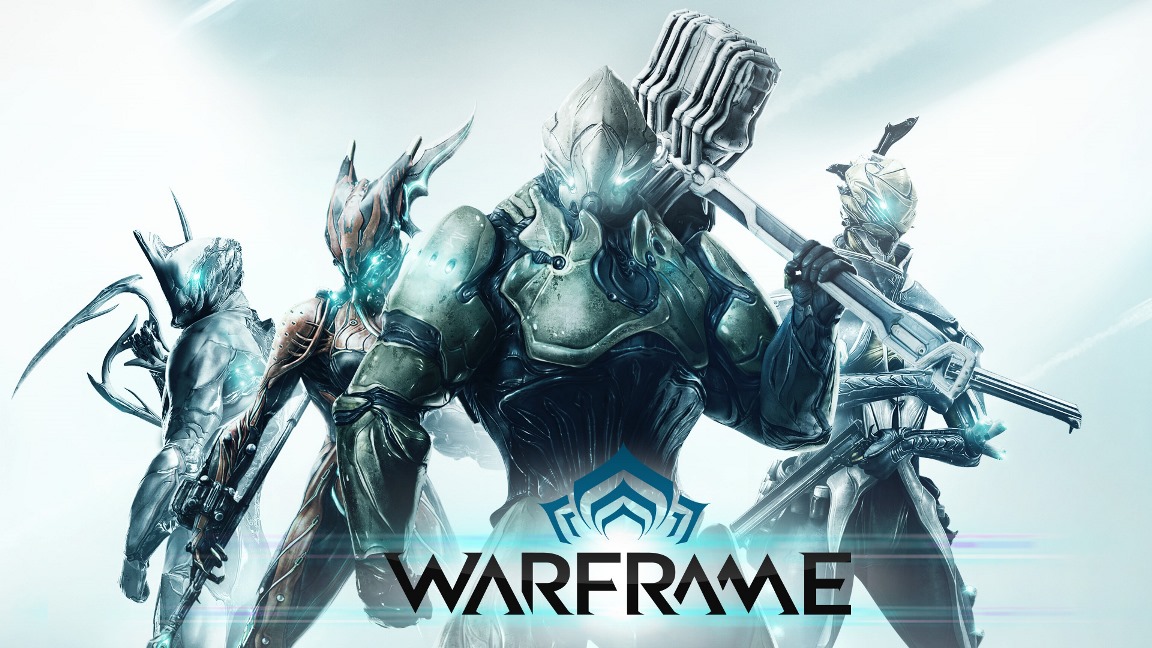 Digital Extremes has announced that Warframe's Saint of the Altra update is out on consoles today, including Switch. The patch features the new Warframe, Gauss, along with the Shawzin instrument, an expanded Disruption Mode, and more.
Here's a bunch of information about the Saint of the Altra update: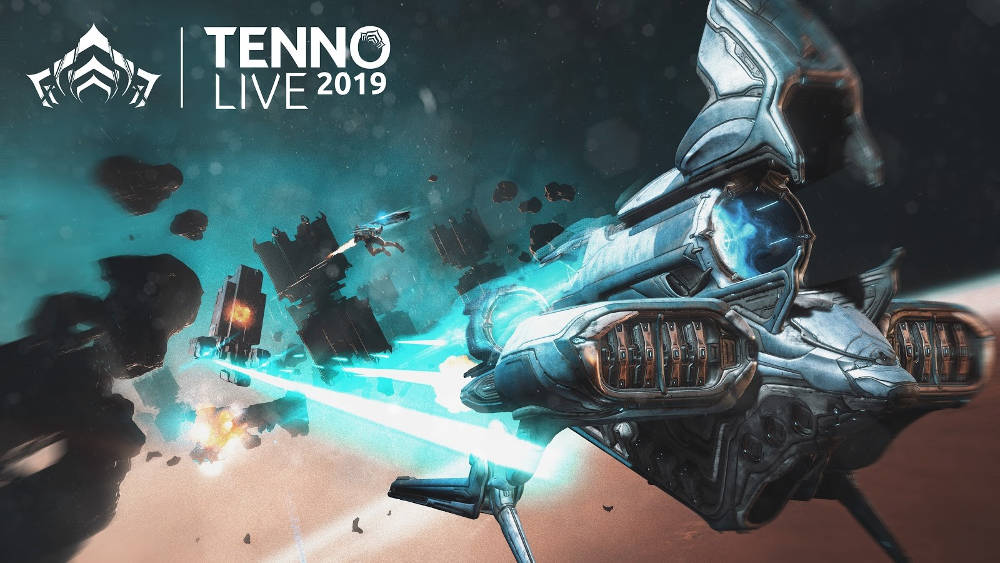 At TennoCon 2019 today, developer Digital Extremes unleashed a series of announcements for Warframe. This includes a new Empyrean expansion, opening cinematic, Nightwave Series 2 and Wukong Prime Access updates that are live today, and more.
Here's the full rundown: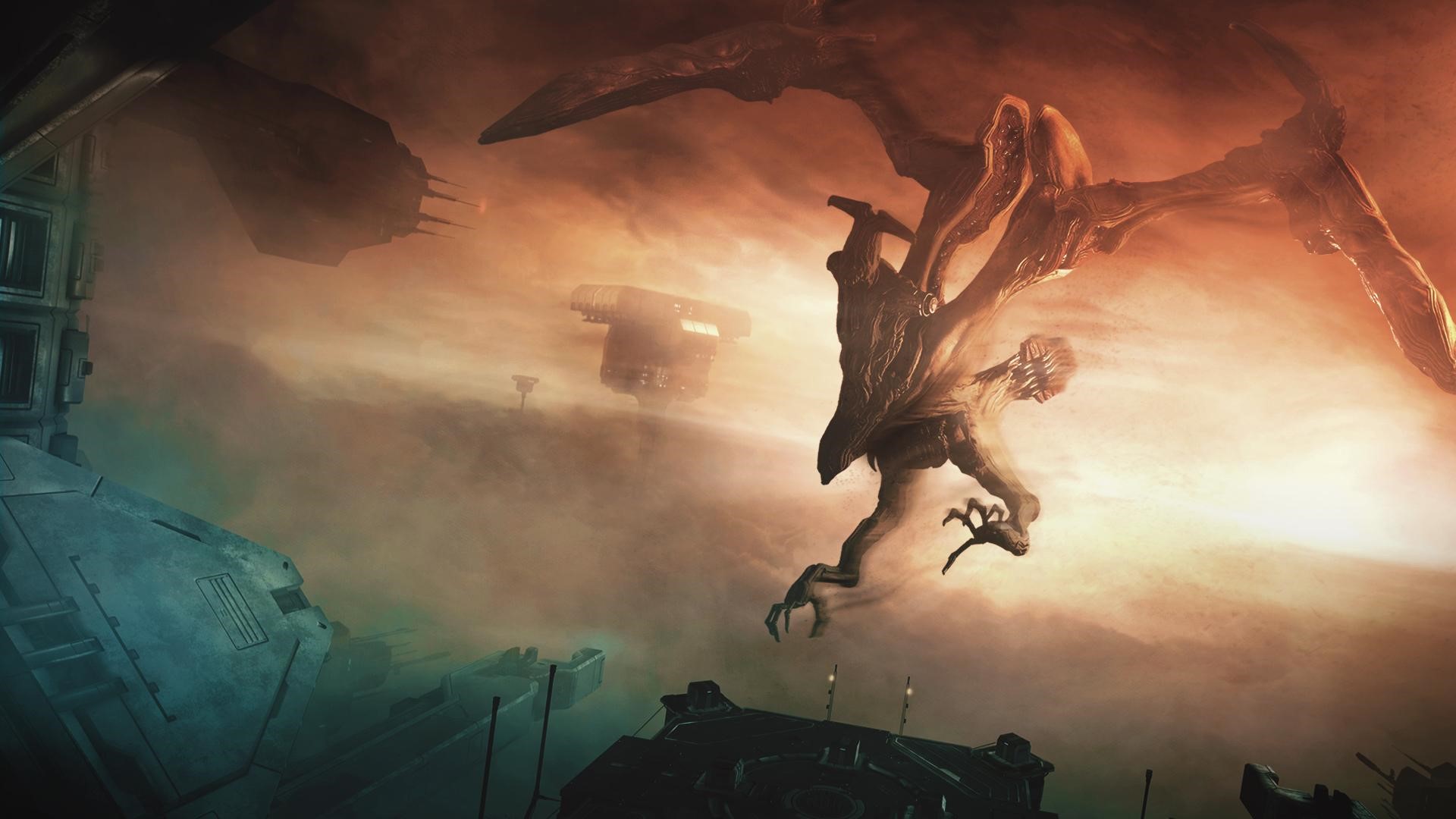 Digital Extremes has announced that The Jovian Concord update is live on Switch today. Find the full details and a trailer below.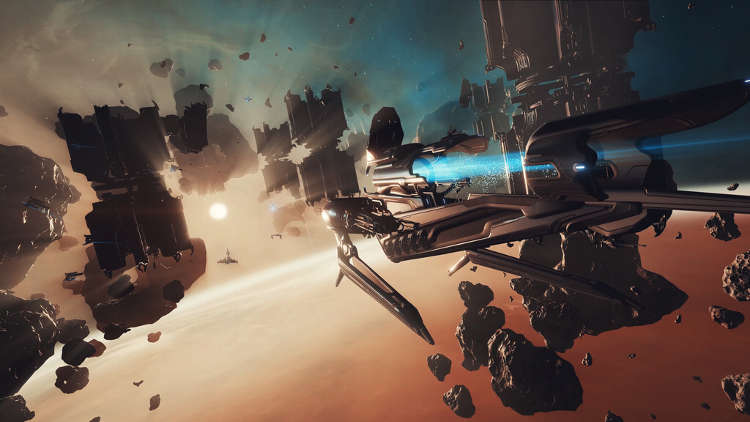 At E3 2019 today, the first new footage since TennoCon 2018 from Warframe's Empyrean expansion was shown, which was previously called Codename: Railjack. According to the studio, "Empyrean is Digital Extremes' ambitious cooperative space combat expansion, launching 1-4 players seamlessly from land into space into cooperative, tactical, ship-to-ship combat."
Here's the video:
More news about Warframe will be shared at this year's TennoCon event on July 6.
Source: Digital Extremes PR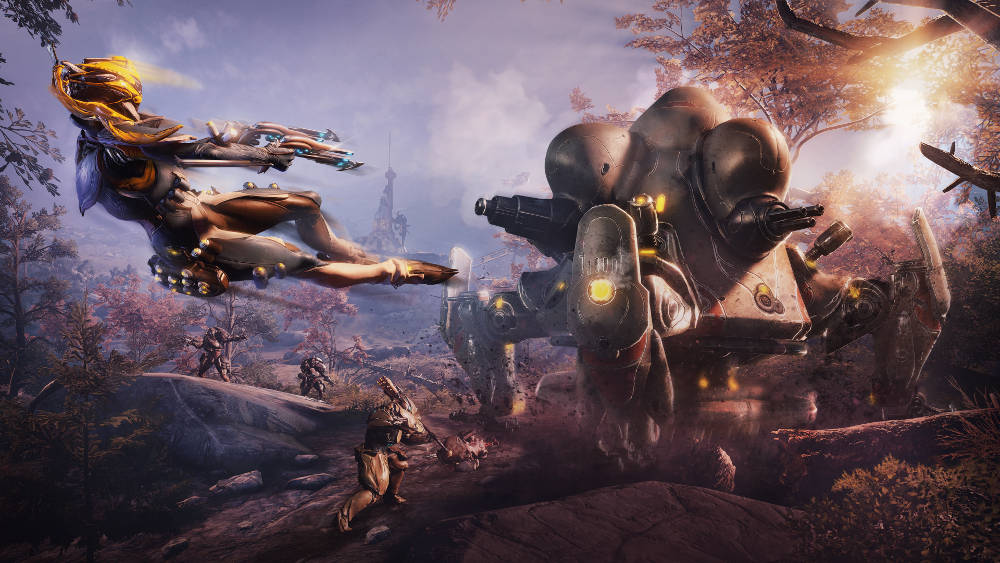 Digital Extremes has announced that Warscape has added "Plains of Eidolon Remaster" on Switch today. It promises revamped graphics using the graphics technology created for Fortuna, featuring "dynamic lighting, textures and atmosphere, resurfaced terrain for better K-Drive Hoverboard action, and introduces conservation and a new Grineer menace, the wily Tusk Thumpers."
Here's a bit of additional information: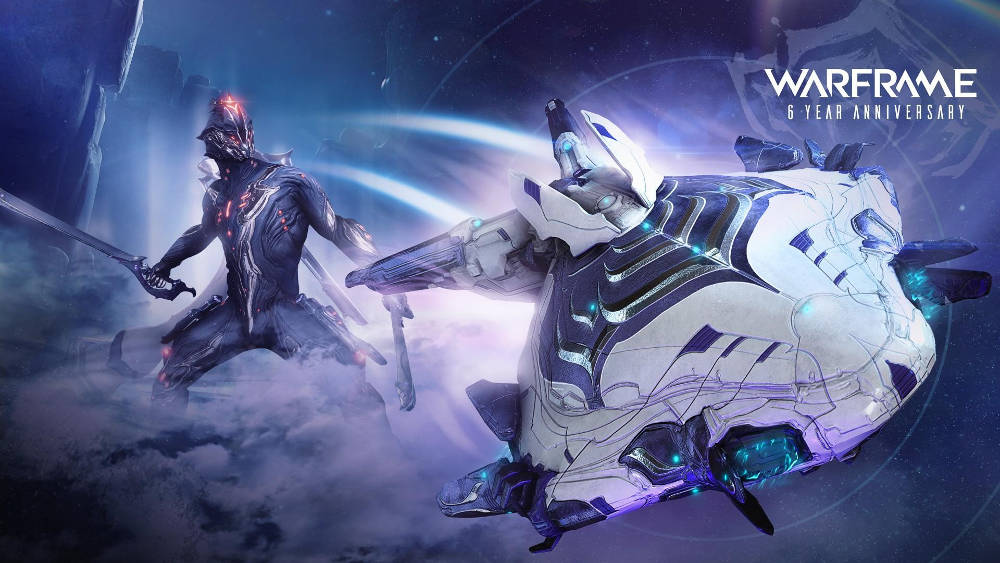 Warframe only just released on Switch a few months ago, but the game itself is now celebrating its sixth anniversary. The game had "its biggest year of growth to date" in 2018 – partially thanks to the Switch launch.
In honor of the occasion, Digital Extremes is giving birthday gifts to all players for free this Wednesday. This includes a brand new exclusive Liset (landing craft) Skin, last year's Dex Excalibur skin, and all its previous anniversary gifts.
Source: Digital Extremes PR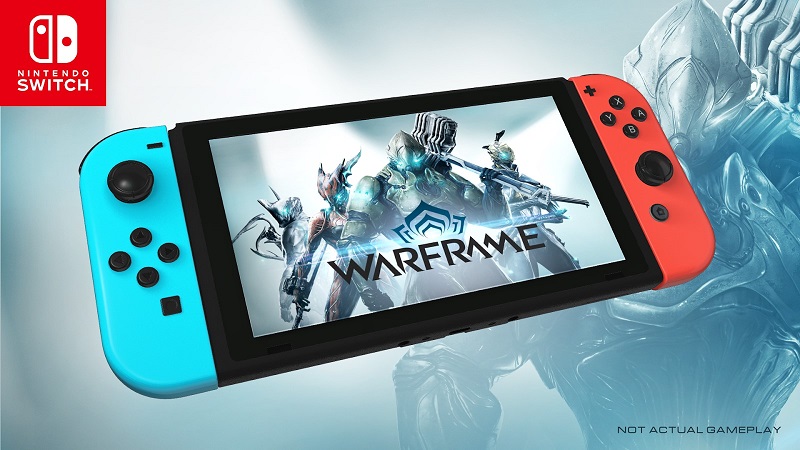 A few days ago, Warframe's Fortuna: The Profit Taker was submitted for certification. It has passed that step, and is now ready to launch. It should be live at 11 AM PT / 2 PM ET.
Below are the full details: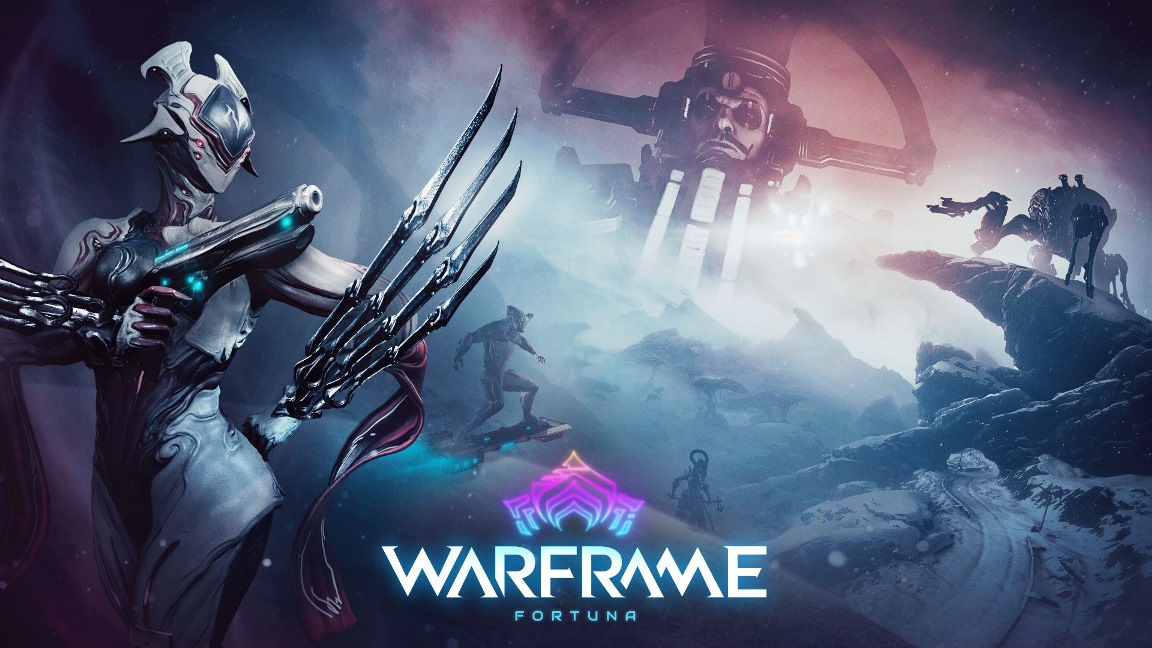 Digital Extremes announced today that the next big open-world Warframe expansion, Fortuna, is launching on Switch tomorrow.
Here's everything you need to know, straight from the developer: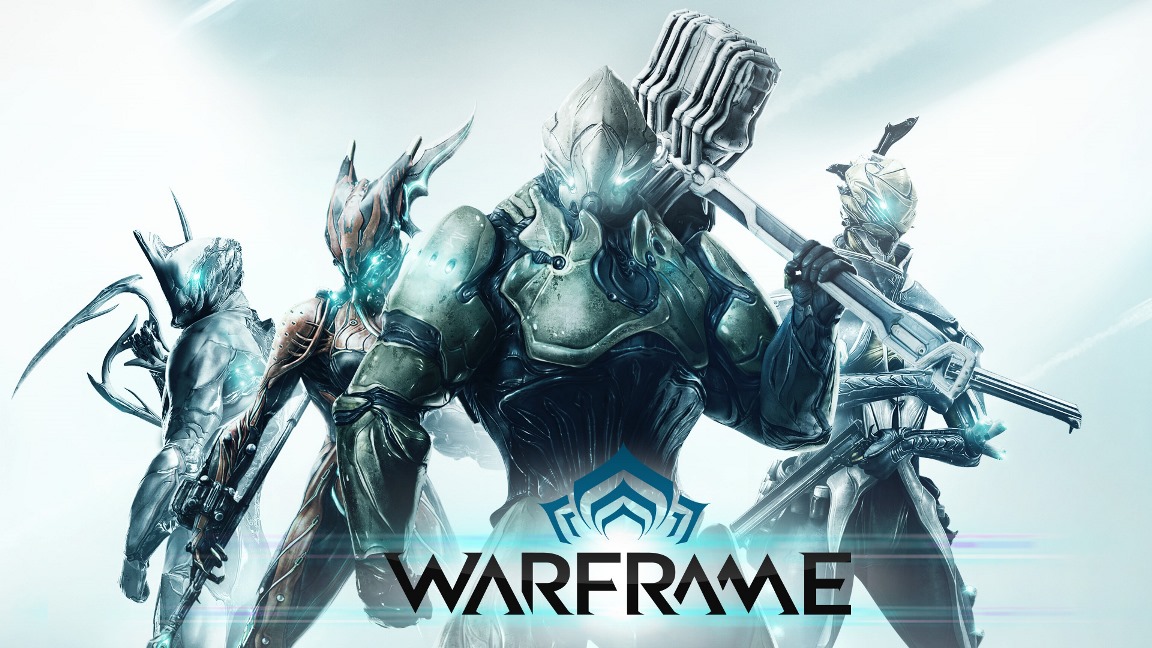 Nintendo published a new trailer today to highlight the new Fortuna update for Warframe. You can watch it below.
Note that despite what the video says, Fortuna apparently isn't live on Switch just yet. We'll let you know when that changes.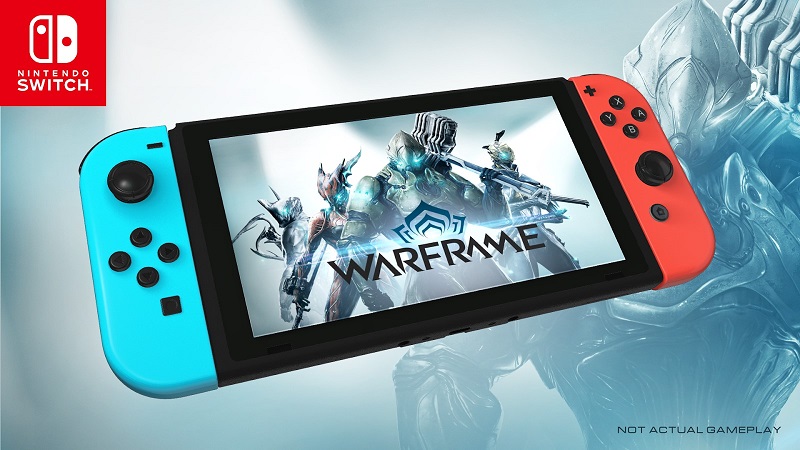 Digital Extremes and Panic Button have readied a new update for the Switch version of Warframe. It includes motion control features and enhancements, stabilization and performance improvements, better load times for Cetus, and more.
The full patch notes are as follows: