Warframe Switch technical analysis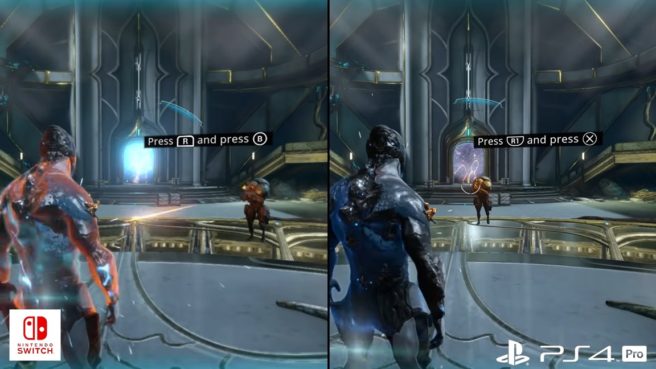 Last week, Panic Button completed its latest Switch port: Warframe. Since the game is officially out, Digital Foundry is taking a closer look to see how the game stacks up on Nintendo's console – which overall seems impressive.
The first topic addressed is resolution. Warframe uses a dynamic resolution, with varying numbers depending on how you play. When docked, Warframe may go as low as 540p and up to 720p. 540p is mainly limited to hub areas. Portable mode can dip to as low as 432p.
Warframe has various graphical effects that can be enabled and disabled. Disabling them can enhance the resolution, but doesn't really impact frame rate.
On the topic of frame rate, Warframe tends to hit its 30 FPS mark in the actual missions. Visiting hub areas can cause dips to around 25 FPS, however.
Interestingly, Warframe tends to run a bit better in portable mode. But there are sacrifices, such as the removal of screen space reflections.
We've included Digital Foundry's full technical analysis below.
Leave a Reply