Warriors Orochi 4 Ultimate details Infinity mode, Yang Jian's deify special ability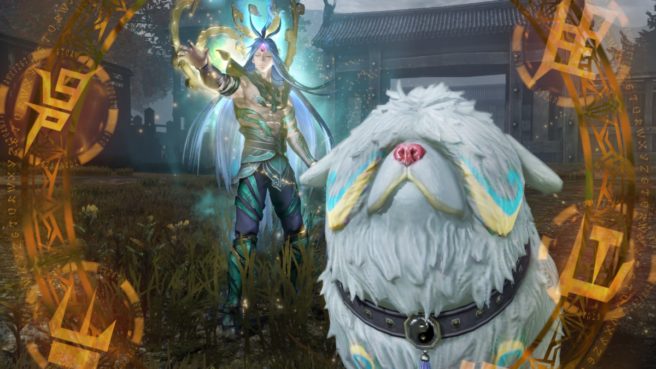 Koei Tecmo and Omega Force have shared the latest details on Warriors Orochi 4. As part of the new update, we have information regarding the game's Infinity mode as well as Yang Jian's special ability to deify.
Here's the full rundown:
Warriors Orochi 4 Ultimate enlists gamers to take on the Trial of Zeus in the all-new Infinity mode. Warriors will take a three-player party on this harrowing adventure as they attempt to clear the trials of the 12 towers, with dungeons representing each sign of the zodiac. As they clear each trial, gamers will earn experience points, unlock characters, and strengthen weapons through battle — combating tougher and tougher enemies with each advancement up the tower.
The more you play as certain characters, either through Infinity mode or through the game's main story, the more you'll be able to rank up certain abilities. In Warriors Orochi 4 Ultimate, a character who has been raised to level 100 will return to a rank of 1, enabling you to further strengthen them and expand their skill tree. Promotion can be performed a total of 10 times, empowering you to boost favorite characters to the limit, creating the ultimate warriors to take on Odin's mysterious army. In addition, the powerful Sacred Treasures can now be interchanged among characters. In the past, this was fixed for each individual, but in Warriors Orochi 4 Ultimate, you can now play with your favorite combination of magic, unleashing fierce combinations like never before.
Also new in Warriors Orochi 4 Ultimate is Yang Jian's special ability to deify in battle. Until now, deification could only be used by characters who are selected for eight special bracelets. In Warriors Orochi 4 Ultimate, Yang Jian can deify without using a bracelet, opening the eye on his forehead and unleashing a unique magical spell. While spinning his weapon, his divine canine, Xiaotian, becomes enveloped in water, running in circles to generate a whirlpool to take out any enemy who steps in its way.
Warriors Orochi 4 Ultimate launches for Switch on February 14. By pre-ordering, players can access the "Dark Horse from the Underworld" special mount. Additionally, those who purchase the game within the first three weeks of launch will be able to download the additional "Gaia" bonus costume for free.
Source: Koei Tecmo PR
Leave a Reply