Watch Dogs Dedsec and Vigilante Editions not planned for Wii U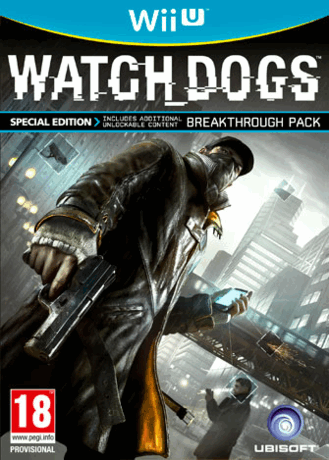 Ubisoft prepared a few special releases for Watch Dogs in Europe, including the Dedsec and Vigilante Editions. These were originally thought to be coming to Wii U, but UK retailer GAME has now indicated otherwise.
"It is with great disappointment that we can confirm that unfortunately on this occasion Ubisoft will not be producing either the Dedsec or Vigilante editions on Wii U," GAME said in a recent email sent out to consumers. Those who pre-ordered either of the two versions are now being switched to the GAME-exclusive Special Edition.
For those wondering, the Special Edition seems to feature a bit of exclusive digital content. It includes the "Breakthrough" mission pack as well as the "Vehicle Expert" pack. These sound like DLC items to me (unless I'm missing/misunderstanding something), which makes things a bit confusing given how, just yesterday, Ubisoft confirmed that there are no plans to bring Watch Dogs' downloadable content to Wii U.
Thanks to Derek for the tip.
Leave a Reply