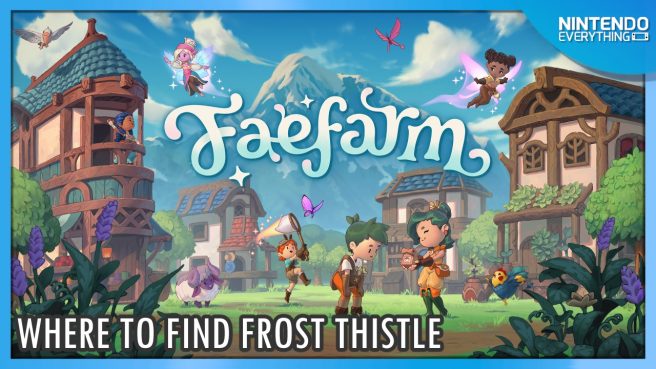 In this guide for Fae Farm we'll tell you where to find Frost Thistle. You'll need this material to craft many different items later during your adventure.
Once you've completed "A Way to Clear the Air" and restored life to the Elven Village, it will be time to move on from the Fae Realm to new areas you haven't been able to explore yet. Back in town, Frida will give you the quest "A Refreshing Favor" after you've spoken with her, and will ask you for a Frost Thistle. As you might have guessed, you'll find this item at the Frozen Plateau, an area you won't have been able to access before now due to the blizzard freezing your character after a few seconds.
How to get to Frozen Plateau
To get into Frozen Plateau, you'll need to craft a Small Warmth Potion, a recipe you don't have yet. Follow the series of quests by speaking to Zido, and then to Oorlich, who will ask you for a Milk Tea, which requires 1 Milk and 1 Tea Leaves to craft at a Beverage Station. He will then give you the recipe.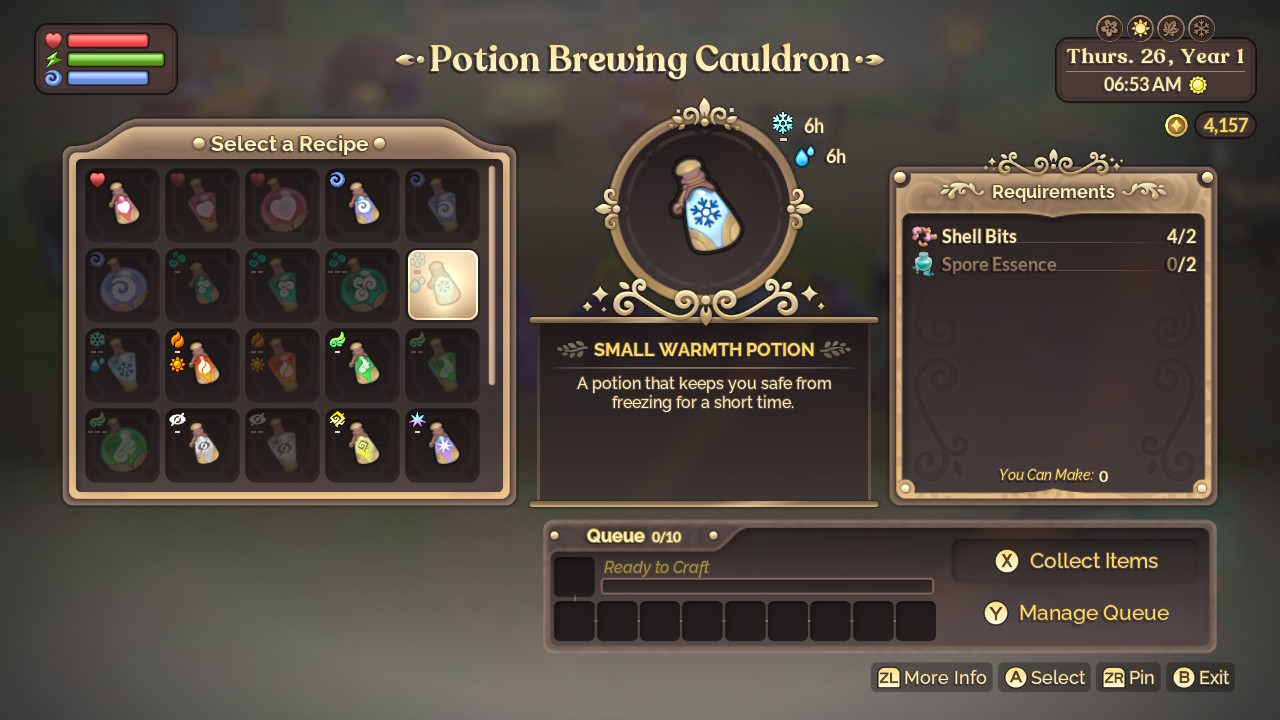 A Small Warmth Potion can be made at your Potion Brewing Cauldron, and needs the following materials:
2 Shell Bits, which you can get from putting Snails or Crabs in a Lowlands Critter Conservatory.
2 Spore Essence, which requires a total of 8 Sporeweed. You can find Sporeweed in the Floating Ruins dungeon.
Once you have this, make your way into the Frozen Plateau, towards a new character named Grell. If you're having trouble finding him, highlight him on your World Map for a quest marker that will lead you straight to him.
Completing A Frozen Friend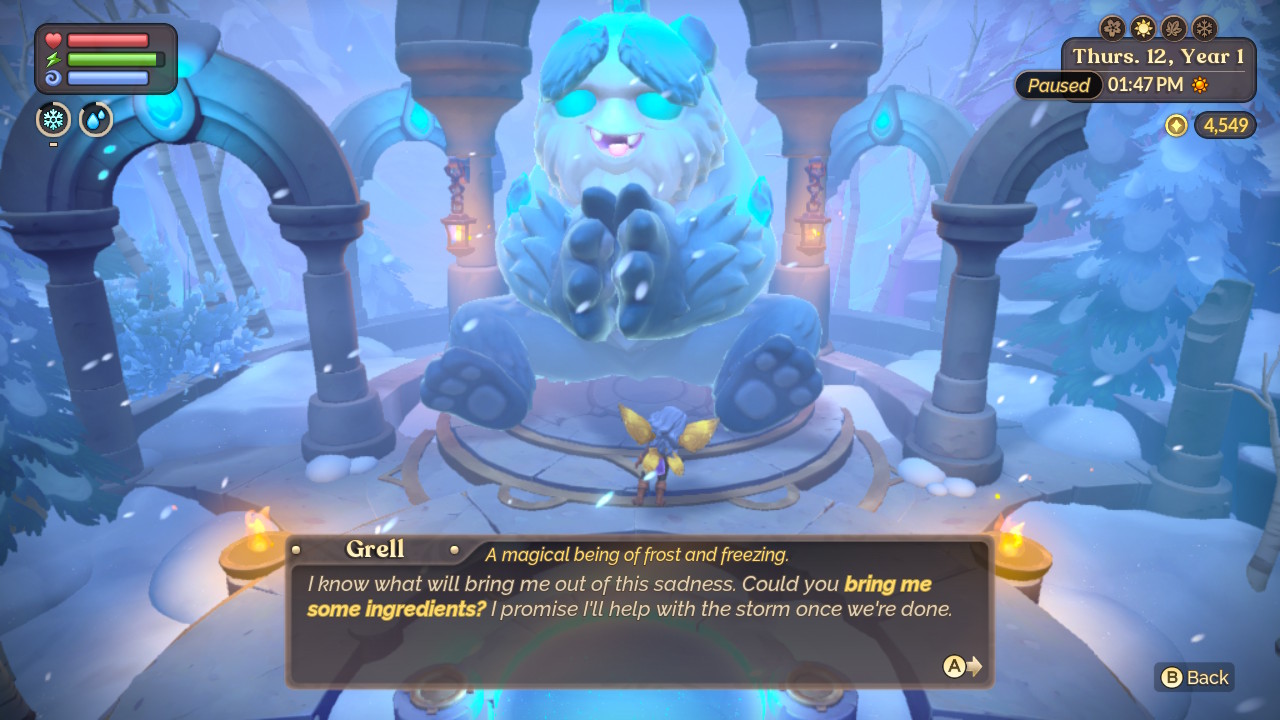 Your next step to get Frost Thistle in Fae Farm is to complete the quest Grell gives you, A Frozen Friend. He asks for the following items:
3 Polished Sapphire. These need 10 Rough Sapphire to craft, which you can mine in the Floating Ruins dungeon.
5 Berry Jam. We have a guide on how to make Berry Jam here.
5 Frost Beet. We have a guide on how you can harvest Frost Beet here.
30 Chopped Vegetables, which you can make from Cauliflower or Beans (or any seasonal crop which comes from these) at a Food Prep Table.
10 Flutter Dust, which you can acquire by leaving butterflies and moths at a Lowlands Critter Conservatory.
After giving these items to him, you'll need to rest a day, and then a cutscene will play and the blizzard will be cleared away, meaning you'll no longer need Warmth Potions to survive the Frozen Plateau and can begin gathering resources there.
Where to find Frost Thistle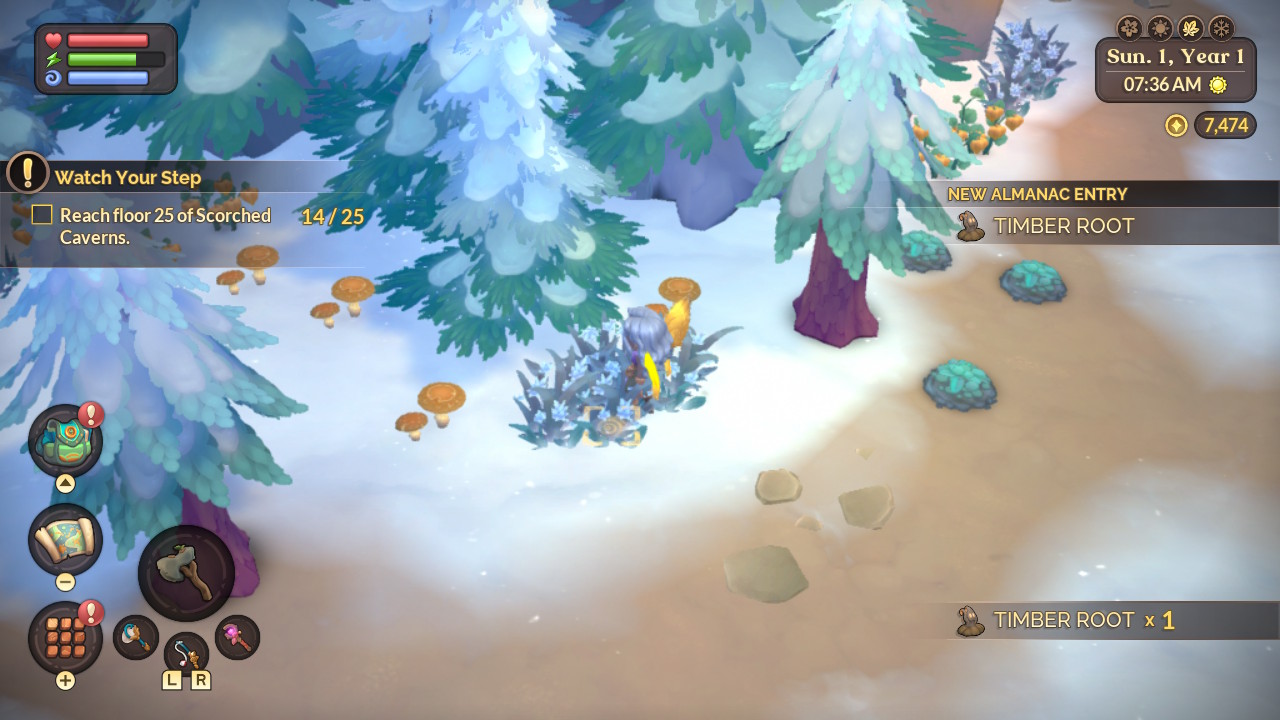 Once you've cleared the blizzard away from the Frozen Plateau, finding Frost Thistle is actually quite simple: it's the frozen grass scattered all over the mountain. Harvest at least 3 for Frida's request and turn it into her.
For more on Fae Farm, check out our other guides below.
Leave a Reply