Wii U and 3DS Nintendo Direct, Treehouse presentation announced for tomorrow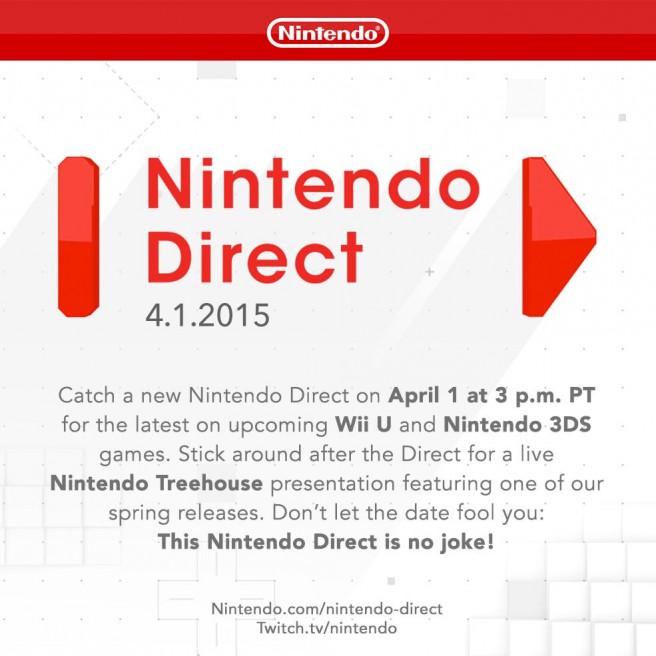 A new Nintendo Direct presentation will be held tomorrow, Nintendo has announced. The broadcast will focus on upcoming games for both Wii U and 3DS.
In addition to the Nintendo Direct, a presentation for one of Nintendo's spring releases will be streamed by the Treehouse team.
Tomorrow's Nintendo Direct will kick off at 6 PM ET / 3 PM PT. We'll have a stream here on the site before it begins. Possibly a live blog as well!
Leave a Reply