Wolfenstein: Youngblood officially confirmed for Switch, launches July 26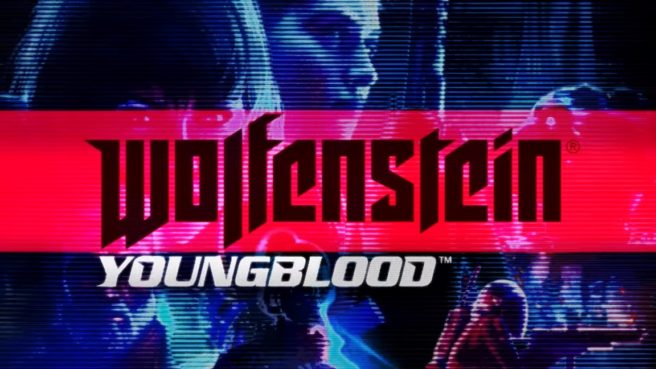 After Wolfenstein: Youngblood was unveiled during last year's E3, there were rumors about a possible Switch release. Bethesda later said that the "next Wolfesntein" would be appearing on Nintendo's console. However, it wasn't until today that the company officially confirmed that the game will in fact be releasing on Switch.
Wolfenstein: Youngblood launches for all platforms on July 26. If you pre-order the game, you'll receive the Legacy Pack that contains some of BJ's iconic outfits and weapons from the series, including New Colossus and US Army Power Suit skins, a WW2 skins set, and the Old Blood pipe and knife. Reservations are up on Amazon here.
Here's some information about Wolfenstein: Youngblood, along with a new trailer:
THE CITY OF LIGHTS AND BLOOD
Jess and Soph Blazkowicz will stop at nothing to find their father, and that includes taking on the Nazi forces in Paris, France. Establish your home base deep in the Parisian Catacombs and tackle missions in any order you want. Team up with a friend or play with an AI companion and obliterate the Nazi regime.

Along with the newly added co-op system, Youngblood features some newly added RPG elements. Explore Paris and take on the Nazis to level up and unlock new abilities, weapon attachments, gadgets, cosmetics and more. You'll have access to updated and improved New Colossus weapons like the Dieselkraftwerk, Shockhammer (now called the Kugelgewehr), Laserkraftwerk and more, and you'll also be able to tear through the fascist hordes with a number of new weapons like the iconic Maschinepistole and the devastatingly powerful Elektrokraftwerk.

A TALE OF TWO STUDIOS
On its face, Youngblood tells the story of two sisters, but behind the scenes, it also tells the story of two sister studios. MachineGames has partnered with the creative talents at Arkane Studios in Lyon to bring you the latest installment in this series.

When you pick up the Wolfenstein: Youngblood Deluxe Edition, you'll get the Buddy Pass, meaning you can partner up with a friend, even if that friend doesn't own the game. As long as that friend is playing with you, they'll be able to download and play Youngblood for free, all thanks to the Buddy Pass. The Buddy Pass can only be provided to one friend at a time, but it can be reused as many times as you want. Those playing using a friend's Buddy Pass can choose to upgrade to the full game and play on their own or with other players at any time.

In addition to the Buddy Pass, the Deluxe Edition also gets you the Cyborg Skin Pack, a cosmetic pack designed to give you that titanium Terminator look. The Cyborg Skin Pack includes a shiny new skin for the twins' Power Suits, guns, combat knives and hatchets.
Leave a Reply