Xenoblade Chronicles 2 director on the character models, reason for outsourcing, more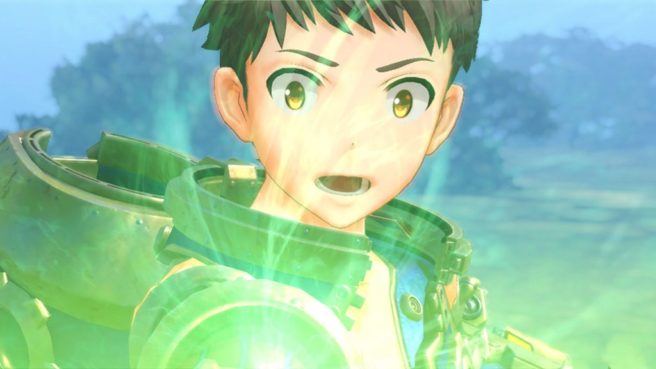 Monolith Soft president and Xenoblade Chronicles 2 director Tetsuya Takahashi recently met with Persona producer and director Katsura Hashino for a lengthy discussion. The two met for the very first time to share some development stories in an interview, which was published on Den-fami Nico Gamer.
Siliconera translated one interesting excerpt about the development struggles on Xenoblade Chronicles 2. Takahashi spoke about a great desire to improve the character models for the game, and talked about the reason why outsourcing was so necessary. With under 100 developers working at Monolith Soft, about half working on Zelda, and a few more needed for R&D, the company had around 40 of its own staffers available.
Here's a part of the discussion:
Katsura Hashino: It was impressive to see how lively the characters of Xenoblade Chronicles were. I certainly felt the love that went into the character CG models. It made me think how they must have been made with such confidence.

Tetsuya Takahashi: Thank you very much. But rather than love, I believe it was more the passion of the workplace. Up until now our characters always took a beating, so we said "this time we won't let you guys complain." That was promising to see.

However, on the other hand, things didn't go well with the UI. We lost three programmers in the middle of development.

Hashino: Oh, is that so?

Takahashi: We had no choice but to do it with our remaining members, and we endured to the very end. The team worked hard, but that part was frustrating.

Hashino: How much of it was handled in-house at Monolith Soft? Was the character modeling done internally?

Takahashi: Monolith Tokyo has a little less than 100 developers. Of that group, between 50% to 60% was helping Nintendo with Zelda (Breath of the Wild). Of the remaining 40 to 50 people, several were part of R&D (Research & Development), and the Xenoblade Chronicles 2 staff was made of the remaining 40-plus members.

However, we couldn't make it with just these members, so we outsourced then revised what we got, and that was the flow of things.
Takahashi also said that the character models "were produced externally and adjusted internally." Rex, Pyra, as well as "several other models were done completely in-house from our members." Event design and scenario handled were handled internally.
Leave a Reply